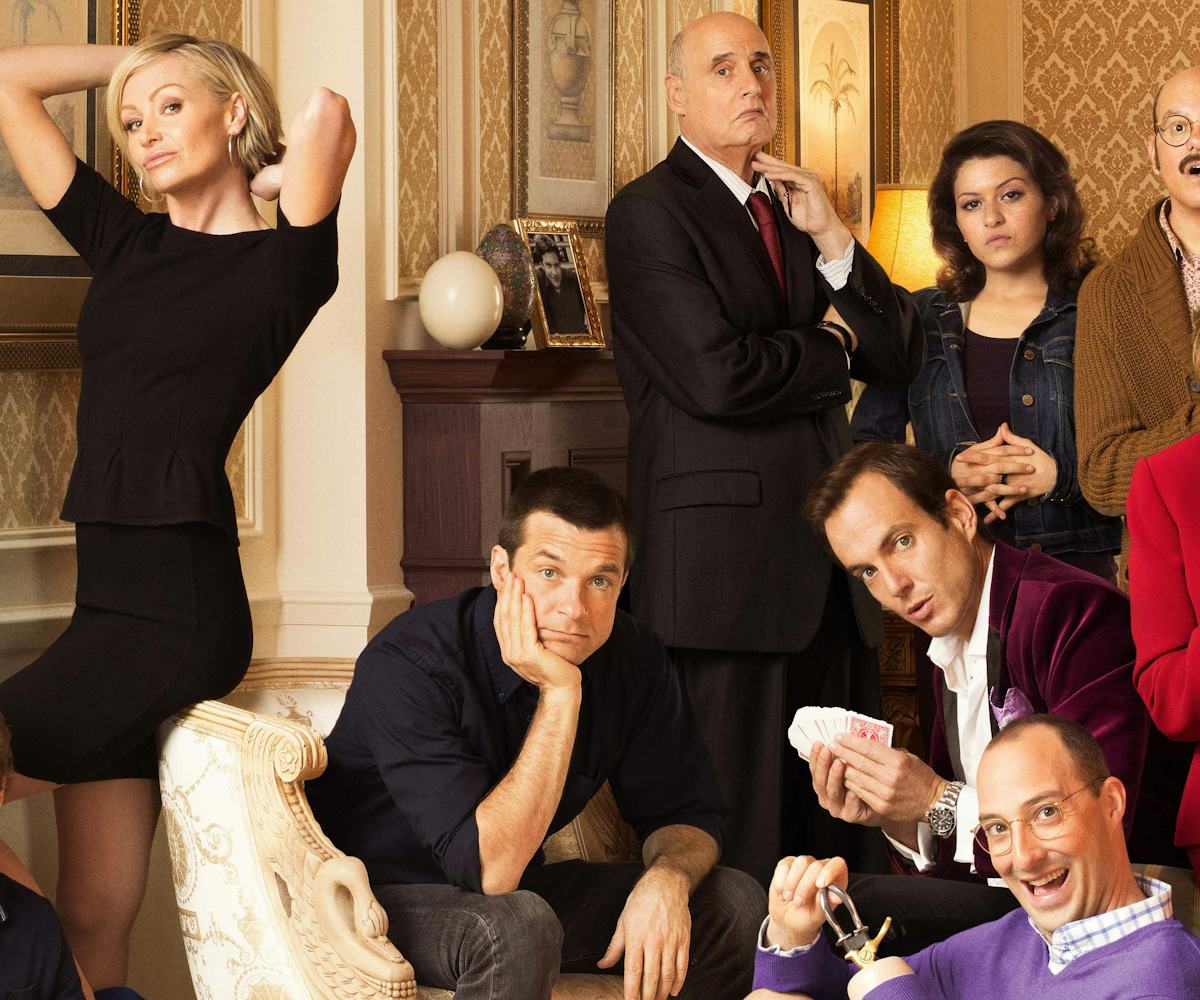 Photo courtesy of Netflix
Season 5 Of 'Arrested Development' Is "Happening Soon"
One of pop culture's most beloved families is finally returning to television. Well, maybe. At this week's Television Critics Association press tour, Arrested Development producer Brian Grazer was asked about the status of the show's long-rumored fifth season.
"I think we're really close to pulling it off finally," he told The Wrap on Wednesday. "All of the actors have agreed to do it and I think they've agreed to their compensation structure. That's been the hardest–it's all hard… But it should be happening soon."
Before you start celebrating with a steaming glass of hot ham water, remember that Arrested Development rumors are a dime a dozen, especially around this time of year. Last January, creator Mitch Hurwitz said that season five would be a murder mystery, and it was years of stop-and-starts before Netflix finally aired season four way back in 2013.
But fans looking to be reunited with the Bluth family should feel pretty confident after this latest batch of rumors. Sure, the cast has seemingly moved on—Jeffrey Tambor is killing it in Transparent, Alia Shawkat's new show Search Party was one of the great discoveries of 2016, and Will Arnett can be heard, if not seen, in Netflix's BoJack Horseman—but the lure of Arrested Development will hopefully prove too strong for the cast, and fans can finally get that coveted fifth season.