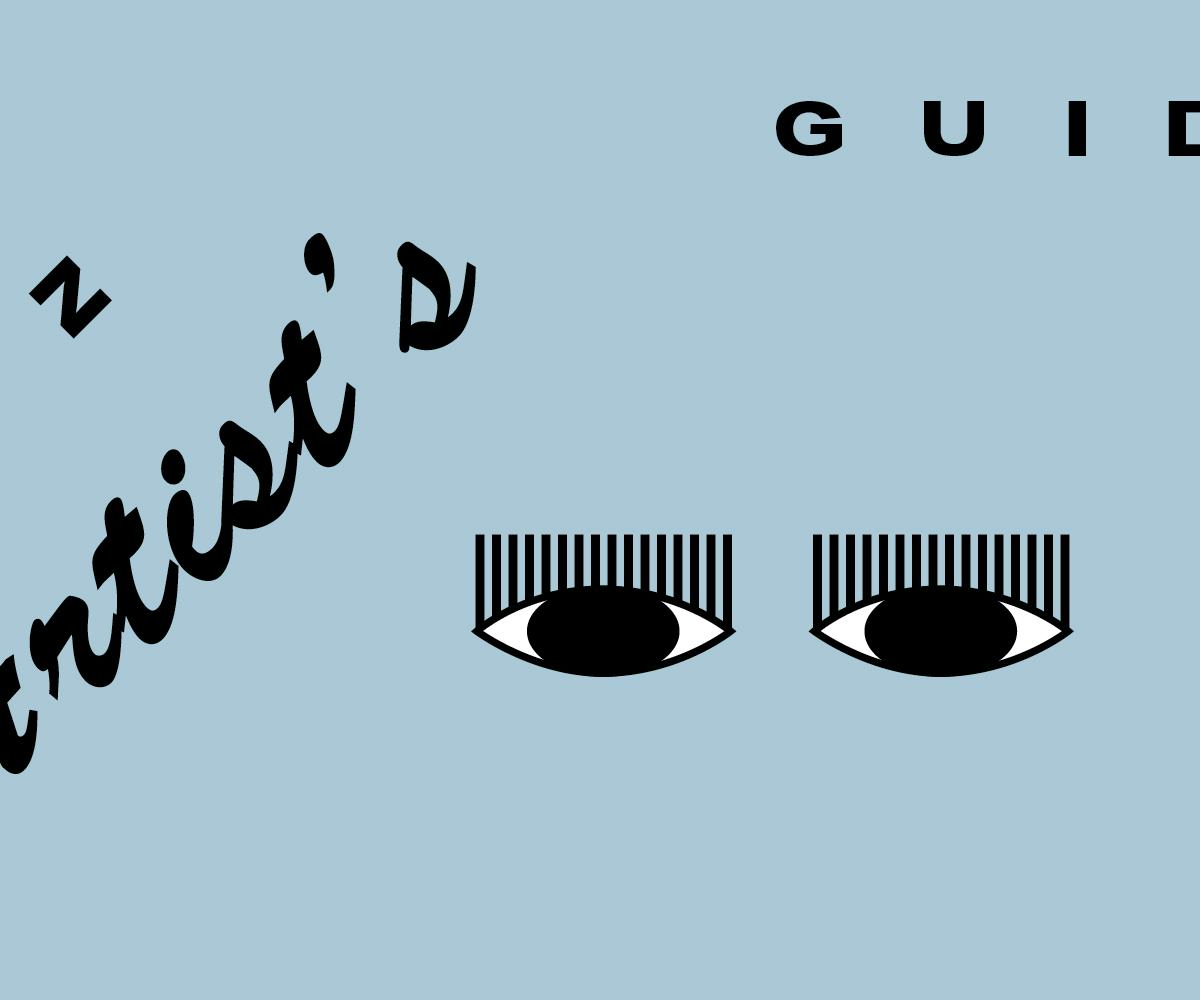 The Ultimate Art Lover's Guide To L.A.
We scoured the city for the best galleries and museums
The East Coast-West Coast debate has had each side of the country puffing up its chest in defense of its superiority for ages. But the long-standing argument that the East Coast is the sole host to artistic culture, especially as it pertains to fine art, is becoming a bit more complicated. For years now, Los Angeles has been cultivating a fine art presence. In fact, it now has more museums than any other city in the country, an influx of galleries taking over retail leases, and thousands of artists moving west to fill them. And now, in 2018, the city is home to nearly 200 reputable galleries, and there's no question that Los Angeles has established itself as the new mecca of fine art.
As a New Yorker who didn't want to believe that L.A. could be capable of creating an artistic landscape comparable to that of my hometown, I set out looking for an art scene that I didn't really think was there. Much to my surprise, it was—and then some. Because while geographically, Los Angeles is far too spread out to ever create a hub that will rival the Chelsea galleries (though, gallery row in Downtown is a close second), the city has managed to create a county-wide trail of galleries, museums, and public installations that are all worth seeing.
In the past, my trips to L.A. were punctuated by green juice tastings, celebrity sightings, and dusty hikes in the canyons. Outside of the museums, the L.A. art scene was tucked away, overshadowed by hints of Mr. Brainwash's touch at nightclubs and the presence of stock photography of Marilyn Monroe in hotel lobbies. The focus of the city seemed to revel in the Golden Age of Hollywood, intercut with pop culture, and embody millennial health trends. It was confused, unfocused, and mostly unappealing to the artsy East Coasters. But after spending a week in the city unearthing a fine art scene, I've had to rewrite my perception of the city. Los Angeles is a far more artistically dynamic and progressive city than people on the East Coast give it credit for. This was made even more clear to me when I was warned by a few artists that comparing the Los Angeles fine art scene to that of New York could garner backlash. Alas, I believe it to be true.
L.A.'s thriving art scene spans from Venice to Downtown, with a notable presence in every neighborhood in between. Not sure where to begin your own Los Angeles art pilgrimage? Here's your guide to the ultimate artsy L.A. trip.
EAST SIDE
See: Wilding Cran, a contemporary art gallery which most recently hosted a realism show titled "Really?" curated by Beth Rudin DeWoody. Night Gallery, an artist-run contemporary art gallery known for its experimental evolution. The Broad, a contemporary art museum that opened in 2015, offers free general admission and always features exciting exhibitions (pro tip: Get tickets to visit far in advance of your actual trip). Hauser & Wirth, originally founded in Switzerland, is a modern and contemporary art gallery that represents international artists. CB1, a community art gallery that represents emerging and mid-level contemporary artists. MOCA Grand Ave, also known as the Museum of Contemporary Art, is small enough to experience in about an hour and has two other locations in L.A. that are included in a same-day admission fee. Maccarone, a contemporary art gallery that has a separate outdoor structure for sculptures. Garis and Hahn, a contemporary art gallery originally founded in New York City, recently opened in downtown L.A. to showcase conceptual narratives.
Stay at Hotel Indigo. Only a five-minute cab ride from the heart of the arts district, this Downtown hotel will be very familiar territory for New Yorkers who already frequent the Mr. Purple rooftop on Manhattan's Lower East Side. The newly opened Hotel Indigo has all the amenities you need and a very young, unstuffy crowd to hang with. You're not going to spend a lot of time in your hotel room when you're staying Downtown because there's so much to do, but these clean, sleek rooms are more than accommodating for when you're ready to tucker out at the end of the night.
HOLLYWOOD
See: Kohn Gallery, a staple L.A. gallery that focuses on pop art and the modern masters, which was the one-time host of Andy Warhol's Campbell's Soup Boxes. Various Small Fires, a gallery that recently opened a new space in Hollywood and features multi-media artists presented in both indoor and outdoor spaces, with natural light to challenge the ideas of a traditional gallery. Freedman Fitzpatrick, a contemporary art gallery that focuses on European artists. O Gallery, a contemporary art gallery that focuses on emerging artists whose most recent exhibition focused on fine art photography.
Stay at the Dream Hotel. In the center of Hollywood, within walking distance from every cool bar, restaurant, and coffee shop, is the Dream Hotel. Forget what you know about club-y rooftop nights at the Dream in New York, the L.A. outpost is a mellow, Instagram-friendly, super-comfortable place to stay that feels like a calm haven after a day of hitting the galleries. Oh, and yes, that giant dog sculpture by the elevator is by Mr. Brainwash—hey, it's Hollywood.
WEST HOLLYWOOD/MID-WILSHIRE
See: Moran Bondaroff, a contemporary art gallery that exhibits painting, drawing, installation, video, photography, and sculpture. Meliksetian Briggs, a contemporary art gallery that features international artists of all mediums. Sprüth Magers, a commercial art gallery featuring a range of feminist works by international artists. David Kordansky, a large contemporary art gallery featuring a library and garden on a campus-like setting. Los Angeles County Museum of Art (LACMA), an art museum featuring work ranging from ancient civilizations to present day. Regen Projects, a contemporary international art gallery featuring a rooftop sculpture park. Shulamit Nazarian, a gallery that features a wide range of local and international contemporary artists working across mediums, with a focus on Middle Eastern artists.
Stay at the Chateau Marmont. Hands down the most iconic, celebrated, and classy hotel in L.A., this historic landmark is an attraction all of itself. With rare vintage photography in each room and the most timeless romantic decor from Hollywood's Golden Age, you'll have trouble finding the mojo to leave, but when you do, it will be worth it. Not to mention, if you choose to eat outside of the hotel, you're surrounded by the city's top dining establishments.
WESTSIDE
See: Gagosian Gallery, a renowned contemporary art gallery with an international presence, known for exhibiting the works of Damien Hirst, Pablo Picasso, and Sally Mann. L.A. Louver, an art gallery focusing on American and European contemporary work. Getty Center, a museum featuring work ranging from the medieval times to present day, always offering free admission. Matthew Marks, a modern and contemporary art gallery featuring work in a variety of media, including painting, sculpture, photography, installation art, film, drawings, and prints. Moskowitz Bayse, a contemporary art gallery featuring the work of emerging artists with a focus on social, political, and cultural concerns of today. Honor Fraser, a gallery featuring work that challenges artistic and social conventions. Susanne Vielmetter, a contemporary art gallery exhibiting local and internationally recognized artists.
Stay at the Waldorf Astoria, Beverly Hills. This squeaky clean, brand-new hotel will make you feel like royalty, which honestly is how you want to feel when you're spending time in one of the wealthiest neighborhoods in the world. The views are epic, the amenities are endless, and the service will spoil you. And perhaps most importantly, the hotel is home to some very impressive artwork, including commissioned works by Liz Markus, Ofra Lapid, and Christian de Laubadere. It's all there for you to enjoy while you stroll around the hotel feeling like you're in a private gallery.