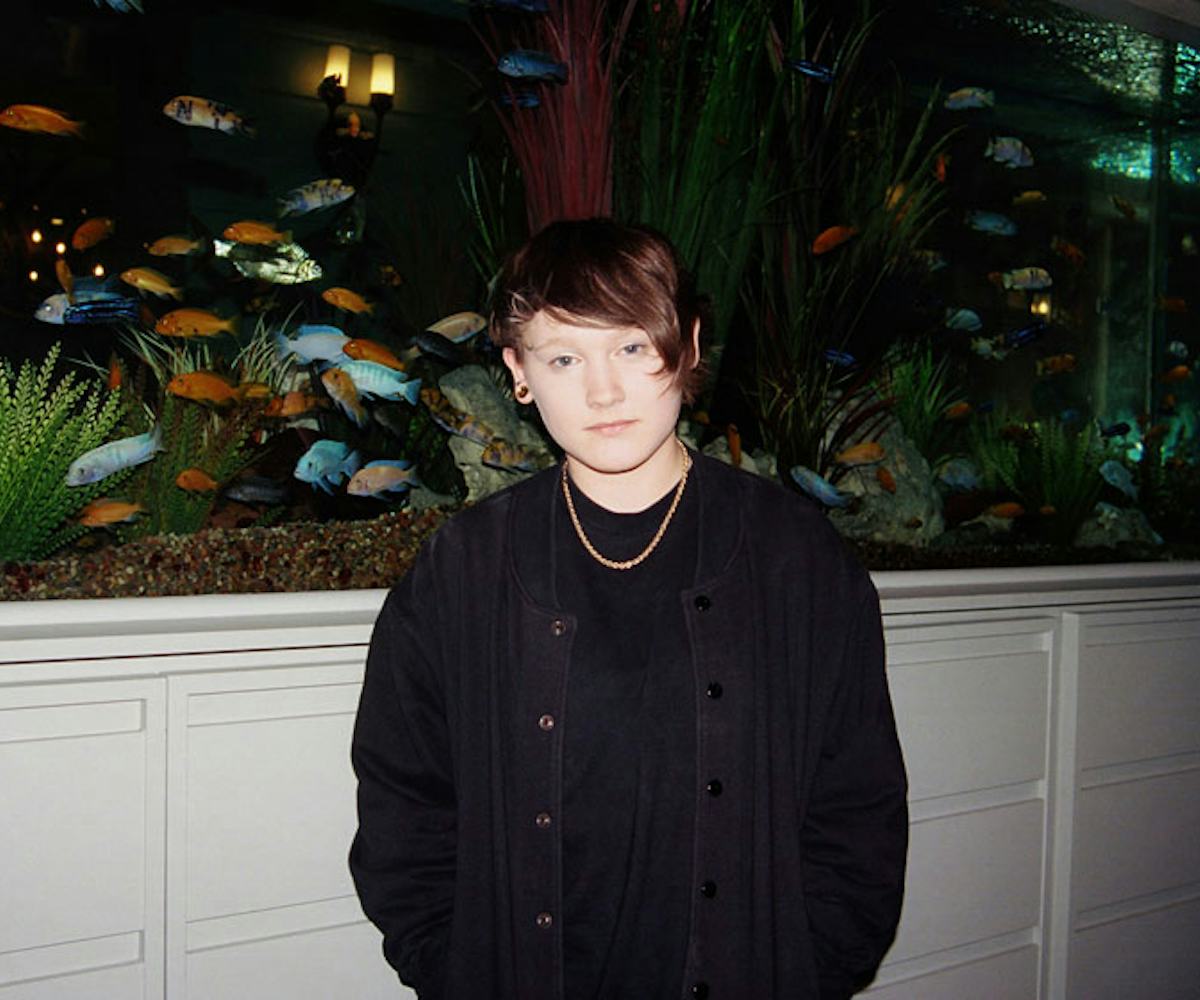 photo by kimi selfridge
artist to watch: SOAK
fragile-yet-tough, cat power-meets-sinead o'connor vocals
In our June/July Music Issue, we'll be bringing you profiles on some of the biggest names in the industry—plus a roundtable discussion on feminism in music and 10 acts that we've got our eyes on, including 18-year-old singer, SOAK.
"Feels like a summit," says SOAK (née Bridie Monds-Watson), taking a seat at a shiny wooden table below a Texas flag. The well-tatted singer-songwriter looks out of place in our Austin corporate-hotel surroundings, but seems to pluck an otherworldly confidence right from the ether—here, and later tonight, when the 18-year-old, with just a guitar and vulnerable vocals, manages to silence a rowdy bar crowd at 10 p.m. on SXSW Music's kickoff night.
HOME BASE: Derry, Northern Ireland. "Usually, when I get home after a tour, my friends are all in my basement," says SOAK. "When I'm not home, my mate Zoe who lives next door will just come in and talk to my mom; it's kind of weird [laughs]."
SOUNDS LIKE: Her stage name is a near-portmanteau of "soul" and "folk," but there aren't words for her fragile-yet-tough, Cat Power-meets-Sinead O'Connor vocals.
THE BUZZ: She's toured with Tegan and Sara and was the first artist signed to Goodbye Records, a label started by Chvrches. 
NOW PLAY THIS: "Sea Creatures," a dreamy, lolling, heartbreaking thing of beauty.
POLITICS: "My mum grew up as a Catholic and my dad grew up as a Protestant, and with the Troubles in Ireland, that's, like, not a great thing to do. My big brother was born on the same day as the ceasefire, so I haven't grown up in the middle of it, but bombs and people getting shot is quite common. But it's not as bad as it was. And there's definitely a lot less prejudice and sectarianism. All my mates don't really care about that stuff."
COMING UP: SOAK's debut LP is slated for a June 2 release via Rough Trade.