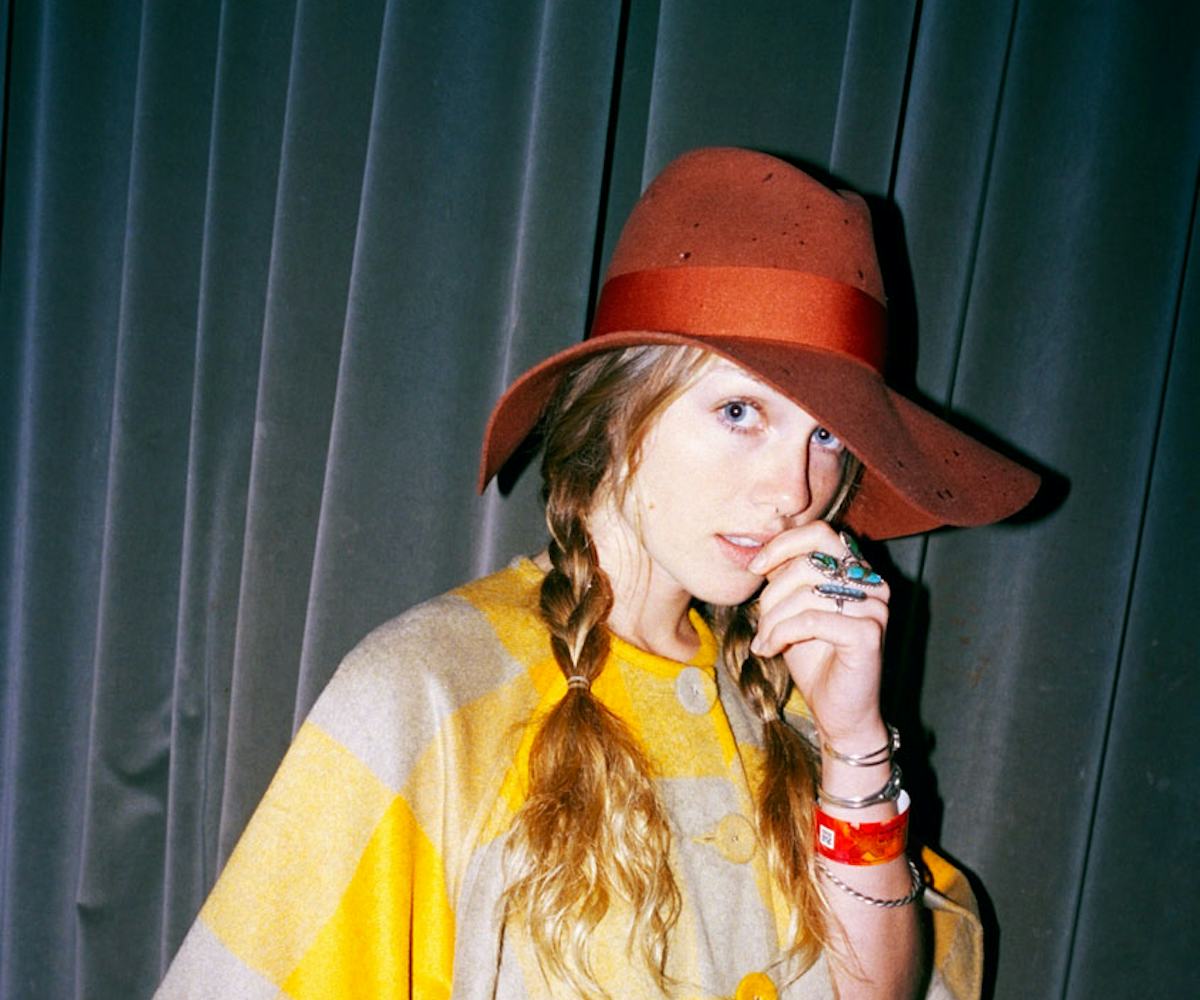 Photo by So-And-So
artist to watch: zella day
In our June/July Music Issue, we'll be bringing you profiles on some of the biggest names in the industry—plus a roundtable discussion on feminism in music and 10 acts that we've got our eyes on, including singer-songwriter, Zella Day.
"When I was really young, I was sitting on my front porch and playing for my mom's friends, and I was making people cry," says Zella Day. "That was when I realized my music had an emotional effect on people, which was fascinating. Emotion is what connects us all, and music can be that connective tissue." 
HOME BASE: Los Angeles via Pinetop, Arizona, "a town of 7,000 people at about 12,000 feet elevation," says Day. "My parents owned the only live music venue in town, the Mor Mor coffee house, so I was born into a musical environment. I started playing guitar at nine years old, and I had a stage I could perform on whenever I pleased. There was never any reason I had to not play music, so I was very confident and self-assured that I was doing what I was supposed to do."
SOUNDS LIKE: Polished, hypnotic, high-drama pop.
NOW PLAY THIS: "Sweet Ophelia" and "Hypnotic" are shiny and pretty, but "East of Eden" has an appealing, addictive grit.
THE BUZZ: Songs this bombastic can't do anything but gain traction—nabbing a spot on the Insurgent soundtrack helps.
CRYSTAL BALL: This past March, Zella Day's 20th birthday fell on Friday the 13th. She was in New Orleans playing a festival and decided to celebrate by getting her tarot cards read by a psychic. "She told me I am the captain of my own ship, and that there are going to be moments when I feel like I can't do it, but I can—that I'm going to have to fight really hard, but it's worth it. And then she told me she was a stripper, and I was like, 'OK, gotta go get a po'boy, see you later!'" 
COMING UP: Day's debut LP dropped earlier this week via Pinetop Records/Hollywood Records.