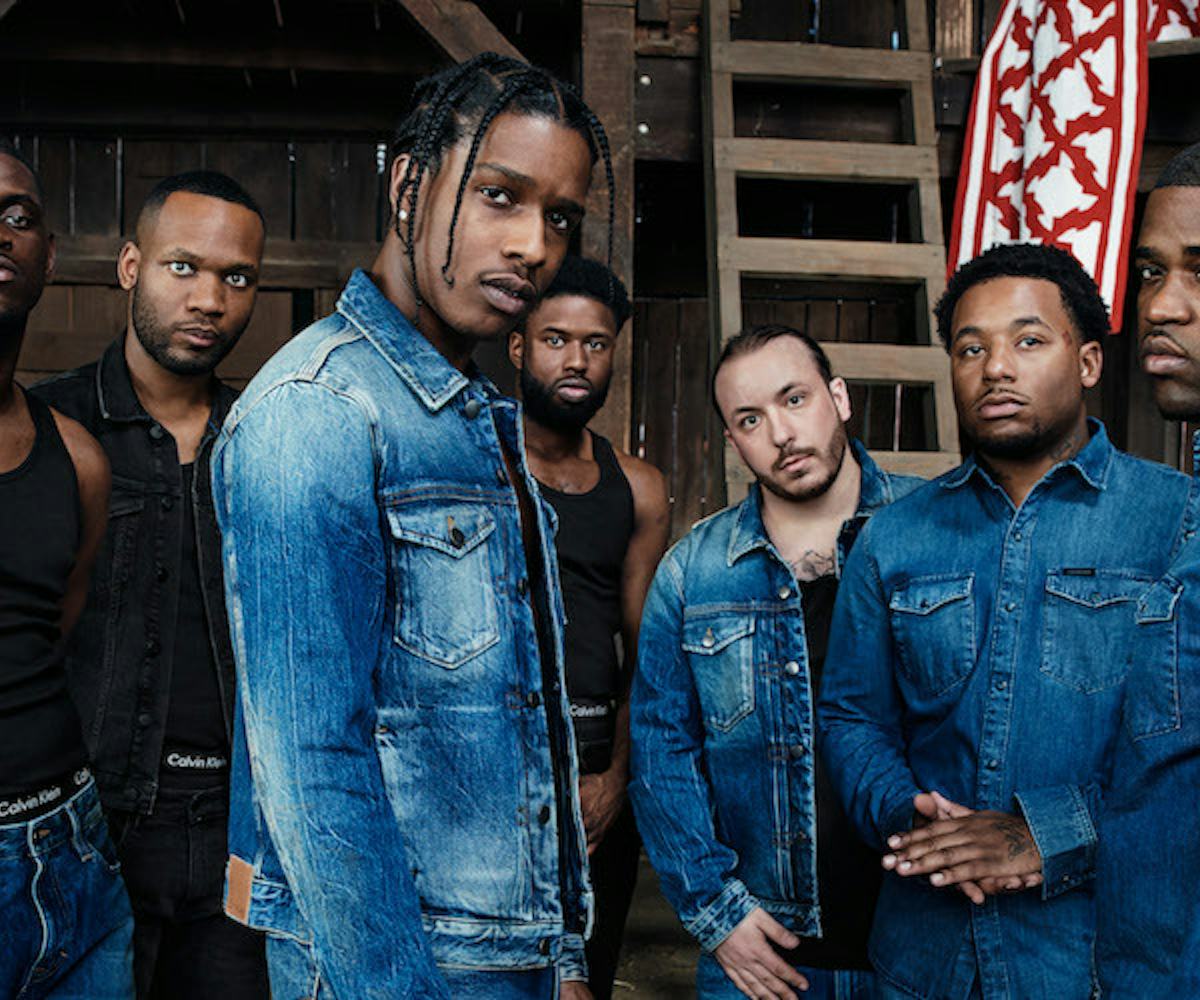 Photo courtesy of Calvin Klein
A$AP Mob Star In The Latest #MyCalvins Campaign
We were swooning last month when the first installment of Calvin Klein's new #MyCalvins campaign launched, taking a new direction and redefining what the word "family" means. The first rollout featured the one and only Solange and her chosen "family," which included a slew of other talented musicians such as Kelela, Caroline Polachek, and Dev Hynes.
Next on the list to star in the campaign and remind us that family isn't always necessarily the one you were born into? The A$AP Mob crew.
A$AP Rocky, A$AP Ferg, A$AP Nast, A$AP Twelvyy, A$AP Ant, A$AP Lou, and A$AP J. Scott all don the latest from Calvin Klein Underwear and Calvin Klein Jeans in the Willy Vanderperre-lensed photos and video, discussing their "too cozy" lifestyle and playing on the campaign slogan, "Our Raf, our Yams," a shout-out to Calvin Klein's current designer Raf Simons and the late A$AP Yams. (As Fashionista.com points out, A$AP Bari, one of the founding members of the crew, is not featured, presumably because he is currently being sued for sexual assault.)
A traditional American quilt is also present in the campaign, symbolizing unity amongst individuals, the ethos of this new iteration of #MyCalvins campaign. Emphasis on the importance of family—one that can be chosen—will continue to prevail with various crews, through spring, serving to capture the bonds and connections that bring people together.
Check out the video, here:
And the campaign, below.