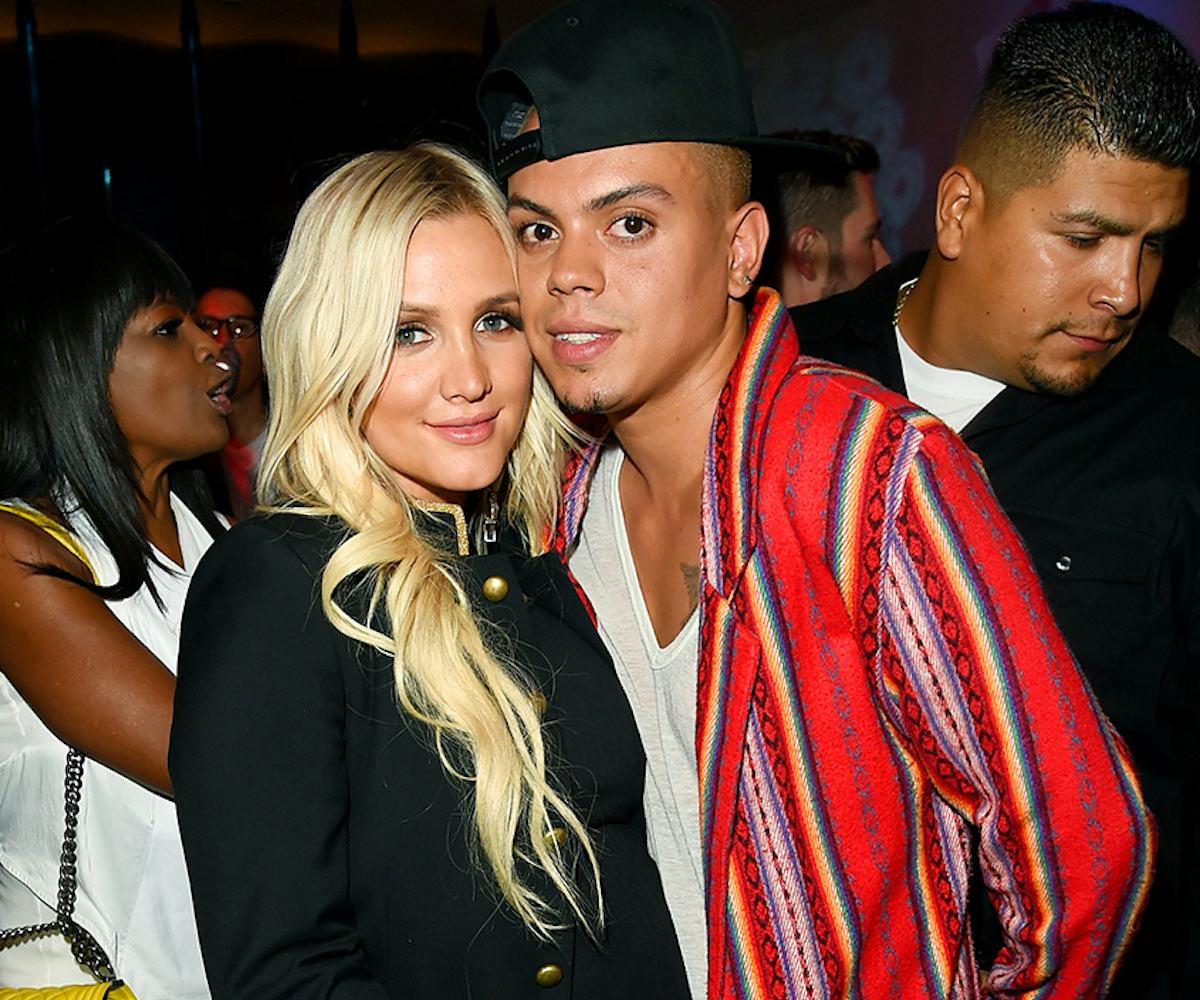 Photo by Jason Merritt / Getty Images
congrats, ashlee simpson + evan ross!
If you still haven't gotten over the cuteness of Ashlee Simpson and Evan Ross' wedding photos, well, here's something to add to that: The couple just gave birth to their first child together, a baby girl.
As sources tell People, their daughter was born yesterday. And although they still haven't revealed the name yet, the couple previously promised that the name is "unique" and has a special meaning. "You guys will figure out the story behind it once we tell the name," Ross told People last month.
Although Simpson already gave birth before, to her 6-year-old son Bronx Mowgli (with her former husband Pete Wentz), she says that it has been an entirely new experience. "I think that no matter what, with every child it's different," she told People in April. "It feels new to me too, and it's been six years, so I'm like, 'Here we go! We gotta learn how to get the swaddle on again!'"
Congratulations, Evan and Ashlee!