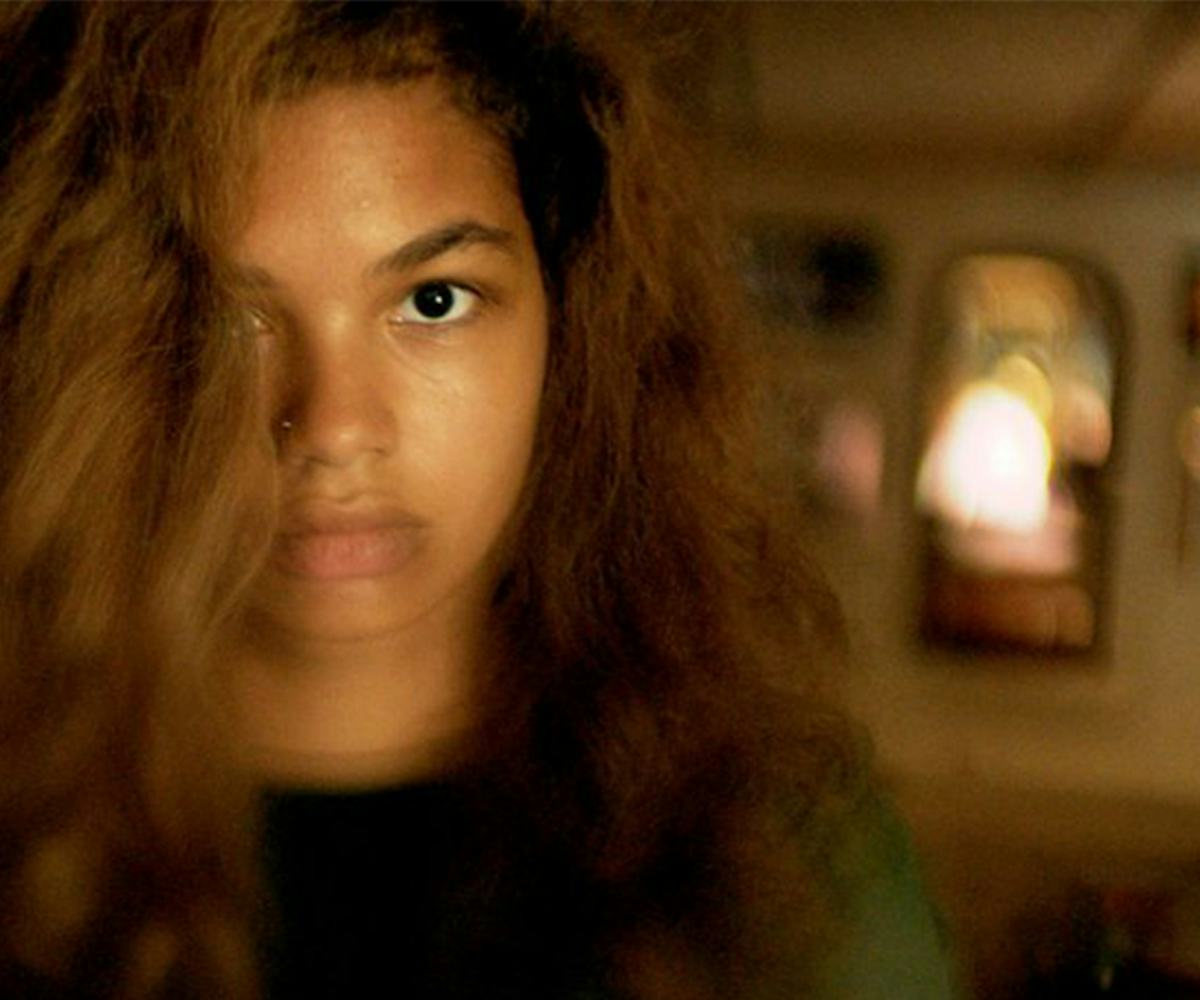 Photo courtesy of Sundance Institute
Get To Know Ashley Connor, The Cinematographer Who Captures Women As They Are
See her latest work in 'Madeline's Madeline' and 'The Miseducation of Cameron Post'
Even if you may not recognize her name, it's likely you're already acquainted with the visual work of Ashley Connor. The New York-based cinematographer/DP has shot—in addition to a slew of features, short films, commercials, and TV pilots—dynamic music videos for all the artists on your playlist rotation: Jenny Lewis, Angel Olsen, Maggie Rogers, Mitski, Julianna Barwick, Chairlift, to name a few. (At the time of our interview, Connor had wrapped on Courtney Barnett's music video for "Charity.") Connor is adept at capturing unapologetically strong performers—particularly leading women—in often intimate, confrontational, and vulnerable environments that never veers into sensationalism. But there's also a sense of humor and fearless curiosity throughout Connor's work, which allow viewers to experience the absurd and grotesque with joy and heartbreak and all the other emotions in between.
This summer is a double-whammy for Connor with two standout films hitting theaters: Desiree Akhavan's The Miseducation of Cameron Post and Josephine Decker's Madeline's Madeline. The Miseducation of Cameron Post stars Chloë Grace Moretz as a teenage lesbian who is sent to a gay conversion treatment center in 1993. The trippy Madeline's Madeline, which stars Miranda July and newcomer Helena Howard, is about a young actress whose dedication to her craft makes her lose her grip on reality.
We caught up with Connor to talk about the new films, why she prefers working with women, her on-set uniform, and more.
What drew you into cinematography versus straight-up directing?
Once I got to film school, I quickly realized I was more interested in the visual language of film as opposed to purely performance-based. There's something about the mechanical that's really attractive because you can kind of control it and understand it to a certain degree. I think where I really excelled is speaking the visual language and collaborating with people to help better their vision. I found that to be the most creatively fulfilling.
What attracts me most to cinema are the ways images can speak to people on a deeply personal level; I'm interested in character-driven stories. Movies speak so much to humanity, and they require a lot of the audience to give of themselves as much as they take. I think, for me, my work kind of starts there. In moving images, you can get to a subversive level to connect with the audience.
Do you remember the moment you wanted to become a DP?
In high school, I tore my ACL [from playing soccer]. It was the first time in my life where I was forced to not do anything. I thought to myself in that moment, Our bodies are fragile. Our bodies don't last. But it was during the recovery process that I realized I love movies, that cinematography is a job, and this is what I could do for a living. It blew my mind.
Which is funny to think because your job is very physically demanding.
The irony is not lost on me that I still went into a field that requires all of my body and a lot of my strength. I have a very beefy right shoulder that just won't go away. But I think that's part of the fun. On the heavy end, [cameras can be around] 50 pounds; that's a really built-out thing. Twenty to 35 is a more usual situation. It can be kind of a range. It changes now because I do more union work and I don't have to operate all the time, but I still love the physicality of it. I like movement. I think where my work shines the most is when the camera functions as with other characters within the narrative.
Your new films—The Miseducation of Cameron Post and Madeline's Madeline—came out within days of each other. What can you tell us about your experiences on the projects?
They're both movies about young women in the world. They're very different films from each other visually, stylistically, and how they were made. But they're both made with small budgets, small crew, lots of art, lots of hard work, and lots of commitment to telling those stories. They're movies made by women who have something to say about women's placement in the world.
Madeline's Madeline comes out of a far more improvised environment where the process is very fluid. I was pretty much handheld the whole time. There's a rubric and sometimes script elements, but, for the most part, it's very immersive and very process-oriented.
And working with Desiree on Cameron Post, she comes from a very strong narrative background. She's super-precise on performance and ways of working with actors, and the script was beautiful. It was written by Cecilia [Frugiuele] and Desiree. A lot of our pre-production conversations centered around young female sexuality—and especially queer sexuality—and ways of depicting pleasure for young girls. How to show Cameron's coming of age through her sexual experiences and have it be about desire. That was the heart of that girl's journey, finding herself. They're both coming-of-age movies, to a certain degree.
It also, to a certain degree, desexualizes the body, which I think creates a very democratic body on set. I feel like men wear the same fucking thing every day, and nobody gives two shits. And for women on set, it's a thing. What really inspired me [to have a uniform] was when I was ACing [assistant camera], and the dudes just wore the same exact thing. I said, "Fuck it. I can do that, too. Look dirty, whatever." I almost look like a box when I wear coveralls and that to me is beneficial.
I just finished shooting Carrie Brownstein's new pilot, so fingers crossed that comes out. We were working in Vancouver making a riot grrrl-influenced show set in the '90s in Olympia, Washington, and a lot of the crew up there were very fascinated by what I was wearing. I like Dickies coveralls; they're cheap, and you can rip out the butt and do whatever. My shoulder always rips out. For shoes, I always wear my Blundstones. I'm a part of a DP forum on Facebook, and they're always talking about what's your comfiest shoes. Your feet are gonna hurt at the end of the day no matter what. For me, Blundstones are great. They have ankle support.
What's your next project?
I'm going to shoot the final season of Broad City, which is a show I've always loved. I'm fans of Abbi and Ilana. Plus, it's a show about female friendship that I can really get behind. We need more stories that show strong female friendships. I want to let the love shine out of them.