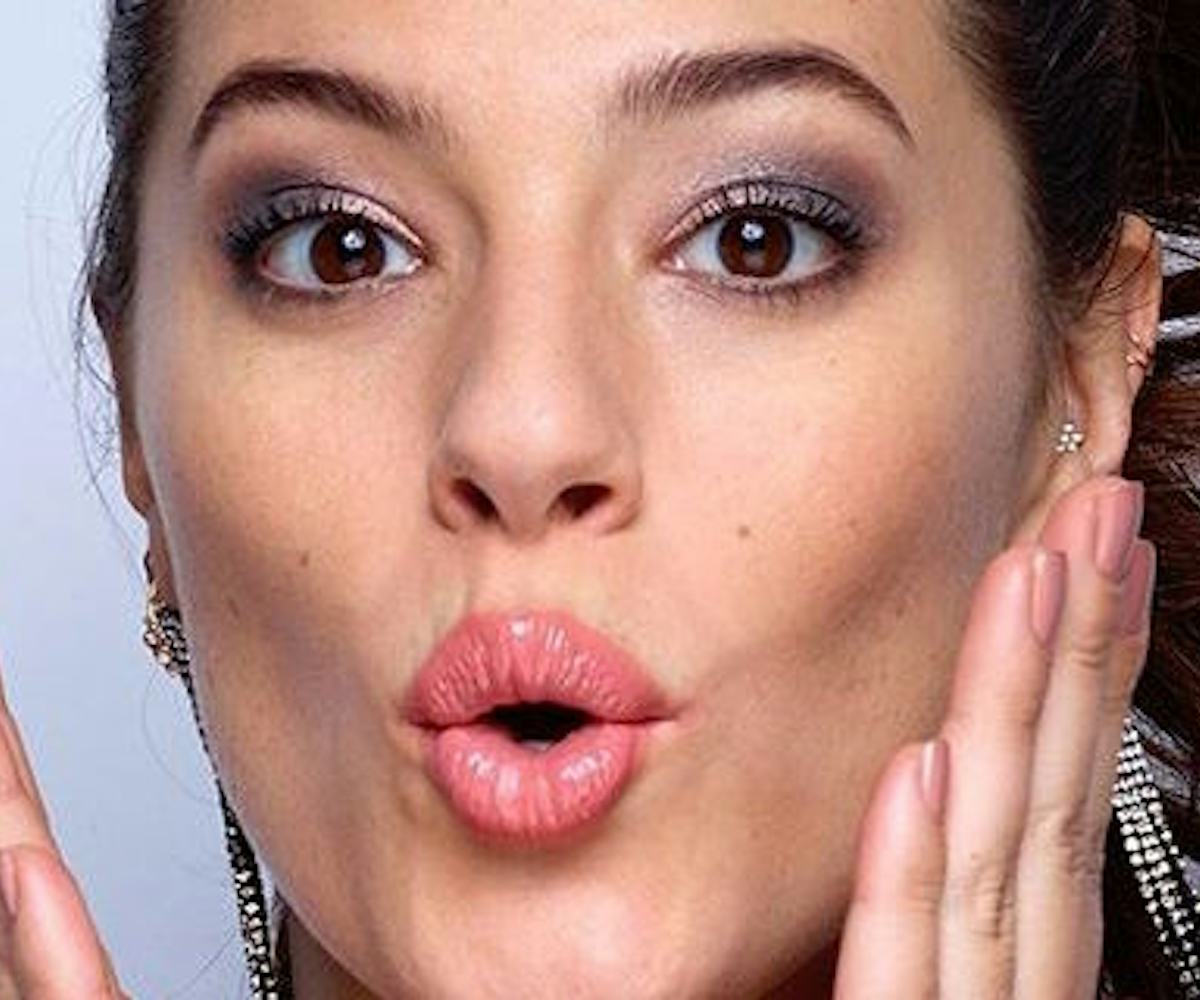 Photo via @revlon Instagram
Ashley Graham Just Scored Her First Beauty Campaign
Revlon just announced the newest addition to its Live Boldly campaign: Ashley Graham. If you can believe it, this marks the supermodel-activist's first beauty contract.
While it may come as a surprise that Graham hadn't landed a beauty campaign until now (I mean really, what hasn't she done?), this is more than just a first for her—it's a first for the industry. Revlon's announcement is one of the first times a plus-size model has landed such a major beauty contract. "Historically, curvy girls are not given beauty contacts (sic)," Graham told WWD in an interview. "It's kind of groundbreaking, because in my generation of models, this hasn't happened yet. This is one of those moments where I'm over the moon, I cried a little."
According to WWD, Graham is joining models Adwoa Aboah, Imaan Hammam, and Raquel Zimmerman. Earlier this month, it was announced that Wonder Woman's Gal Gadot was also brought on as the beauty giant's new global ambassador.
For Graham, Live Boldly is the perfect fit. "Live boldly is basically a mantra of my life. I always say in the mirror to myself I am bold, I am brilliant, I am beautiful," reads a caption on Revlon's Instagram, giving us a sneak peek at what's to come.
This also marks a huge step toward inclusivity in the beauty industry in general. As Graham explains to WWD, "You've been slowly seeing [curvy] models pop up in makeup campaigns, but you haven't heard of any actually signing contracts, and I think it's because [companies] just want to their get their feet wet." 
While we're happy to see the industry starting to take these necessary steps, we would hope that this sparks a revolution, and isn't merely treated as a trend. As Graham mentions, "The average American woman is a size 14, and if you ask me, lipstick does not have a size."
Revlon will be rolling out this empowering new campaign over the next 18 months, and we look forward to seeing Graham's game-changing role in it—and to see her continue to break down barriers in the industry.