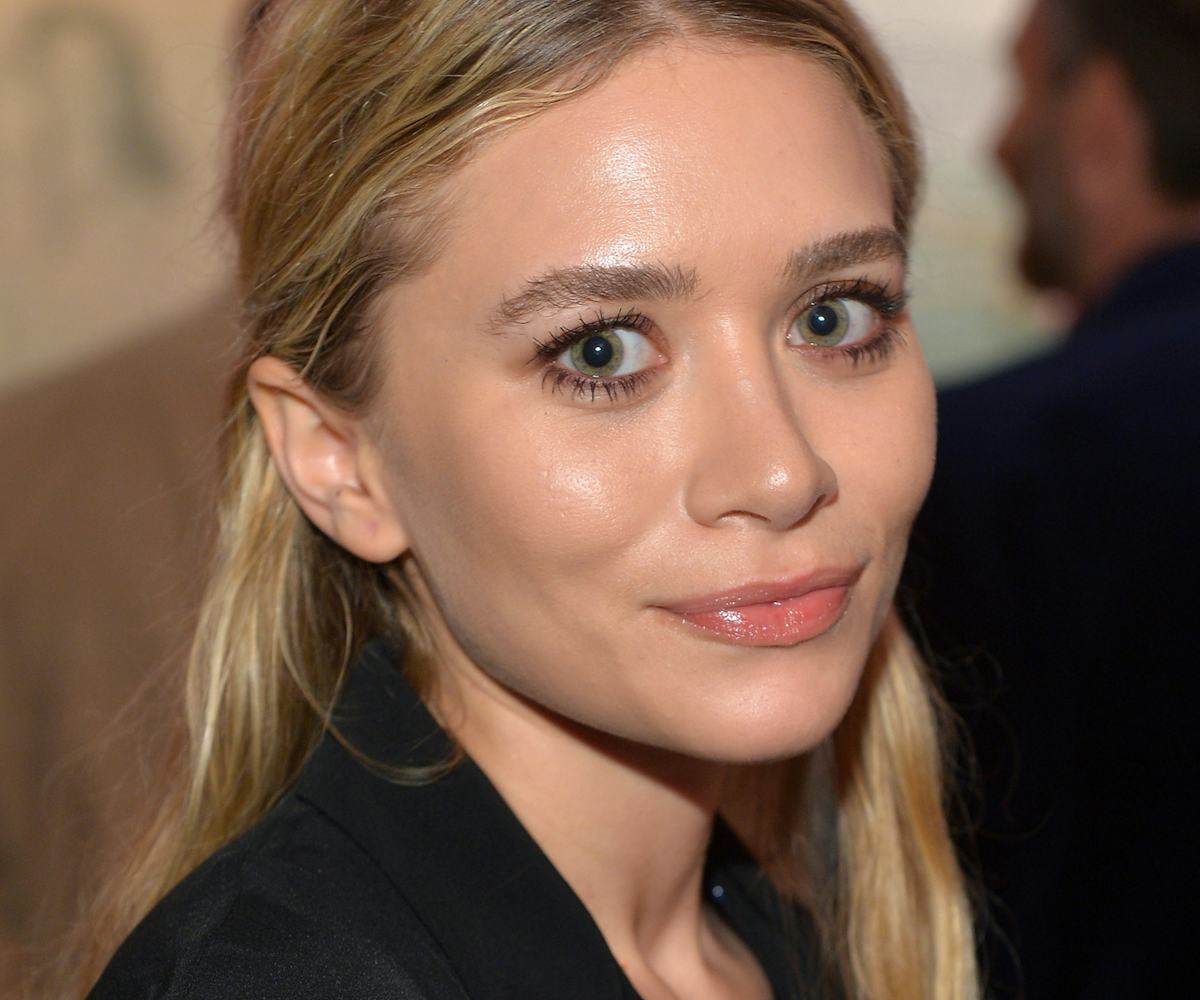 photo by getty images
beauty queen: ashley olsen
how to copy the star's bold brooke shields brows.
Like most girls out there, I'm constantly trying to scale back my beauty routine. There's only so much shelf space I can dedicate to lotions, gels, sprays, makeup, perfume, and bodywashes, and only so much time I can spend beautifying before I start to feel like it's my part-time job.
At the moment I've reduced my morning in-front-of-the-mirror frenzy into just four sections: foundation, eyeliner, contouring blush, and lip balm, but after seeing Ashley Olsen's beauty look at the Los Angeles Opening of Diane von Furstenberg's new exhibit, I'm thinking I'm due to add a fifth, brow maintenance. Because after winging on my black liquid liner, my brows are starting too look like two forgotten frown-y faces above my eyeballs.
So here's how I'm copying Olsen's clean look in just three steps. Saving time and looking like an Olsen... yeah, it's like the best routine ever. 
PENCIL IT: CoverGirl Brow and Eye Pencil -- $3.49
The eye pencil is your friend, I promise. The trick to getting Brooke Shields brows and not Morticia Adams ones is being realistic about the color (stay away from black!) and not overdoing on the application. Tread lightly, but carry a legit eyebrow pencil, like this one from CoverGirl.
SEAL IT: Makeup Forever Transparent Brow Seal -- $18
Much like how your foundation always looks better with a primer underneath, brows will stay perfect for longer with the help of a transparent brow seal. A light coating will keep your brows in tamed and glamorous all day long. 
EYE TIME: MAC False Lashes Waterproof Mascara -- $21
But of course, no brow routine is really complete without a little mascara to offset it. I've been swearing by MAC's False Lashes Waterproof Mascara for weeks now, and can confirm it has just the right amount of drama and won't slide off your lashes as the day goes on. Beauty crisis solved.