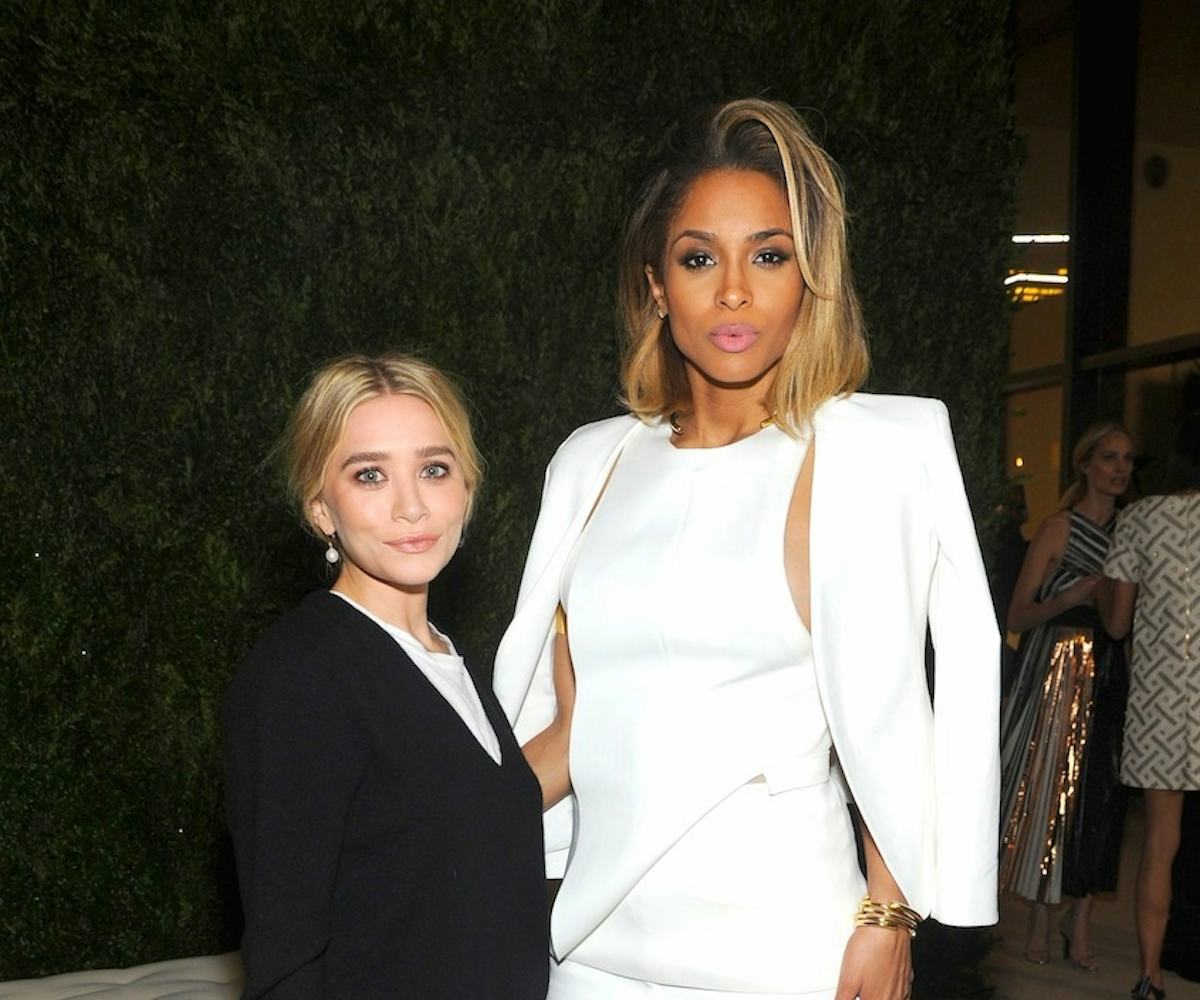 photo by getty images
party of five
our favorite guys, girls, and bashes of the week.
Any week that features a Taylor Swift performance, a Karlie Kloss runway appearance, and the Olsens is what we'd call a
very
good week. But that's only the tip of the iceberg of all the events that went down these past five days.
Andy Samberg charmed the pants off everyone at the
GQ 
Man of the Year Awards; Zosia Mamet helped us fill the 
Girls-
shaped hole in our hearts, and Pharrell won us over...well, just by being Pharrell.
First up, though, Ashley Olsen and Ciara were the perfect study in contrasts at the CFDA and Vogue 2013 Fashion Fund Finalists Celebration in New York. Click through for more of our favorite party animals.
Zosia Mamet at the Apollo Circle Benefit in New York.
Pharrell proves he can pull off a polka dot cardigan better than pretty much anyone at a press event for Despicable Me 2.
There were actually too many amazing photos to choose from the Victoria's Secret Fashion Show for this week's Party of Five...but hey, you can't go wrong with a lovefest between Taylor Swift and Lily Aldridge, right? It's practically begging for a "caption this contest." Any takers?
Brooklyn Nine-Nine star Andy Samberg, looking like his sharp self at the GQ Men Of The Year Party.