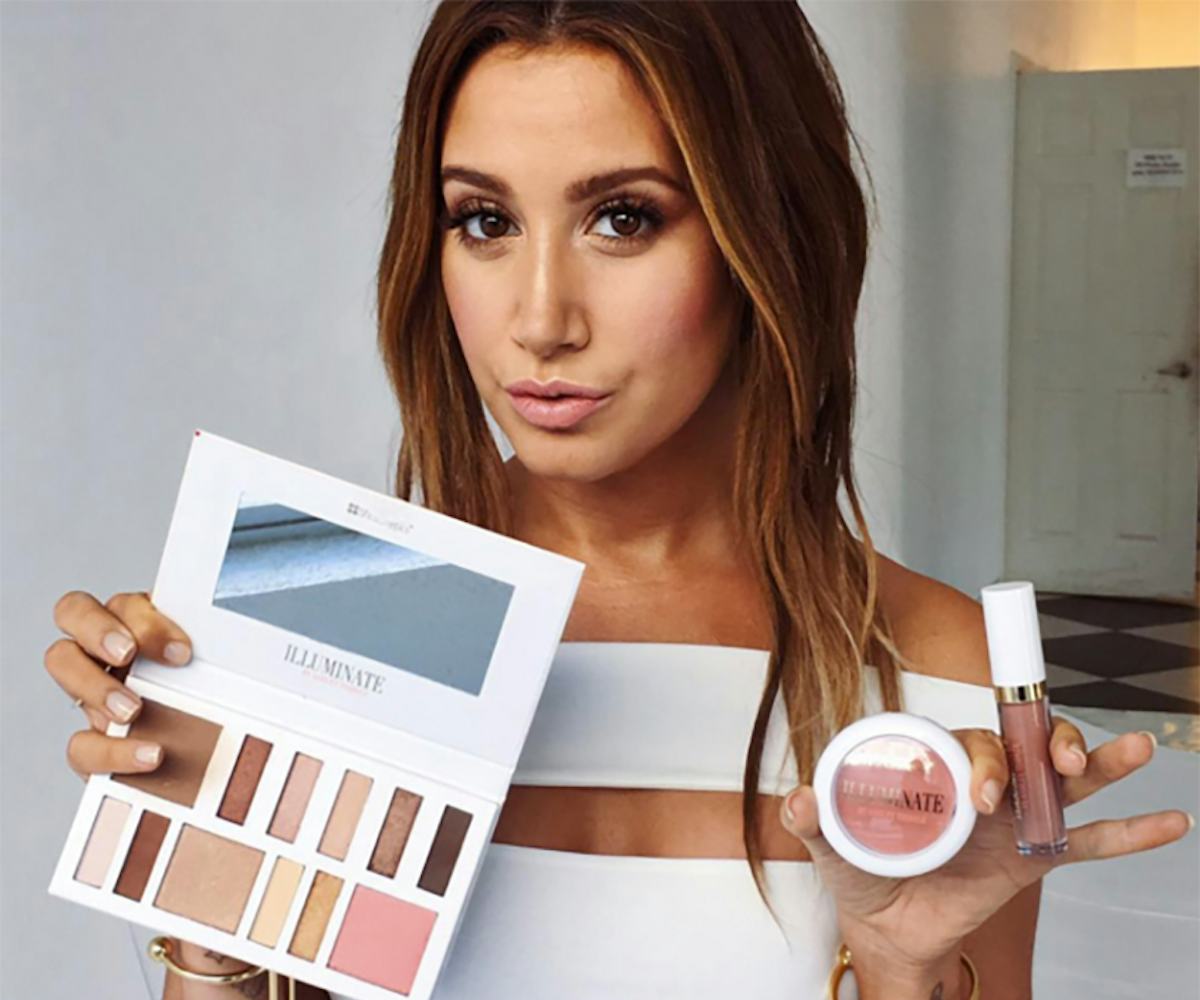 Photo courtesy of @ashleytisdale on Instagram.
Ashley Tisdale Gives Us A Sneak Peek At Her New Makeup Line
our favorite wildcat is launching illuminate this may
Ashley Tisdale has taken to the lifestyle blog she co-founded, The Haute Mess, to give us all a sneak peak at her new makeup collection. The actress has joined forces with BH Cosmetics to develop Illuminate, a line set to launch this May. Comprised of cheek-and-lip tints, lip glosses, and two eyeshadow and blush palettes (one for day and one for night), the color palette is universally flattering in matte and shimmery neutral and pink shades.
Although we don't have many details on pricing yet, Tisdale hinted that the line would be in the affordable range, writing in the post, "I've teamed up with BH Cosmetics for Illuminate because they are industry vets and produce quality makeup at affordable prices. I really wanted to come out with a collection that was accessible; something that everyone could get their hands on, but still be just as good as high-end products."
Click through to the gallery for a closer look at the Illuminate product offering.
Illumunate, Cheek-and-Lip Tints.
Illuminate, Lip Gloss.
Illuminate, Day and Night Eyeshadow and Blush Palettes.