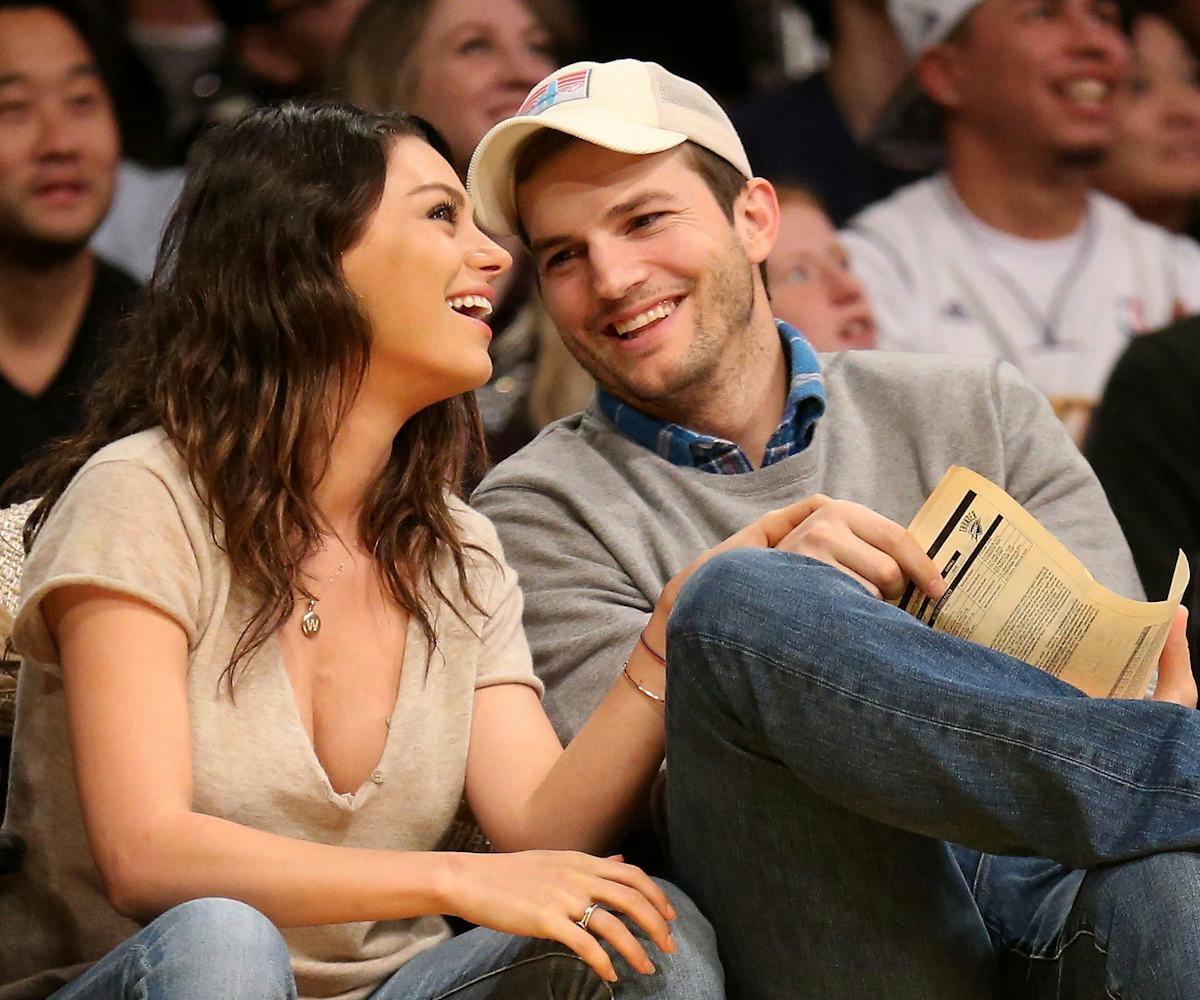 Photo by Stephen Dunn/Getty Images
Ashton Kutcher Maybe Posted The First Photo Of His Daughter
but it's not for the reason you think
Ashton Kutcher and Mila Kunis have been very adamant about keeping their personal lives private, especially since the birth of their first-born daughter, Wyatt Isabelle. The Kutchers are always up to something sneaky—like their engagement followed by their secret wedding—so when the actor shared a photo of a little girl on Instagram, we were convinced that it had to be Wyatt. However, there's more to this image than showing the world how cute this particular baby girl is—the caption on the photo below reads, "39 million people have fallen through the cracks into modern day slavery. #redsandproject."
The Red Sand Project is a sidewalk art exhibit that brings attention to human trafficking. Regardless if the child in the photo is Wyatt or not—and we strongly believe that it is—we think it's awesome that Kutcher uses his platforms to bring attention to important causes like this and encourage everyone to consider how they can use social media to make a difference.
All Kutcher wanted to do was raise awareness about human trafficking, and he definitely got everyone's attention with this tactic. Another day in the life of keeping up with the Kutchers...