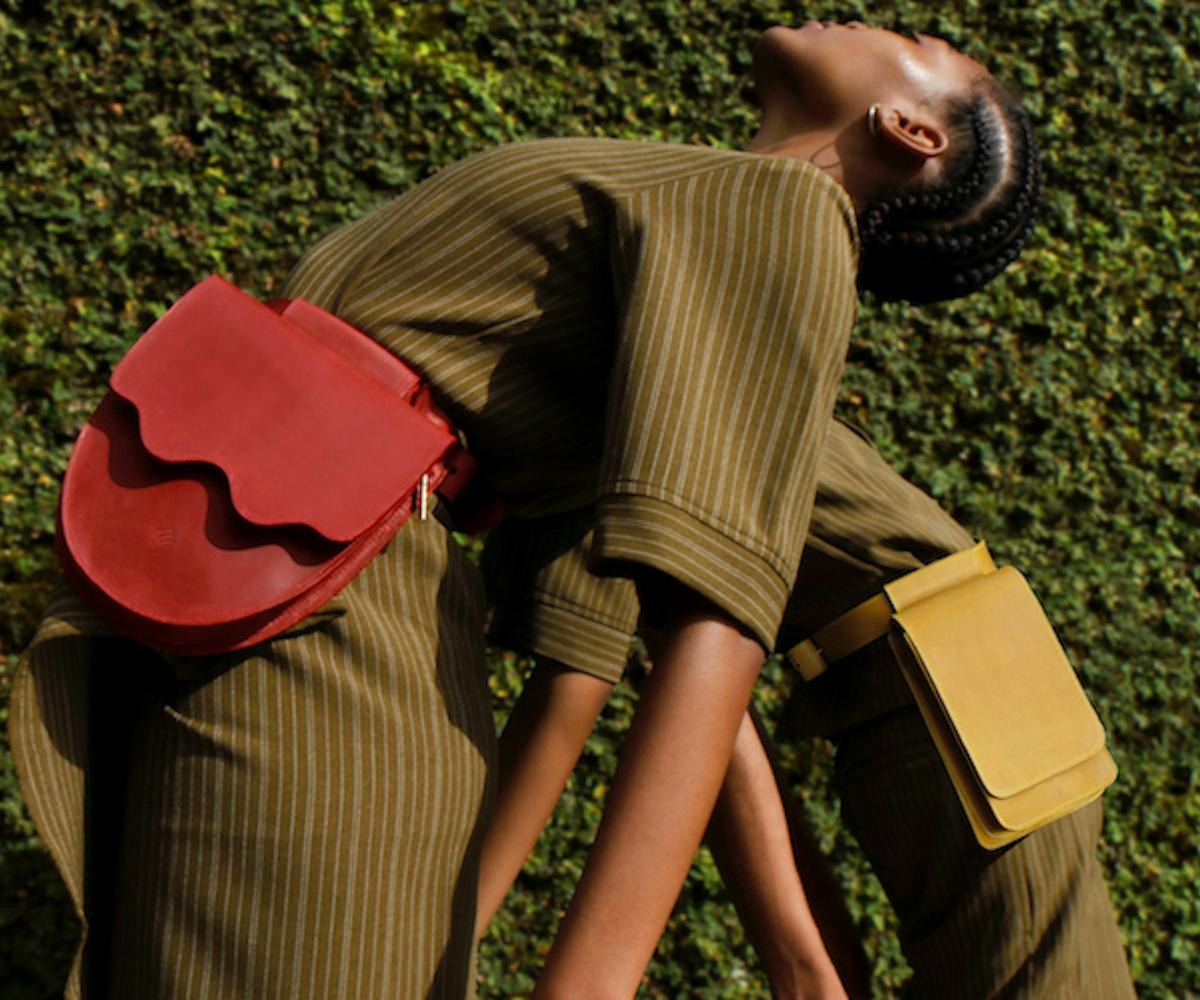 Photo by Anthony Prince
Meet ASHYA, The Brand Behind Your New Favorite Bag Trend
Redefining the fanny pack
As trends of the '90s continue to make their way back into fashion rotation (thus, back into our hearts), none is having as big of a moment right now as the belt bag—formerly known as the fanny pack.
Following the 2017 resurgence of the silhouette (which remains very much in the spotlight in 2018), more and more, traditional purses are making their way from our hands and shoulders to our waists. But will it last?
Whether you've been fully converted into a fanny pack enthusiast or not, this New York-based emerging belt bag brand is sure to give you a fresh new perspective on the style—and a newfound love meant to outlast the typical trend cycle. Meet ASHYA, the brainchild of travel-loving New York designers Moya Annece and Ashley Cimone.
The brand was first conceptualized back in 2015 after the two traveled to the South Western coast of India and relied heavily on the belt bag as their functional, go-to accessory of choice. After noticing the obvious void in the market for a style that lent as much sophistication as it did functionality, ASHYA was born.
The brand is designed with travel in mind, both in functionality and aesthetic. "With the evolution of travel, especially with the millennial generation driving change in the travel industry, there has definitely been a heightened value placed on cultural experiences and a natural surge of adventure seekers," says Annece. "It only made sense to design something that not only spoke to our lifestyles but the lifestyles of people surrounding us."
Each collection is inspired by a different destination—so far, by places from which they hail and where they currently live. The latest offering, Blue Mountain, inspired by (and photographed in) the Heritage Gardens of Cold Spring in Jamaica, features a small lineup of minimalist belt bags in rich reds and yellows, as well as a deep navy.
The designs are also unisex and adjustable, making them suitable for all body types. "We plan to keep innovating the belt bag style by continuing to design transitional pieces that can be easily worn as a crossbody satchel, handbag, and, of course, as a traditional fanny pack around the waist, either high- or low-waisted," says Cimone.
Considering the brand was built on the void in the market pre-2017 runways, how are they feeling about the current resurgence? "For us, it helped restore confidence, knowing that we were ahead of the curve and heading in the right direction," says Cimone. "It's exciting to be part of the narrative that challenges the earlier antiquated perceptions of a fanny pack."
As with all trends, the designer belt bags and fanny packs are sure to lose steam on the runways at some point. That's where Annece and Cimone come in, to make sure they remain a staple style after the fashion week buzz wears off. "We see the style as a timeless accessory item," says Annece. "Belt bags or fanny packs have long existed in the accessories space, however, they're no longer just associated with Disney World adventurers and mom jeans. Customers' needs are changing, and with more travel and bigger cities, it's a functional style that should stick around." With ASHYA's minimalist-chic design aesthetic and versatile, inclusive styles, we certainly don't see the fanny pack going anywhere, anytime soon.
Still, as one must, the duo will continue to grow and innovate its label. There are plans to expand the product mix—bringing in new styles and accessories, opening the price range, and adding more unisex and multifunctional styles—in coming seasons. 
Take a look at the Blue Mountain collection, below, and shop the bags for yourself, here.