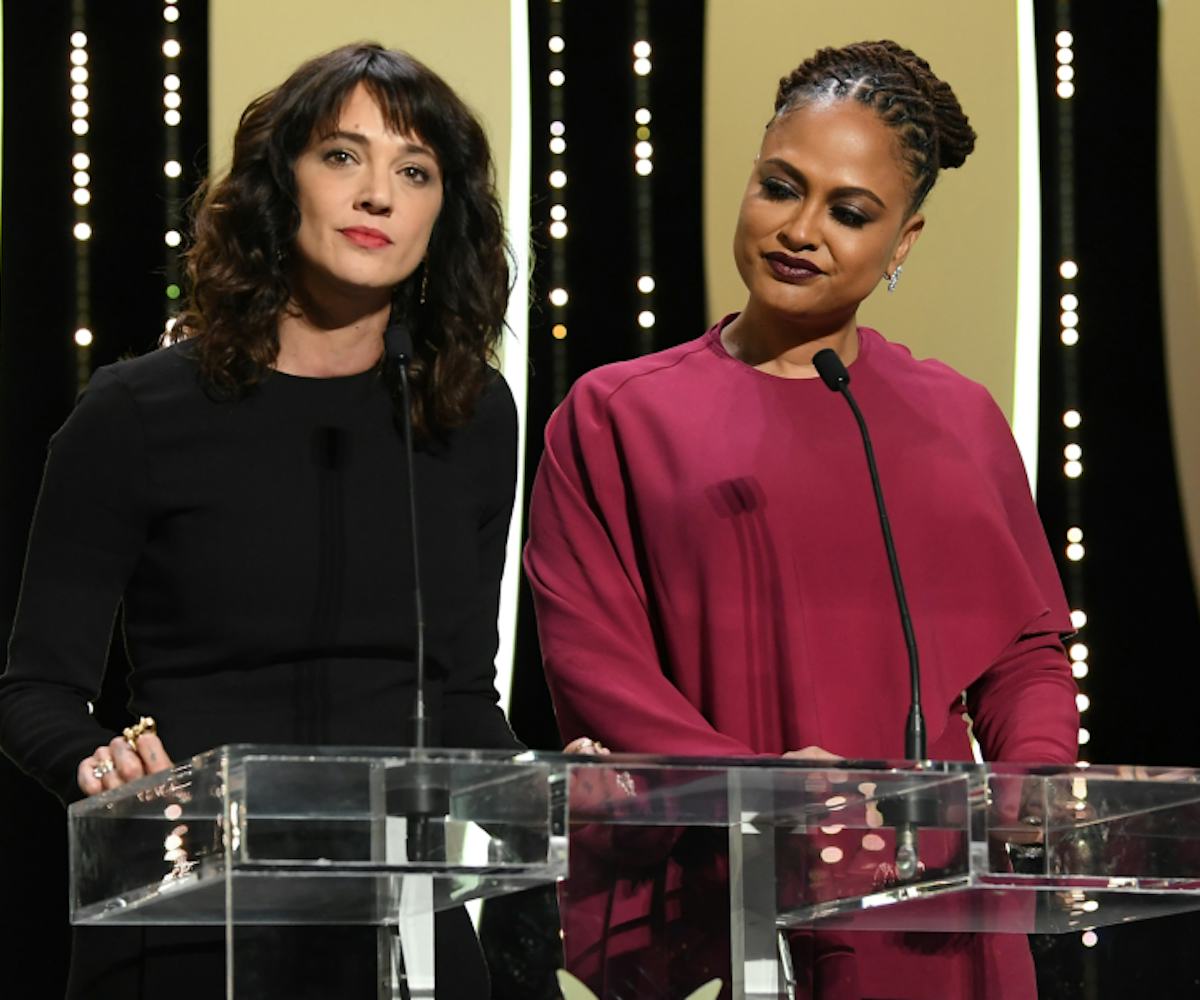 Photo by Pascal Le Segretain/Getty Images
Asia Argento Gave The Most Powerful Speech About Harvey Weinstein At Cannes
"We won't allow you to get away with it any longer"
At the Cannes closing ceremony on Saturday, actor Asia Argento—who has been speaking out in support of the #MeToo movement for months—standing alongside director Ava DuVernay, delivered a moving and incredibly powerful speech about Harvey Weinstein and sexual assault in the film industry. 
"In 1997, I was raped by Harvey Weinstein at Cannes," Argento said. "I was 21 years old. This festival was his hunting ground."
I want to make a prediction: Harvey Weinstein will never be welcomed here ever again. He will live in disgrace, shunned by a film community that once embraced him AND provided cover for his crimes. Even tonight, sitting among you, there are those who have still not been called to account for their conduct against women. For disgusting behavior that has no place in this industry. No place in any industry or workplace. You know who you are. But more importantly, we know who you are. And we won't allow you to get away with it any longer.
You can watch Argento's speech in full below.
During her speech, the audience was quiet and seemingly tense. According to The Hollywood Reporter, Cate Blanchett—who is also the Cannes jury president—stood and addressed the crowd. "It is complicated as a woman to stand."
Argento has been one of the most outspoken actors throughout the #MeToo movement, so this speech should come as no surprise. Here's hoping her words at Cannes resonate with the film industry and continue to push for change and justice.