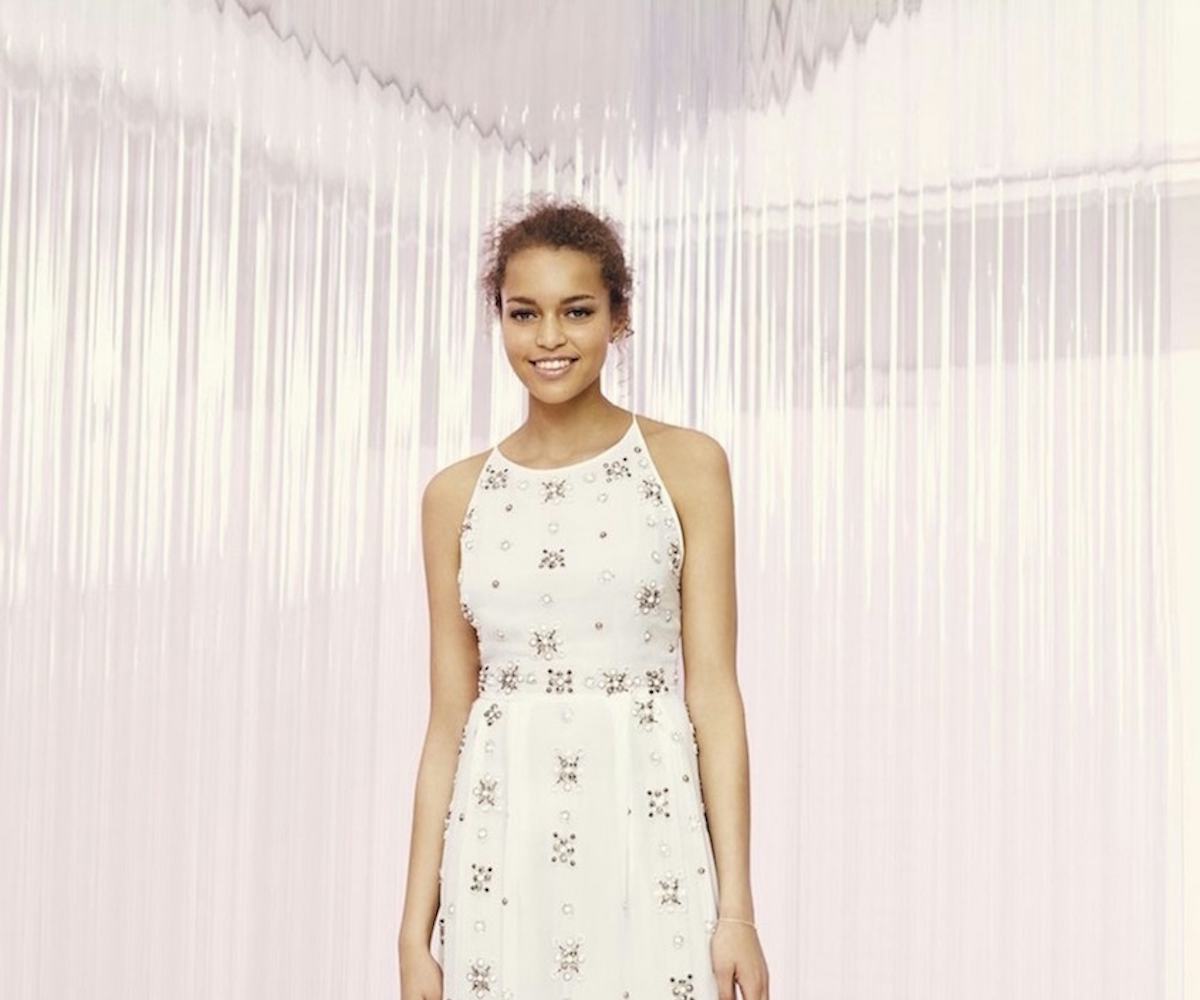 Photo courtesy of ASOS
ASOS Unveiled The Most Beautiful (and Affordable) Bridal Collection
Of all the decisions you'll have to make when planning a wedding, none will feel as important as finding the perfect dress. It is the centerpiece of the ceremony (aside from you, the couple, of course), and the ultimate statement piece. But not every bride can afford to splurge on a custom gown designed by Vera Wang or Monique Lhuillier. (Granted, we do have BHLDN for the vintage-inspired looks, but it's still a bit pricey.)
Well, saying "I do" gets a financial redo with ASOS' new bridal collection. Since it was established in 2000, ASOS has become every girl's—and guy's—best friend when it comes to affordable shopping. This week, the international online store launched its first ever collection for brides. Whether you're a bridesmaid (the line for you dropped last year) or a bride, there are a variety of pieces to choose from, all in the range of $110 to $500. 
Tea-length lace dresses? Check. Full-length maxi gowns? Check. Jumpsuits with capes? Check! Check! Check! There are also tons of accessories for your post-wedding pleasures aka the honeymoon. (Ooh la la!) Getting married has never been more seamless.
If you've never been one of "those girls" that's dreamed about her wedding day since she was little, you might catch yourself making a board on Pinterest after you click through this collection. Take a look at some of the styles in the gallery below, and browse the entire ASOS Wedding Shop here.
ASOS BRIDAL, Laced Flare Dress, $254.15, available at asos.com
ASOS BRIDAL, Over The Shoulder Jumpsuit, available at asos.com
ASOS BRIDAL, All Over Embellished Cami Maxi Dress, $254.15, available at asos.com
ASOS BRIDAL, Off The Shoulder Classic Lace, available at asos.com