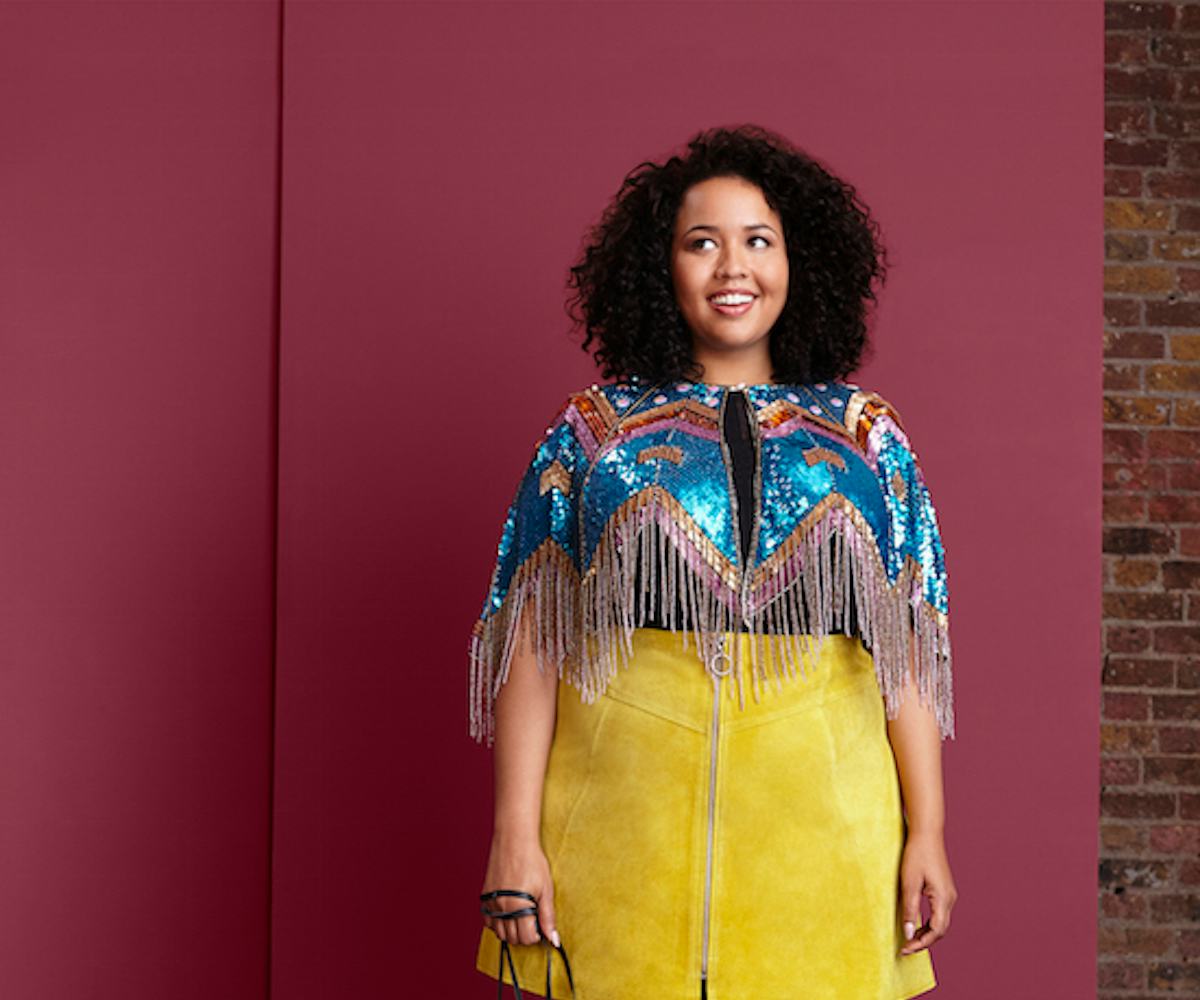 Image courtesy of ASOS
asos announces amazing partnership with gabi fresh
The name Gabi Fresh may ring a bell. Fresh, whose real name is Gabi Gregg, began blogging back in 2008 after noticing the lack of representation and styling options for curvy girls in fashion. Through her blog, she's shared her fun personal style with the world while proudly showcasing her curves. Now, she is the face of ASOS' Curves line, as the British brand announced its partnership with the blogger for their Curve AW '15 Collection.
"I've been blogging a long time, and [ASOS is] the one brand that I've always dreamed of working with, so I couldn't be more grateful for this! It should go without saying that the clothes are AMAZING," Gregg wrote in a post on her blog about the AW '15 collection, both styled and modeled by Gregg.
Along with the partnership, the blogger also shared some blogging and career advice on ASOS' My Big Idea podcast.
Click through the gallery to see the collection modeled by the stunning Gregg.
"I'm a plus-sized girl, and it's always been tough for me to find clothing in my size." – Gregg, from her podcast.
"I thought [fashion] was only for thin, white women and people who grew up rich." – Gregg, from her podcast.
"I started [my blog] and made it all about all about trends and where to shop if you're plus-sized—especially back then. It was only seven years ago, but there were fewer options. There was no ASOS Curve." – Gregg, from her podcast.
"The fashion industry wasn't really paying attention to us, and obviously, they were focusing on a certain demographic. When I started [blogging], [brands] weren't quite there yet, so my blog was kind of a resource for girls to say, like, 'How do you look so good when there's nothing for us? Where can you go? What thrift stores do you go to?'" – Gregg, from her podcast.
"I was one of the first, if not the first, real plus-sized style blogger in America who pointed out her size as part of her style. I was one of the first people to say, 'Yes, I am plus-sized but I'm proud of my size, and I'm excited to show you guys how you can dress and look great.'" – Gregg, from her podcast.
"That's the other part of my blog—the fact that I got really into body positivity and the fact that I learned, for me at least, that fat wasn't a bad word and to help spread that message was cool, too." – Gregg, from her podcast.
"[My blog] goes to show how amazing working hard at something you love is." – Gregg, from her podcast.
"When girls ask me for advice [on blogging], I always say, 'Come back to whatever it is that you're trying to sell—is it yourself, is it your blog, is it a product?' Whatever it is, that's what needs to be amazing." – Gregg, from her podcast.
"You want to make sure you're offering something that's not the same as everyone else—that's really important to me." – Gregg, from her podcast.