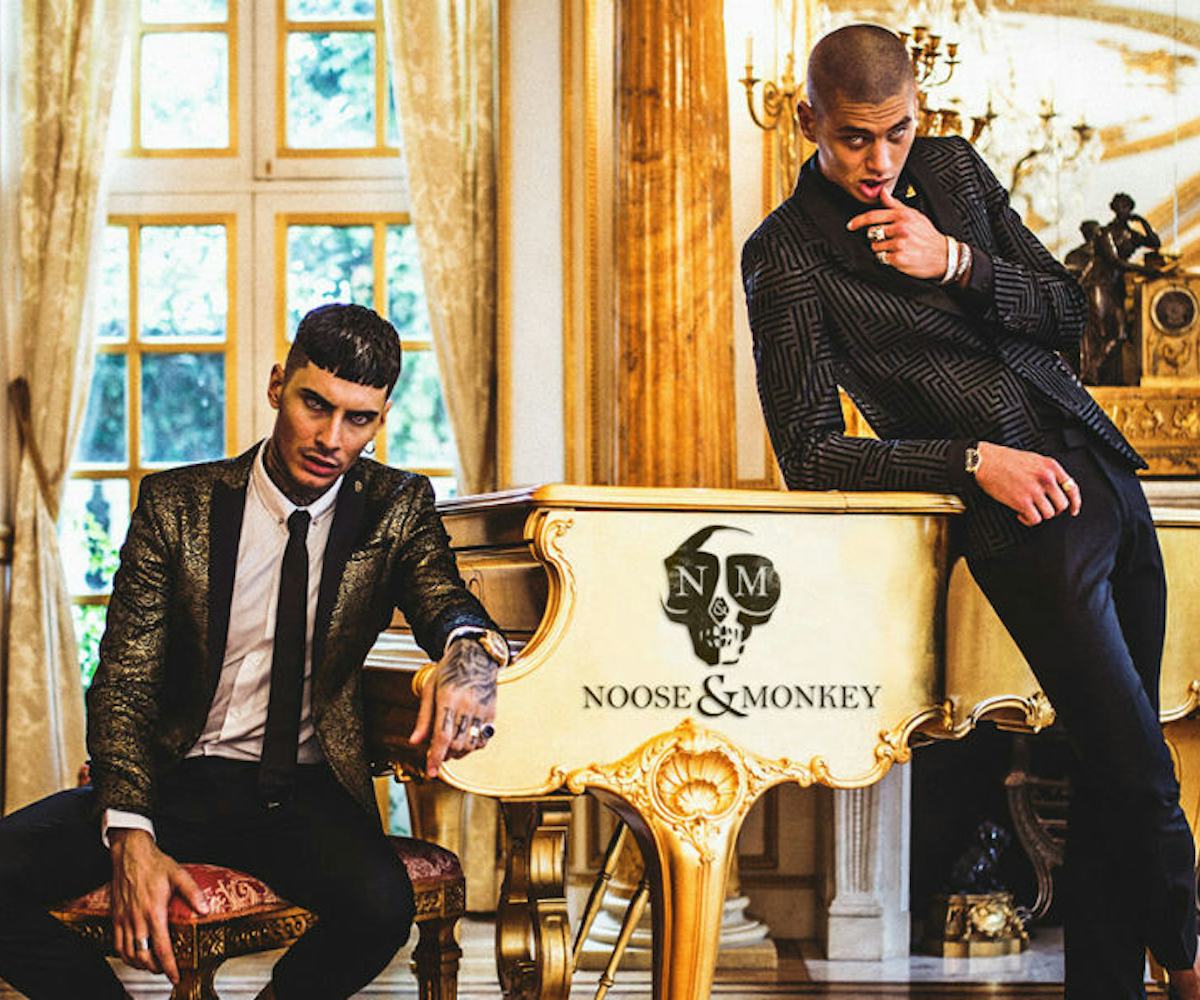 Who Thought Naming A Brand "Noose & Monkey" Was A Good Idea?
Update: ASOS has since removed the Noose & Monkey brand from its site. The company provided the following statement: "We are very sorry this brand name has caused offence. We are removing it from our site immediately and will work with their team to address the naming issue."
Yet another fashion brand is being flagged for doing something offensive. Influencer Nicolette Mason called out ASOS this morning for carrying a British men's brand by the name of Noose & Monkey. "Hey @ASOS, you know I love you guys, but how are you carrying a brand with THIS name?!" she wrote. She then goes on to point out the black model wearing the clothes: "TRULY unacceptable & extremely unfair to the models, as well." 
One Twitter user researched the brand to get a little more background information on the name. The company's "About Us" section explains that, during the Napoleonic wars, French naval crews dressed their pet monkey an in officer uniform. After becoming shipwrecked off Hartlepool in England, locals thought the animal was a spy and hung him in the town square. "The brand looks at the truth and the lie, the innocent and guilty, the Noose and the Monkey," the blurb reads. "Our concept is to focus on the two sides of every story and every man, and to play with twisting those sides."
As Mason points out, the statement makes things worse. "There are not 'two sides' to a conversation around racism or [the] history of lynching," she writes. The noose is symbolically racist, and the topic of lynching isn't something one should try to commodify. As it looks, the brand has been around for a couple of years now, but during a time when people are hyper-aware of the insensitive decisions fashion brands have been making, it's about time the industry re-evaluates their racist and tone-deaf choices. Yes, even—and especially—those across the pond.
ASOS' customer service account replied to Mason's tweet, stating: "We take queries like this very seriously and we're sorry that our product has offended you in this way. We will look into this." We've also reached out to ASOS for comment and will update this post when we hear back.