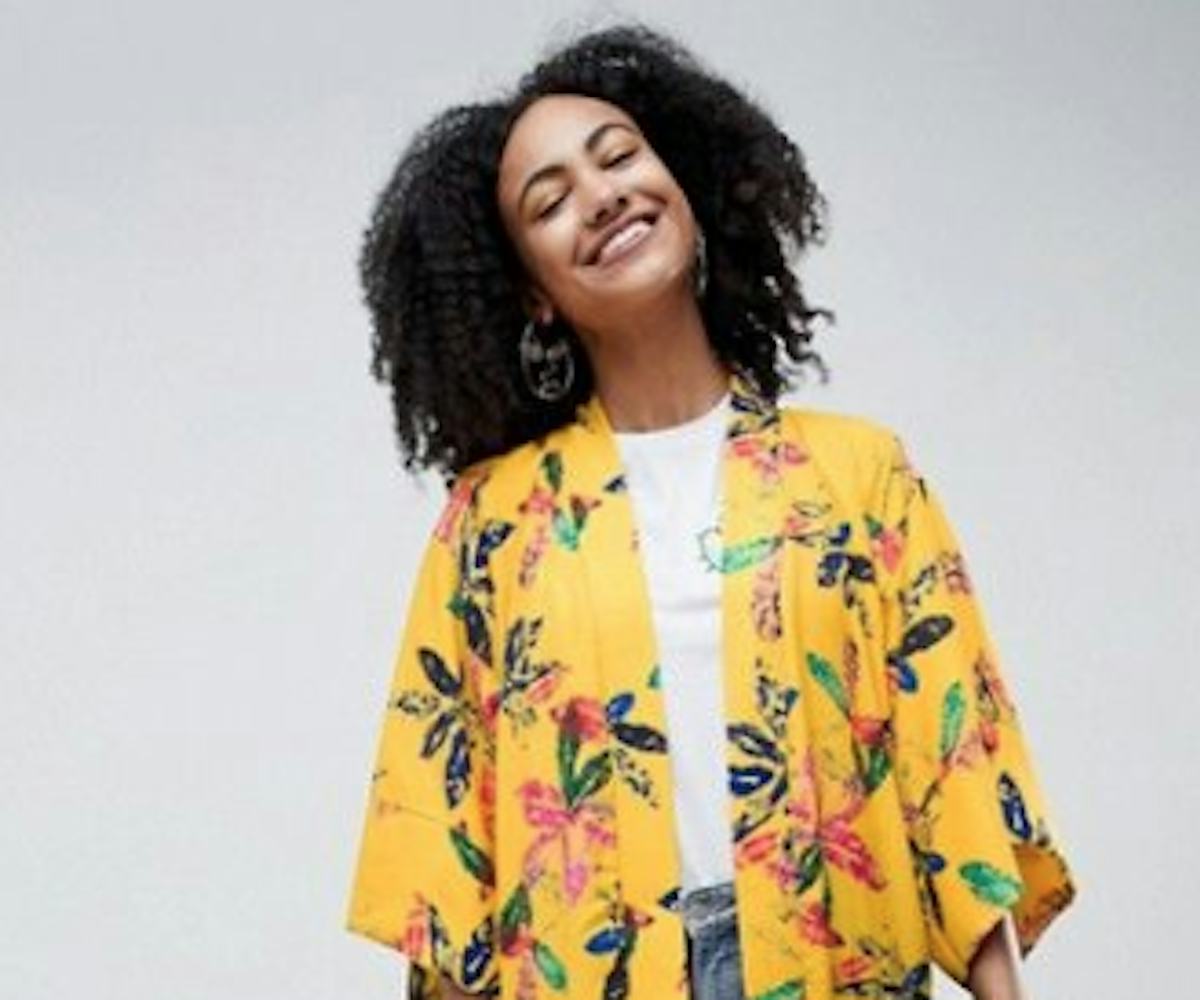 Photo courtesy of ASOS
ASOS Will Make Reusable Pads From Its Waste Fabric
To help young women in Africa
ASOS has already been praised for its sustainability initiative and collaboration with GLAAD, two initiatives that have positioned the brand as a socially and environmentally conscious retailer. Today, it announced its newest endeavor, The Kujuwa Initiative, which will help young women in Africa who are forced to miss school due to the lack of menstrual products. As a part of the initiative, the brand will be using waste fabric to create reusable sanitary pads to distribute to the girls in need.
The Kujuwa (which translates to "Knowledge") Initiative is a collaboration between the ASOS Foundation and SOKO Community Trust, a Kenyan clothing manufacturer which provides fair and safe jobs and community training, who have been partners since 2010. The scraps from the brand's Made In Kenya collections will be collected to produce the washable, reusable sanitary pads, which will then be made by local seamstresses. The pads will be distributed in a kit which will also include two pairs of cotton briefs, a bar of soap, and a waterproof wash bag. Two sanitary pads with removable liners, which can last up to three years, will be in each kit.
In addition to the menstrual products, the Kujuwa Initiative will provide the young women with health education, as well as "hygiene and confidence training to ensure they are no longer placed at a disadvantage for simply having their period and have a greater understanding of what the monthly cycle means." It will also work to give local schools water tanks and toilets via the WASH Project, which provides resources to areas that lack these facilities.