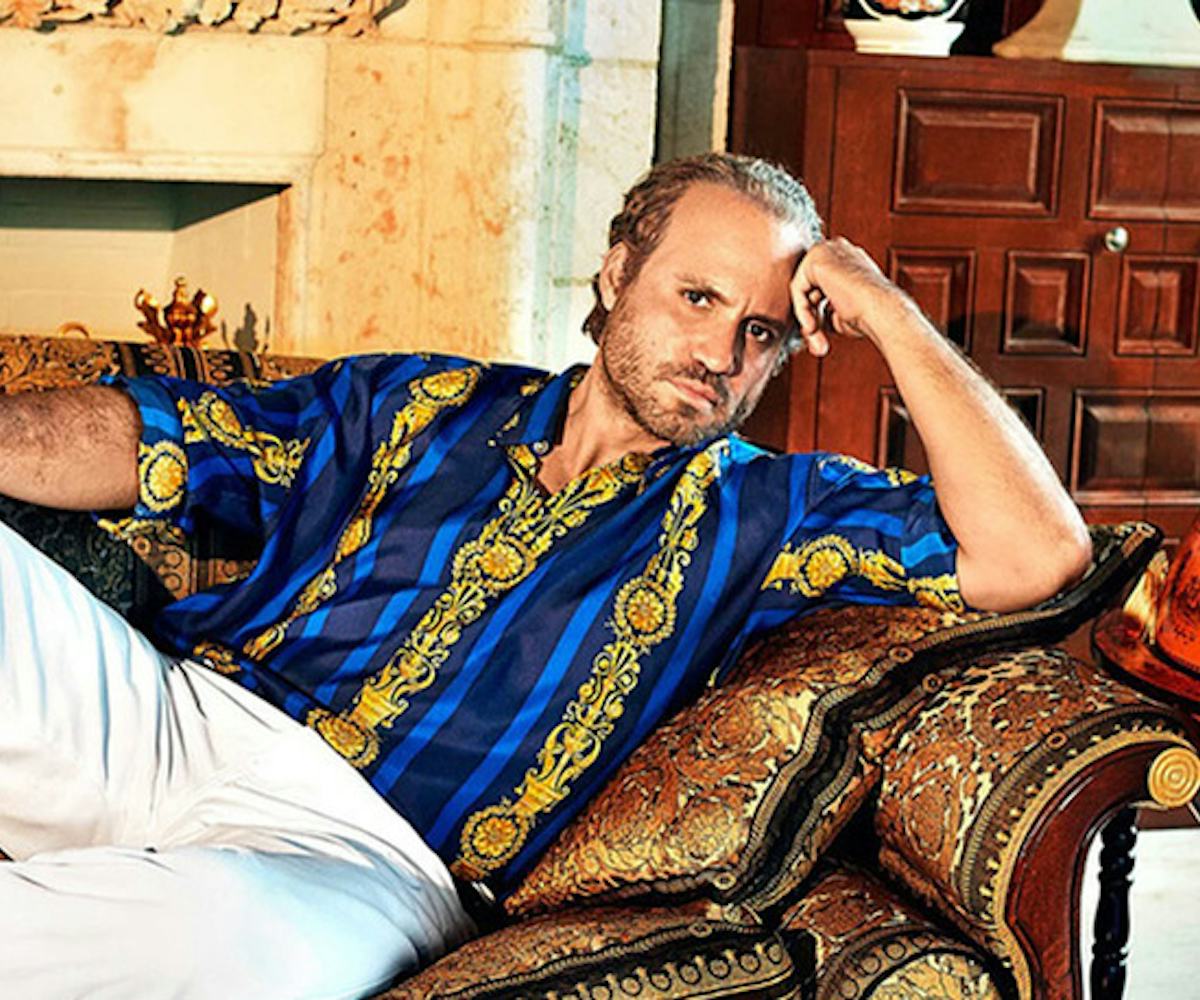 Image via Entertainment Weekly
Watch The Ominous Teaser For 'The Assassination Of Gianni Versace'
We'll have to wait until early next year to see The Assassination of Gianni Versace, Ryan Murphy's next iteration of his hit show American Crime Story, but, for now, we have some cryptic teasers to tide us over (and last night's premiere of Murphy's American Horror Story: Cult). Earlier this summer, the first photos of the cast were released, showing Ricky Martin like you've never seen him before. And now FX has dropped its first clip for the series.
Adapted from the true crime book Vulgar Favors by Maureen Orth, the show chronicles Versace's murder in 1997. Serial killer Andrew Cunanan shot Versace on the steps of his Miami Beach home. Before that, he'd already killed at least four other people, most of whom were openly gay men. Murphy believes homophobia motivated the murders and was also a big reason Cunanan wasn't arrested despite being on FBI's most-wanted list. 
"One of the reasons [Cunanan] was able to make his way across the country and pick off these victims, many of whom were gay, was because of homophobia at the time," Murphy told reporters at the Television Critics Association's press tour. He added that this kind of homophobia is still an issue today, "particularly with the president we have."
In this new teaser, we see the outside of Versace's mansion in Miami. White doves coo quietly before we hear two loud gun shots and see the screen go red. Several news outlets have reported that there was a dead turtle dove at the scene of Versace's murder, which many believe was the assassin's calling card. 
Watch the new teaser, below.