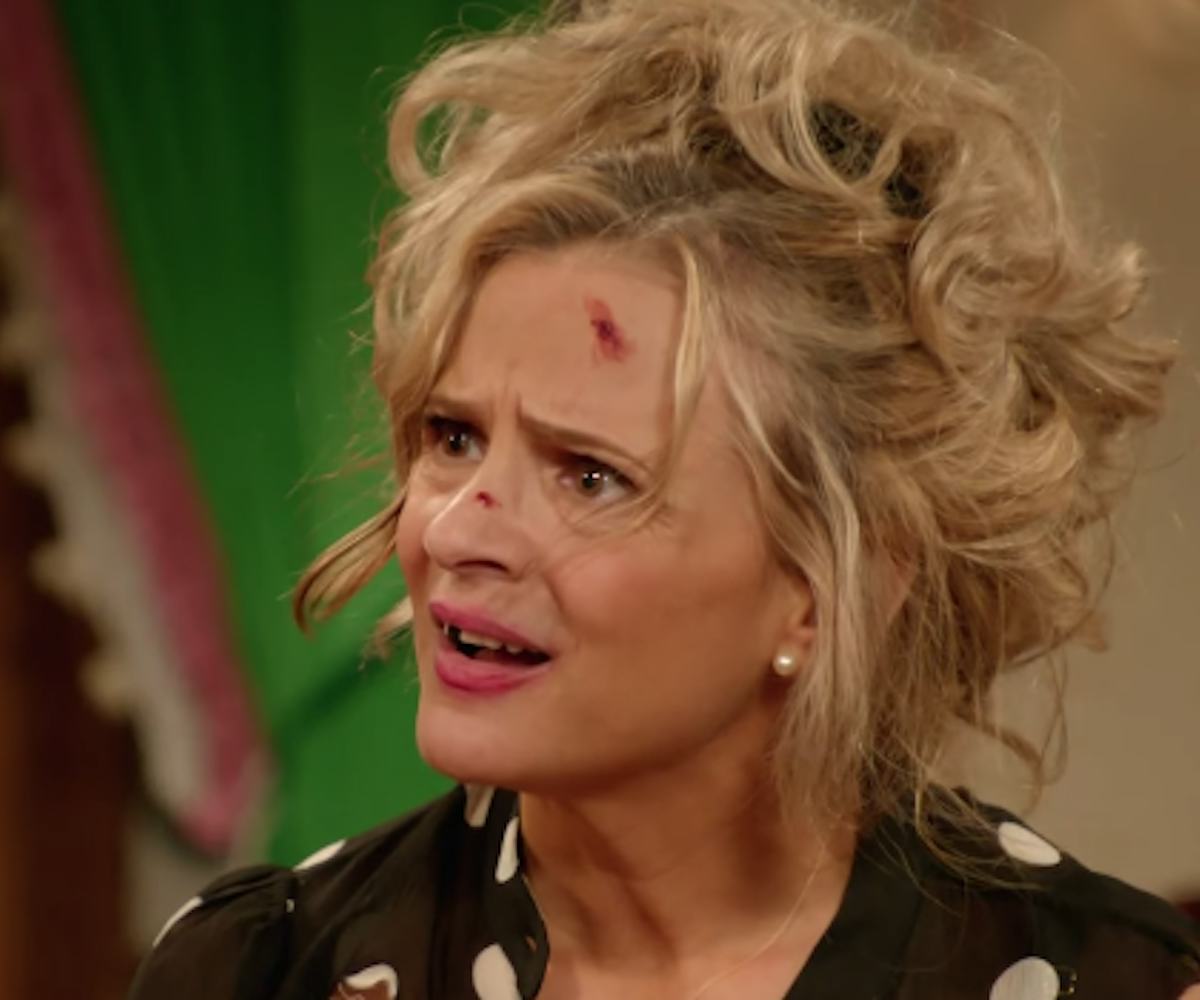 screenshot via youtube
This Amy Sedaris Take On "Baby, It's Cold Outside" Is Hilarious
Watch this exclusive clip from 'At Home with Amy Sedaris'
Amy Sedaris surely throws one hell of a holiday party, which is why it's so upsetting that she's not hosting one this year. In this exclusive clip from At Home with Amy Sedaris, guest star Cole Escola tries to engage Sedaris in a "Baby It's Cold Outside" duet, but the show's star is not having it. 
"Something bad happened," she tells Escola, pointing out all of the "chaos and blood" that surrounds them. Something that turned the usually quite chipper Sedaris into Scrooge. 
See it all, in the clip below. And watch the episode which airs tomorrow night, 11/28, at 10:30pm EST on truTV.