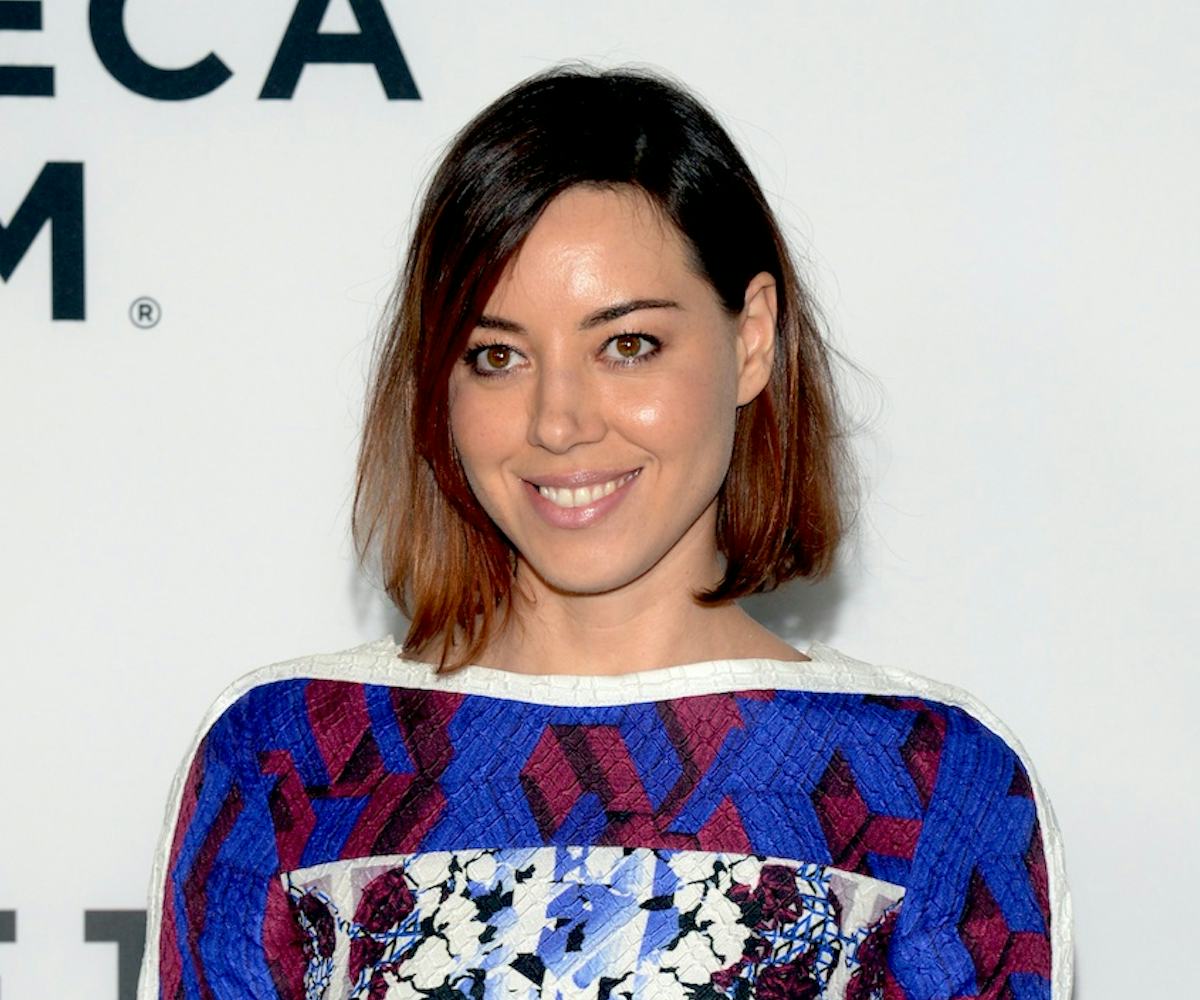 happy birthday, aubrey plaza
deadpan stares and major laughs for everyone!
In case you didn't already have it marked in your calendar, June 26 is the birthday of the deadpan queen, Aubrey Plaza! In honor of one of our favorite comedian's big 3-0, we've come up with the ultimate celebration guide. 
So put on your fake mustache and get ready to channel your inner Plaza spirit by watching her on Parks and Rec, LOLing at her cheeky Twitter feed, and freaking out about her upcoming zombie rom-com flick (yes that's happening…). Although laughs are pretty much a sure thing, safety definitely not guaranteed. Happy birthday, Aubrey!
1. Leave it to Aubrey to declare World of Warcraft, not diamonds, to be a girl's best friend.
2. Freak out over her creepy new movie posters, the "zombie rom-com" Life After Beth. 
3. Obsess over her Twitter feed. If you're not following her yet, do so—now.
4. Check her out as the wild child in Father John Misty's video for "Hollywood Forever Cemetery."
5.Wear a fake mustache in public. Bonus point if you're with Amy Poehler.
6. Pay homage to the snarky, deadpan April Ludgate on Parks and Recreation.
7. Listen to the song "Aubrey" by Bread, which was the inspiration for her name.
8. Watch her witty banter with Michael Cera in Scott Pilgrim vs the World.
9. Pretend you're the missing link to the Aubrey Plaza-Anna Kendrick friend circle.
10. Be a weirdo! As Aubrey puts it, "I was definitely a weirdo. I don't know where it came from. It just kind of happened out of nowhere."