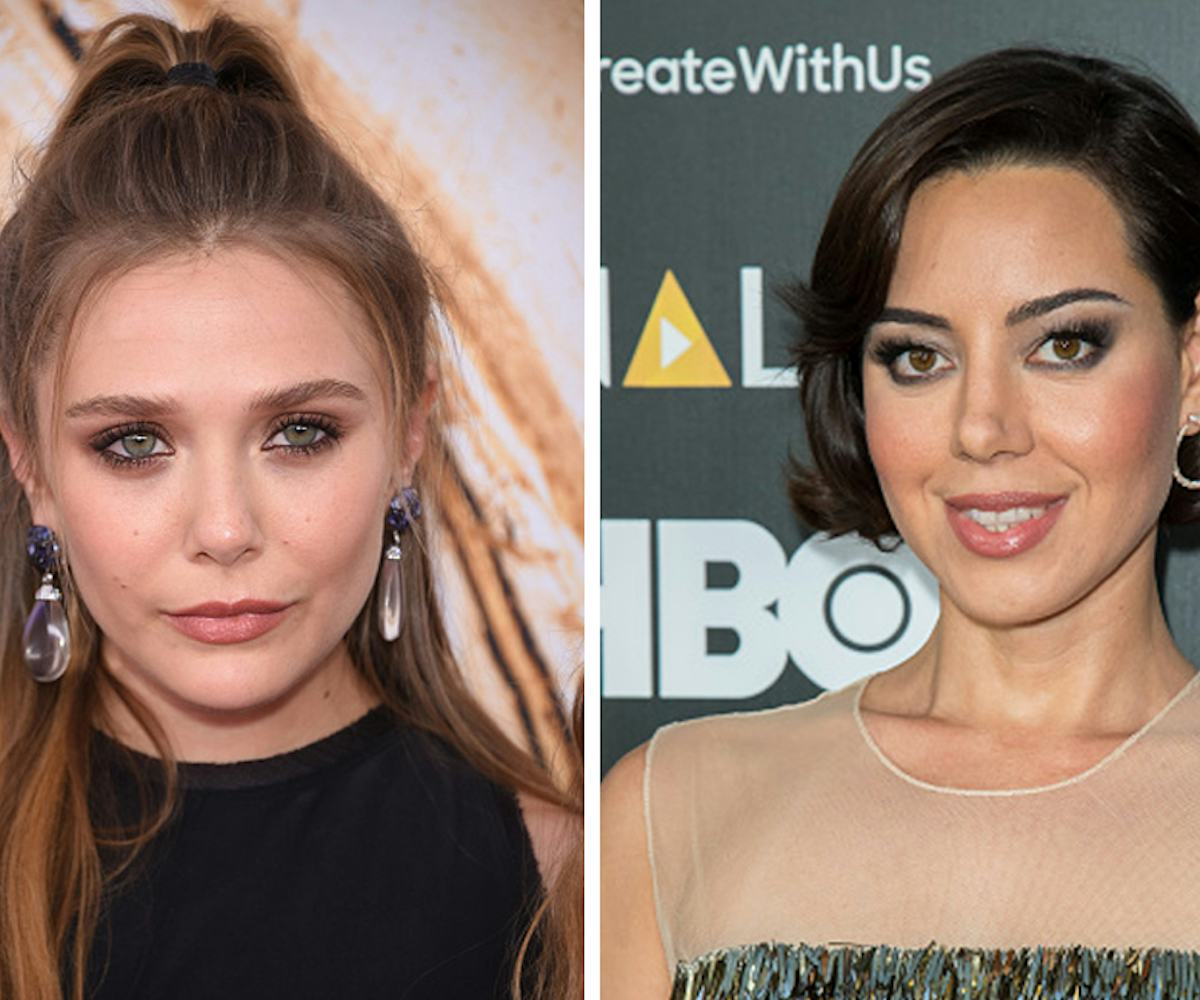 Aubrey Plaza And Elizabeth Olsen Will Star In A Comedy About Celebrity Stalking
'Ingrid Goes West' is a tale for the century
If you've been waiting for a dark comedy that fully captures the millennial experience, Ingrid Goes West is the movie to be on the lookout for. The Matt Spicer-directed film is almost too relatable as it tells the story of a woman, named Ingrid, who becomes so obsessed with a social media star that she moves out West in an attempt to befriend her. Aubrey Plaza and Elizabeth Olsen have been tapped for the leading roles, and it shouldn't be hard to guess who's playing which part.
Given that Ingrid is supposed to display some "unsettling and increasingly dangerous" traits, we look forward to watching April Ludgate, err, we mean Aubrey Plaza, adapt this behavior. We know that this is intended to be funny, but the topic is not to be taken lightly; social media stalking is a serious issue that affects many individuals in the industry at large. Hopefully, the message of this film will resonate with viewers and provide an accurate portrayal of celebrities as human beings first and public figures second. After all, everything is different offline when there are no cameras in sight. 
Ingrid Goes West marks Spicer's feature directorial debut, so we expect big things from this film. A release date has yet to be confirmed, but filming is currently underway in Los Angeles.