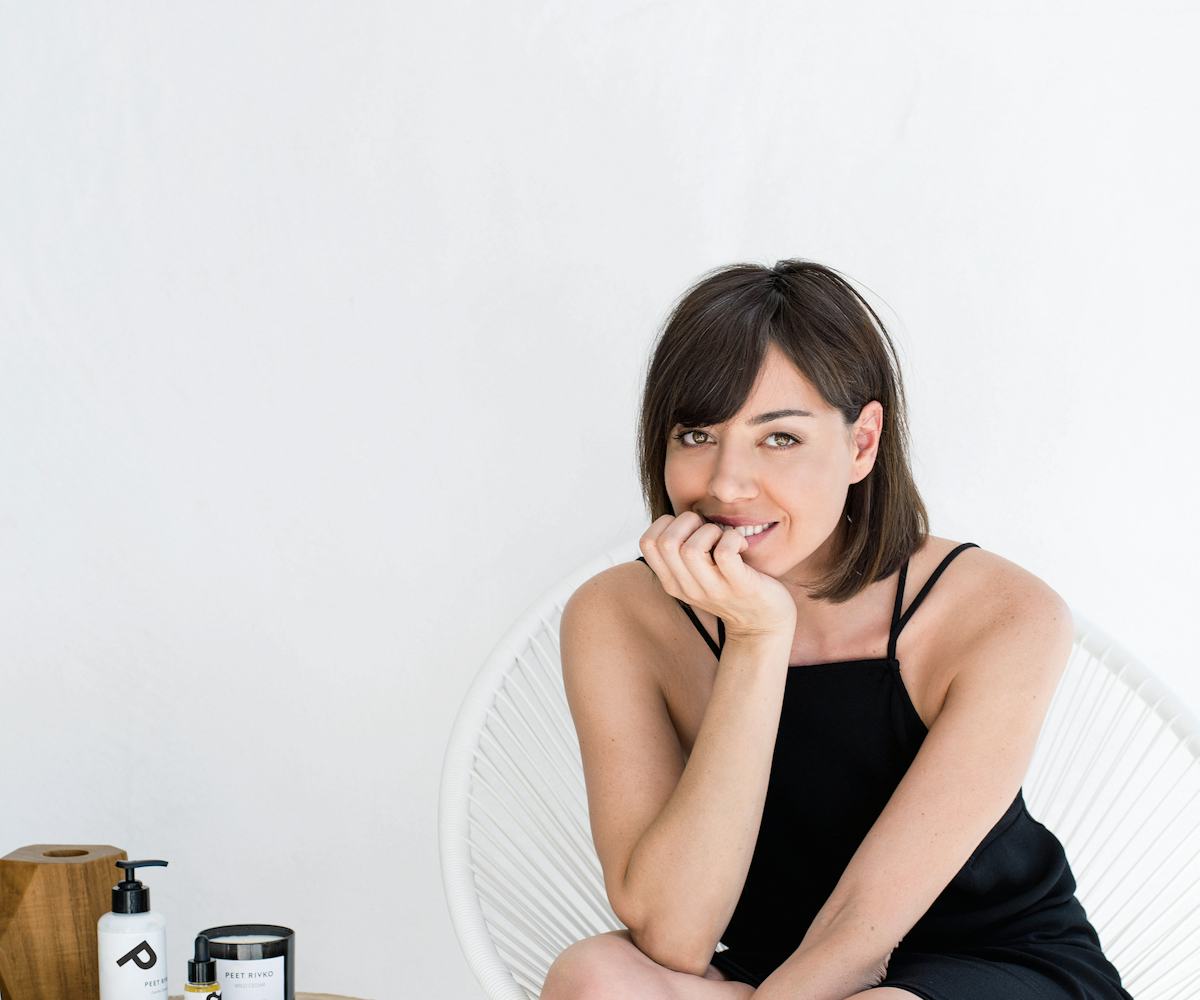 Aubrey Plaza Reveals Her New Skin-Care Obsession
The line was created by her childhood friend Johanna Peet
The following feature appears in the March 2017 issue of NYLON.
Aubrey Plaza doesn't have time to waste, so she damn sure doesn't have time to weed through skin-care products that don't get the job done.
Lucky for her, her childhood friend Johanna Peet created the solution: Peet Rivko, a conscious skin-care line.
Here, we chat with Plaza about the brand, her skin-care routine, and the best—and worst—beauty advice she's ever received.
How did you and Johanna meet?
We met in the fourth grade. We were close friends all throughout grade school and high school. Our families are weirdly similar—we both have two younger sisters and our moms are best friends, too!
What was your reaction when you found out Johanna was launching her own line?
I wasn't surprised at all. She's always been the smart one, and she's always been obsessed with beauty and skin products. She used to make her own oils and face masks! She's like a smart, beautiful lotion witch.
What about Peet Rivko was appealing to you as a brand?
I love the simplicity and transparency of the line. It's an easy three-step routine and there are no surprises. I'm so tired of trying a million products with a million ingredients. I love that I don't have to think about it anymore. I trust Johanna, so I know it's solid. 
What's your daily skin-care routine?
Cleanser, moisturizer, oil. I seriously use Peet Rivko now and that's it. Well, sometimes I throw in an exfoliator or face mask if my skin is angry.
Why is skin care important to you?
It was never something I really thought about until I became an actress. Being on camera makes it important because it's annoying to deal with problem skin at work. I want to be able to focus on being weird and saying my lines—not my face!
How has Peet Rivko changed your skin?
I think my skin is much calmer in general. I feel like it's...happy now. Is that weird?
Do you have a favorite product from the line, and why?
The Balancing Face Oil is my favorite. My skin loves oil so I always keep a little travel-sized one in my purse if my face gets thirsty. Gotta feed my face.
What is the best and worst skincare advice you've ever received?
Best: Drink water. Worst: Use coconut oil.
Peet Rivko Gentle Cleanser, $30; Daily Moisturizer, $48; Balancing Face Oil, $56, available at Peet Rivko