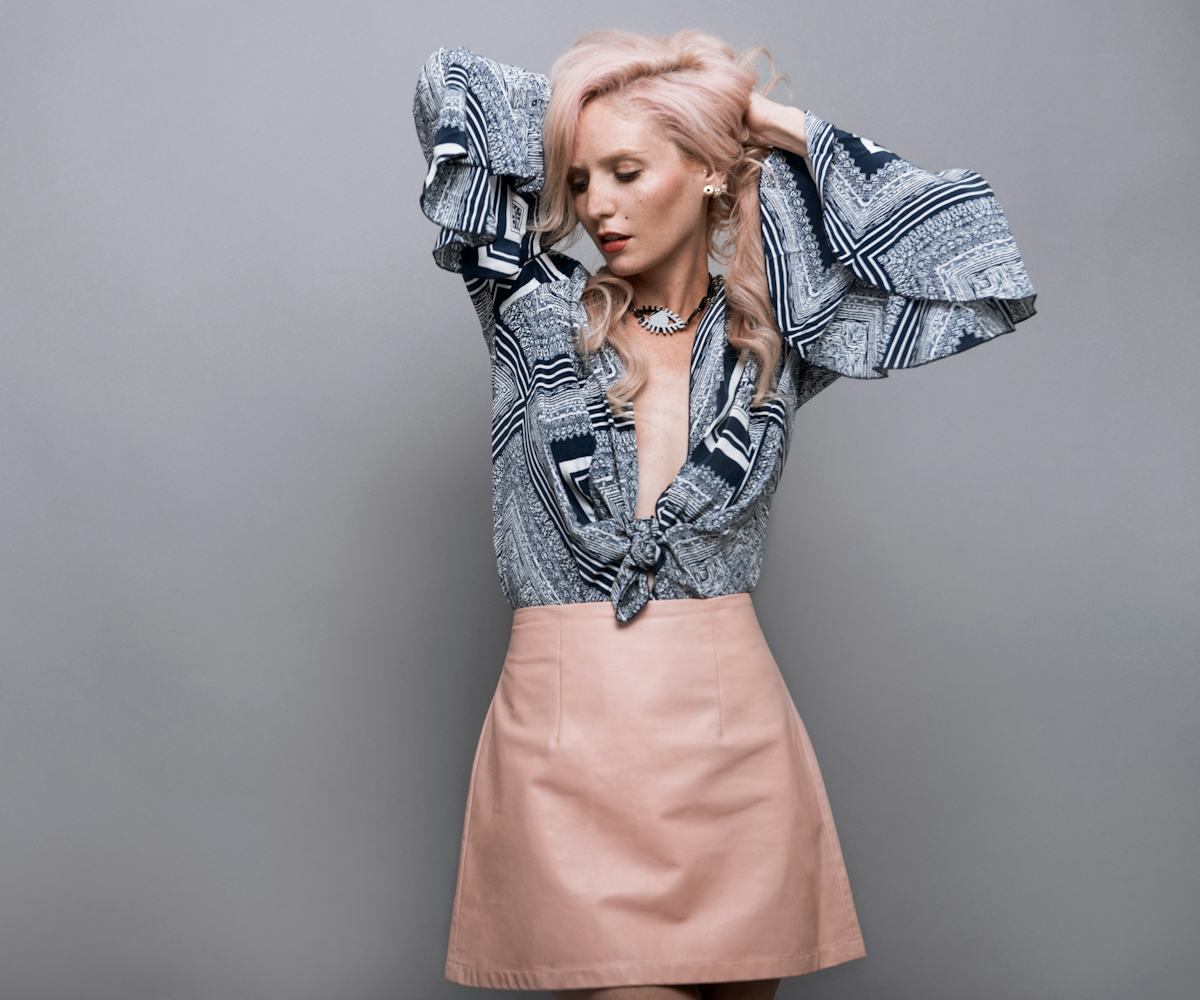 A Moment With Social Media Star And Style Icon Audrey Kitching
introducing crystal cactus
"It's much like being at an art museum where you walk through and take it in, but are never really sure of the exact meaning of it all."
This is how social media superstar and style icon Audrey Kitching describes her creative vision online and IRL, off the screen. The former scene queen has swapped out her signature hot-pink locks for more faded, pastel-pink hues with the launch of her new e-commerce site, Crystal Cactus. Kitching's brand is a personalized collection of hand-crafted, limited quantity wearable and lifestyle luxury products that serve as a reflection of her love of crystal work and energy healing.
"I think it's important for spirituality and consciousness to be prominent in all types of living," said Kitching. "If I'm able to weave it into the fashion world through my love for creativity and style, then it only seems fit."
Part of Kitching's allure is that she doesn't aim to people-please like so many other cookiecutter Insta-stars. "We put too much stake in whether people will be receptive of our artistic visions, but really you should just dress however you want, whenever you want." Translation? It's okay to give zero f***s.
Click through the gallery to see Audrey's self-styled NYLON shoot, and be sure to shop all the looks here.
Stone Cold Fox, Radical Blouse, $268; Altelier Wonder, Pink Leather A-Line Skirt, $150; Istillloveyounyc, All Eyes On Me Choker, $65, view all at NYLONshop
Badacious, Desire Earrings, $64; Blackblessed, Black Sheer Panel Top, $75; Stone Cold Fox, Alva Grom Bloomers, $286, view all at NYLONshop
Badacious, Desire Earrings, $64; Blackblessed, Black Sheer Panel Top, $75; Stone Cold Fox, Alva Grom Bloomers, $286, view all at NYLONshop
Blackblessed, Mesh Draping Top, $141; Poppy Lissiman, DNTMC Clutch, $80, view both at NYLONshop
Blackblessed, Mesh Draping Top, $141; Poppy Lissiman, DNTMC Clutch, $80, view both at NYLONshop
Nana Judy, Vegan Leather Jacket, $120; Stone Cold Fox, Ivory Dogtown Dress, $350, view both at NYLONshop