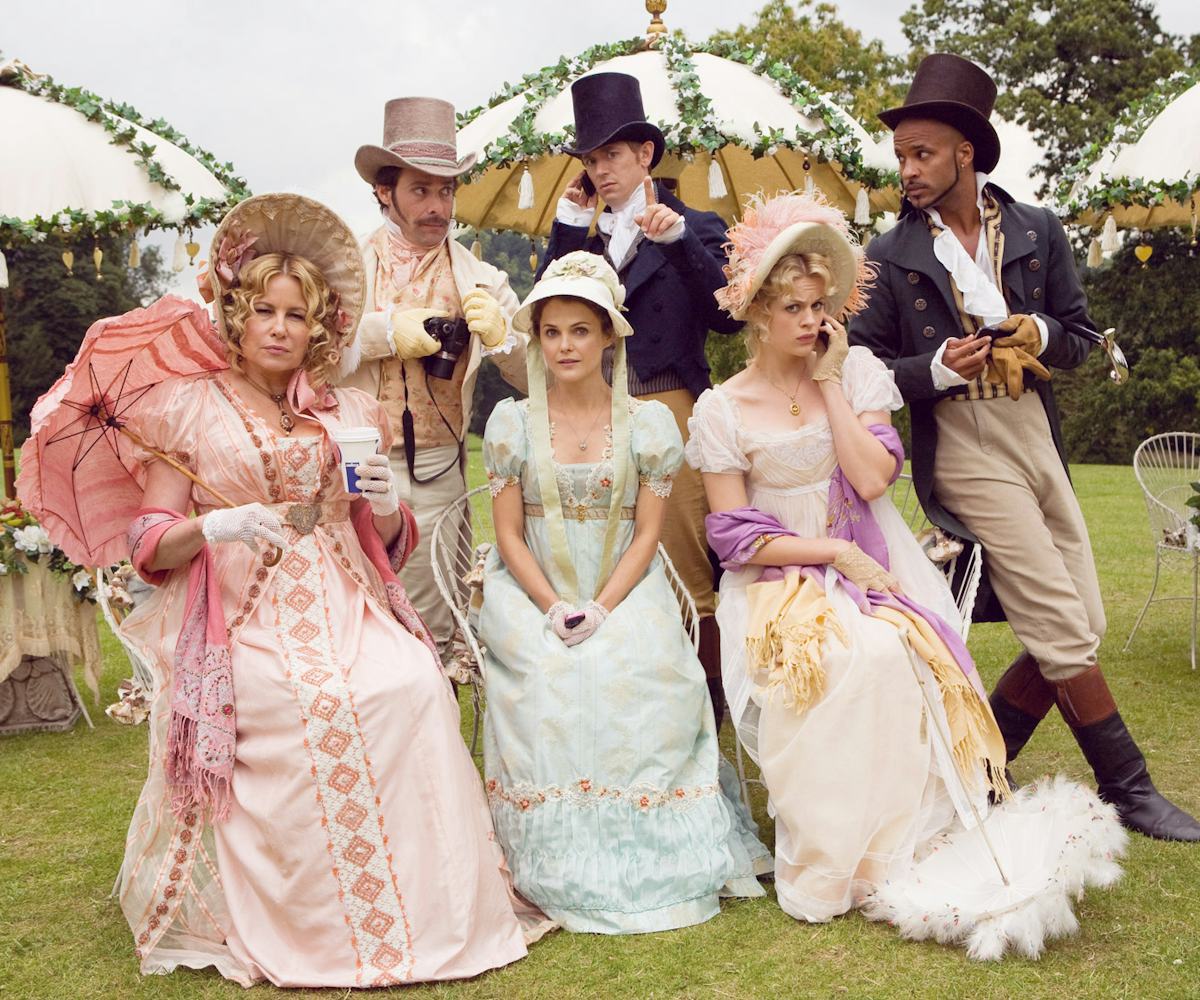 film review: austenland
and you thought that your mr. darcy obsession was bad….
Jane Austen's enduring appeal is pretty straightforward: She wrote impossible-to-put-down books that were deceptively clever in their analysis of society. Keri Russell's enduring appeal is also pretty straightforward: She plays likable, not-quite-perfect-but-still-cool characters who are deceptively complex.
So it's no surprise that the merging of the two, in Austenland, is a guilty pleasure movie that comes without a lot of the guilt.
The film, directed and co-written by Jerusha Hess (of Napoleon Dynamite fame) and produced by Twilight"s Stephenie Meyer, tells the story of Jane Hayes (played by Russell), a woman so obsessed with Austen that she blows her entire savings on a trip to Austenland. The adult theme park has visitors living out their Pride and Prejudice-esque fantasies, with mansions, gowns, balls, and no modern technology to speak of (except for some snuck-in contraband).
The trajectory plays like your typical rom-com, but as in an Austen novel things are not as they seem. For one thing, the cast is rounded out by same top tier comedians (Bret McKenzie, Jennifer Coolidge, and Georgia King). There are also enough plot twists to keep things from veering into cliche territory. And of course there's Russell, who even at Jane's most pathetic is still utterly likable.
Just like Mr. Darcy, this movie will grow on you--with or without the help of Colin Firth.
Austenland hits theaters Friday, August 16.