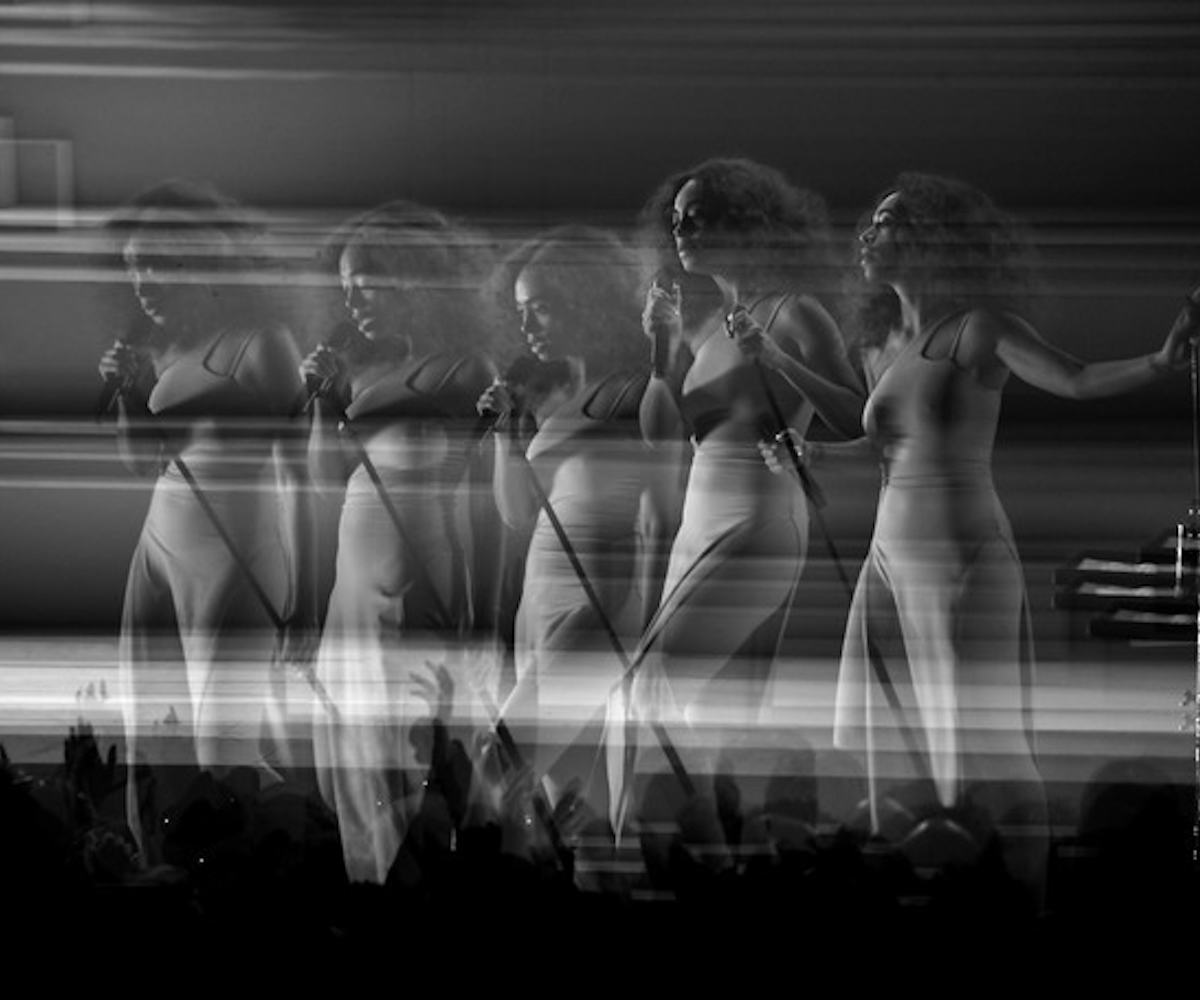 Photo by Theo Wargo/Getty Images
Catch The Very Best Of ACL Right Here, From Anywhere You Are
As long as, you know, there's internet
Red Bull TV is bringing you inside Austin City Limits this weekend. All you need is an internet connection.
Starting today at 3pm EST, Red Bull TV will be live-streaming the festival throughout the entire weekend. ACL is one of the most dynamic festivals in the circuit, and this year boasts sets from Jay Z, Solange, The xx, Jamila Woods, Tove Lo, and more. It brings the best of what Austin has to offer and turns it way up. You think SXSW is crazy? Try cramming that excitement in the confines of festival grounds. It's going to be a Weekend™, for sure.
Keep it locked on this page until Sunday. The stream's three channels start up at 3pm EST each day. Expect up close and personal stage access and some artist cameos along the way. Oh, and we'll be down on the grounds taking you places the stream can't. Catch that madness over on Instagram Stories. Let's get weird together!
Friday, October 6 Schedule Channel 1
3:05 pm – Asleep at the Wheel
4:10 pm – Mutemath
5:15 pm – Crystal Castles
6:15 pm – Lukas Nelson & Promise of the Real
7:15 pm – Royal Blood
8:20 pm – Ryan Adams
9:30 pm – Foster the People
Channel 2
3:05 pm - MISSIO
4:05 pm – Sandy (Alex G)
5:05 pm – Andrew McMahon in the Wilderness
6:05 pm – Hamilton Leithauser
7:05 pm – Vulfpeck
9:05 pm – The Revivalists
Saturday, October 7 Schedule
Channel 1
3:05 pm – MUNA
3:55 pm – A$AP Ferg
5:00 pm – Joseph
6:00 pm – LIVE
7:05 pm – Cut Copy
9:15 pm-Red Hot Chili Peppers
Channel 2
3:05pm – Welles
4:00 pm – DREAMCAR
5:00 pm – Benjamin Booker
6:05 pm – Cody Jinks
7:05 pm – Angel Olsen
8:05 pm – Tove Lo
9:05 pm – The Black Angels
Channel 3
3:05 pm – Xavier Omar
3:50 pm – Mobley
4:35 pm – Ought
10:05 pm – RÜFÜS DU SOL
Sunday, October 8 ScheduleChannel 1
3:05 pm – Middle Kids
4:15 pm – Brothers Osborne
5:20 pm – Milky Chance
6:25 pm – The Growlers
7:30 pm – Run the Jewels
8:35 pm – Portugal.the Man
Channel 2
3:05 pm – Amy Shark
3:50 pm – Sam Dew
4:50 pm – Danny Brown
5:50 pm – DRAM
6:50 pm – Louis the Child
7:50 pm – First Aid Kit
8:50 pm – The Head and the Heart
9:50 pm – Gorillaz
Channel 3
3:05 pm – The Wild Now
3:50 pm – Twin Limb
4:35 pm – Deap Vally
5:20 pm – Rainbow Kitten Surprise
6:20 pm – Whitney
9:05 pm – Vance Joy
10:05 pm – ZHU