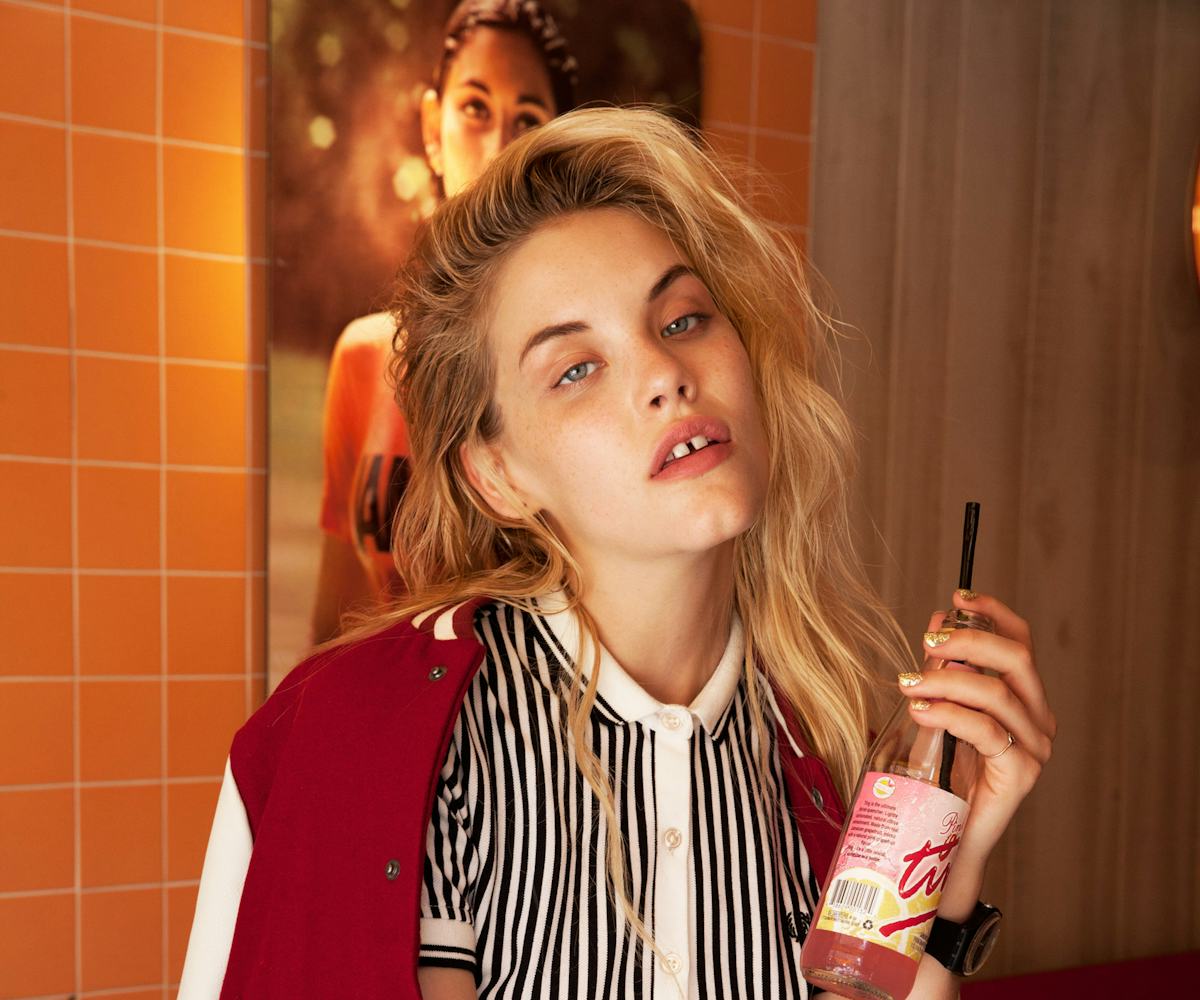 photo by silja magg
the nylon guide to austin
because everything's bigger—and better—in texas.
To celebrate our annual America issue (on newsstands now!) we're putting together the ultimate guides to our favorite US cities. And who better to contribute to them than you, our readers?! We had an open call for submissions--there's still time to make your pick in other cities--and here are the big winners for Austin. Bookmark it, print it, share it, and start planning your next trip to the the artsy Texan city--you know where to find us.... (And if you want to know cool events happening while you're IN Austin, sign up for our NYLON Daily newsletter--it's totally free but filled with awesome parties, shows, sales, and more.)
Best Cafe: Bouldin Creek Cafe (1900 South First Street)
Everyone wins with gluten-free options and the drink menu of our dreams!
Best Bakery: Quack's Bakery (411 East 43rd Street)
Homemade cakes, pies, and cookies plus free wifi! Need we say more?
Best Food Truck: East Side King 
With founders who list their inspiration as rock bands, art, and Austin's fun-loving vibe, it's no wonder that locals are obsessed. 
Best Restaurant: Uchi & Uchiko (801 S Lamar Blvd and 4200 N Lamar Blvd)
A southern city's favorite restaurant has to be a hearty barbecue right? Wrong! Our Austin readers picked a pair of Japanese cuisine and sushi restaurants as their favorite. They've got our attention.
Best Weeknight Bar: Banger's Sausage House & Beer House (79 & 81 Rainey Street)
There are over 100 beers on tap and once a month is Mega Mutt Mondays, an extended happy hour for humans and dogs. Can there be a bar like this in every city, please?
Best Party Spot: Barbarella (615 Red River Street)
Barbarella takes Throwback Thursday to a new level with Motown, disco, and rock'n'roll tunes at their Grits n' Gravy Thursdays!
Best Place to See Bands: The Mohawk Austin (912 Red River Street)
Not only will every major band stop by, but hey also host a drunken spelling bee. But what if you can't spell sober?
Best Destination For An Arty-Afternoon: South Congress Avenue
You're bound to find some weekly inspiration spending the day browsing through art galleries on South Congress Avenue.
Best Movie Theater: Alamo Drafthouse 
You can catch a new blockbuster everywhere, but if you want the best of new and classic films, Alamo Drafthouse won't disappoint.
Best Scenic Spot: Mount Bonnell
The highest point in Austin has the added benefit of breathtaking views. Avoid touristy times of year for a great spot to relax.
Best Boutique: By George 
The store to shop all your favorite designers and give back to the Austin community!
Best Vintage Store: Room Service Vintage (107 E. North Loop Blvd)
Find time to stop in this month for 20% off jewelry! 
Best Record Store: Waterloo (600A North Lamar Blvd)
You'll find everything from in-store performances to weekly happy hours.
Best Book Store: Book People (603 North Lamar Blvd)
This one was a landslide for our Austin readers and somewhere you'll definitely want to check out now that we've introduced the Nylon Book Club!
Best Store To Fill Your Apartment: Uncommon Objects (1512 South Congress Avenue)
The name gives it away, it's the best place to find items to make your home uniquely you!
Best Spot No One Knows About (Yet): Secret Beach
Somewhere between dirt paths, bushes, and a hill you'll find what locals refer to as the Secret Beach, but it's not so hard to find once you know it's located inside Roy G. Guerrero Park.
If You Could Only Go To One Place In My City, Visit: Lady Bird Lake A.K.A. Town Lake
Channel your inner Texan hiking, biking, and fishing downtown.