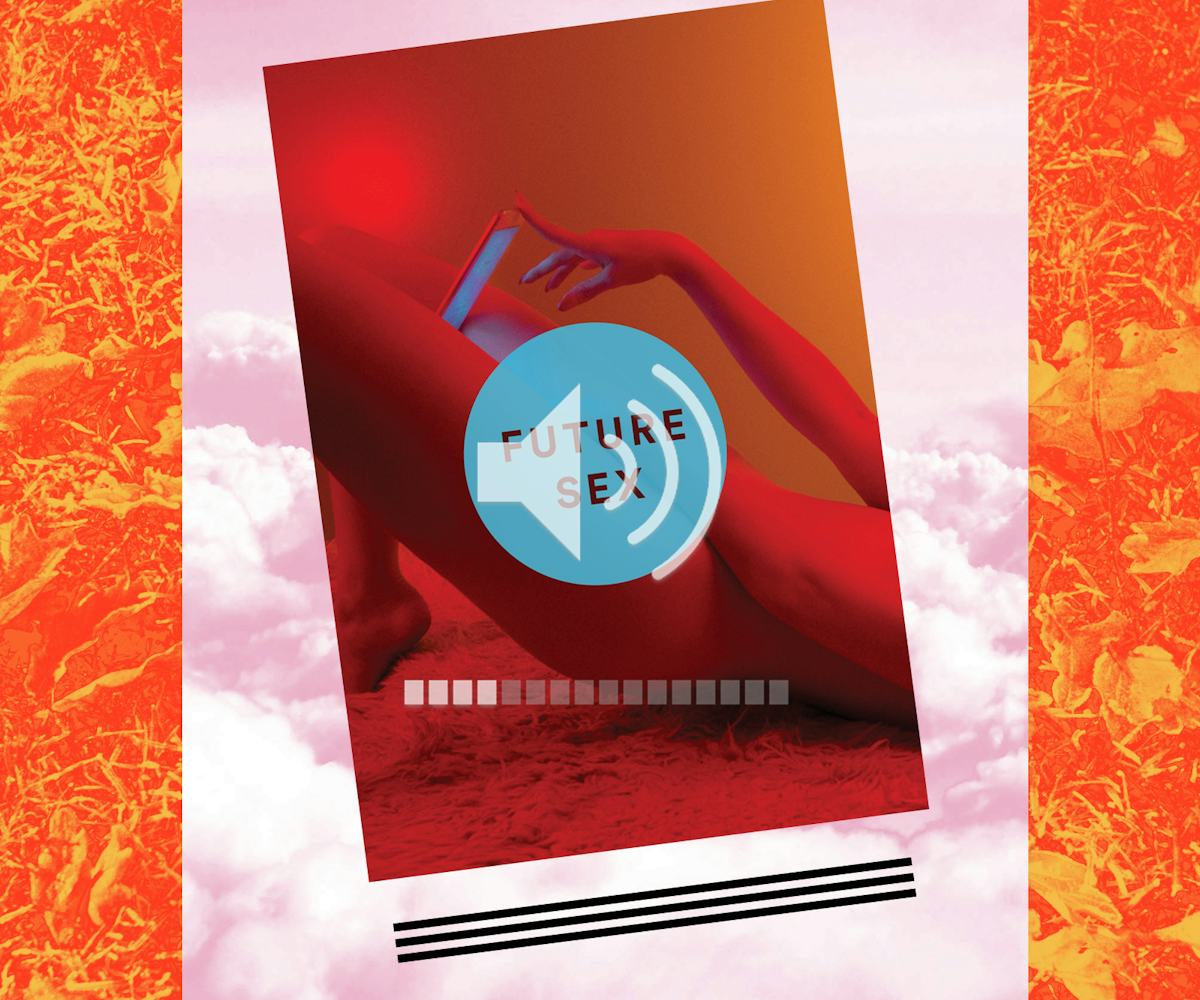 It's Lit: What 12 Authors Listen To When They Write
The soundtracks behind their masterpieces
Writing is hard. Words might appear to flow seamlessly when you're reading them, but getting those words from thought to paper is an arduous task. Some days are easier than others, and some authors are better at it than others. But everyone has a process to help keep them going, to keep concentrating. A part of that process, for many, is music.
Personally, anything with lyrics throws me off. So, instrumental it is. My colleague once told me that hardcore dubstep and hip-hop soundtracks her writing. Curious as to what songs some of our favorite authors rely on to get in the zone, we decided to ask them. Their playlists are unsurprisingly varied and some change depending on the book at hand. For most, music serves as an important step in the multi-layered act of creating.
To go with words from authors like Britt Bennett, Chloe Caldwell, and Colson Whitehead, we compiled some of their recommended songs in a playlist below for your listening pleasure. Who knows, you might find some gems to add to your very own soundtrack—one that could help land you on the bestsellers list one day.  
Brit Bennett
"I don't like to write in complete silence because I get too self-conscious. Writing to music pulls me out of myself a bit. I mostly listen to mellow music while I write because if the music is too lit, it gets distracting. Some go-tos over the past year were Adele's 25, Frank Ocean's Blonde, James Blake's The Colour in Anything, and The Alabama Shakes' Sound and Color."
Chloe Caldwell
"I've spent the last year or so compiling a playlist on Spotify with songs I like. There are almost 1,000 songs on it. The idea was to make a playlist with all of the songs I loved so I wouldn't have to stop writing to decide what to listen to or change a song. Of course I still do those things, but less often."
Colson Whitehead
"I was raised in New York City, so I'm used to working with noise around me: sirens, car alarms, the blood-curdling screams of a neighbor being strangled upstairs. I work to music and have a playlist of over 2,000 songs that I keep on that goes from Funkadelic to Peggy Lee to Whodini to the Misfits. Those guys are good company, and putting on, say, Underworld's 'Pearl's Girl' or Thee Oh Sees's 'Chem-Farmer' at the start of a work day really gets the heart going."
Emily Gould
"The novel I'm working on is set partly in the early '00s, so I have been making a half-hearted attempt to make my listening period-appropriate. Matthew Perpetua makes a good case for 2003 being a great year for pop music. Mostly, though, I listen to Chilly Gonzales' solo piano albums over and over again."
Emily Witt
"Sometimes, when I'm stuck while writing, I like to listen to very writerly music. Often, it's folk music by women singer-songwriters that might have ornate language or tell stories, but is also melodic. I like albums like Joanna Newsom's Ys, Joni Mitchell's Blue, and Buffy Sainte-Marie's It's My Way! I like the wordplay and puns of Brazilian Tropicalia singer Tom Zé.
"Sometimes I'm just trying to get into a very particular, deeply emotional mood so I'll want to hear something very intense, like Bulgarian choir music (as featured in Kate Bush's 'Rocket's Tail') or Arvo Pärt's Estonian minimalism or a techno mix (a friend recently introduced me to Rødhåd).
"When I was in Berlin working on my book and it was winter and permanently dark outside, I kept listening to John Tavener's choral adaptation of William Blake's 'The Lamb,' which I first heard on the soundtrack to The Great Beauty. Also, 'Blues Run the Game' by Jackson C. Frank, which puts me in the saddest mood.
"I feel like I'm always looking for something at the very edge of coherence that gives me a feeling of being outside that helps me write."
Jade Chang
"I don't listen to music at all when I write! At least, I definitely don't listen to music with lyrics—I'll just pay attention to them and forget to write. But I often end up working at this cafe in Koreatown that blasts K-pop videos on a giant screen and that works because I can't understand what they're singing about. Classical music also works—especially complex piano solos."
Jennifer Wright
"Lately I've been writing to the Hamilton soundtrack, specifically the song about how he writes like he's running out of time. Because it's good to feel like I am in a writing race with a long-dead founding father, I guess?"
Kaitlyn Greenidge
"Recently, I've been listening to Noname's Telefone. The music is beautiful and intricate enough to not be distracting. When I want a break from my own words, I start paying attention again to Noname's rhymes, which are so smart and elegant they inspire me to keep working harder."
Michael Cunningham
"I listen to music for about 15 minutes every day before I start writing. Music seems to awaken the oxygen molecules in my study. It agitates the air, after the air has gone to sleep for the night.
"With every novel, I gravitate to a particular kind of music. When I was writing The Hours, I listened to the Brahms Requiem about 100 times. For my most recent novel, The Snow Queen, it was Laurie Anderson, Steve Reich, and John Adams.
"It was unconscious for years. I'm aware of it now, but I still rely on my instincts about what I most want to hear every morning. The rhythms of the music seem to find their way into the prose itself, whether it's the mournful sweep of the requiem or the beautiful strangeness of musicians like Anderson and Reich.
"I'm currently working on a new novel and find myself returning over and over to Patti Smith, Nick Cave, and Nico. I have no idea why. Not yet, anyway."
Nicole Dennis-Benn
"Usually, I write in silence, but there are times when I find it necessary to have music in the background. While writing Here Comes the Sun, which is set in my home country, Jamaica, I had Ken Boothe, Pluto Shervington, Eric Donaldson, Third World, Toots and the Maytals, Bob Marley and the Wailers, Damien 'Junior Gong' Marley, Peter Tosh, Dennis Brown, Sister Nancy, Lady Saw, Nadine Sutherland, Tanya Stephens, Vybz Kartel, Buju Banton's Til Shiloh album, and Ninja Man's Jamaica Town all on repeat—reggae and dancehall artists whose songs have resonated with me. Those songs provided a soundtrack to the themes of struggle and survival on the island explored in my book; their lyrics lamenting the class and economic disparities—love letters written over the span of decades to our country.
"While working on other things, like essays or editing projects, I am drawn to DJ and scholar Lynnee Denise's Podmatic site Wildseed, which plays deep house inspired by the literary works and social activism of James Baldwin, Octavia Butler, Zora Neale Hurston, Nina Simone, Fela Kuti, Toni Morrison, and more. It is obvious that I like music with a message. Music that can help me get through tense periods—either doubt, or grappling with the results of the recent election. There are a lot of things that I write against, so, I like to be inspired by the works of other artists—visual artists, choreographers, dancers, playwrights, actors, photographers, and musicians—who have used their art to incite change."
Tahereh Mafi
"I wear noise-cancelling headphones and listen to rainymood.com and the sounds of a crackling fireplace (found on YouTube) on a loop."
Angela Flournoy
"When I'm writing first drafts I don't like to listen to music at all; I have an idea of the cadence of sentences in my head, and hearing other rhythms throws that off. I do, however, love to revise in coffee shops because I feel productive and better able to cross tasks off a list when I'm surrounded by other people. This means I end up revising to a lot of jazz standards and pop music. I enjoy the jazz, and I can stomach the pop if it isn't too loud. EDM is good for line editing."