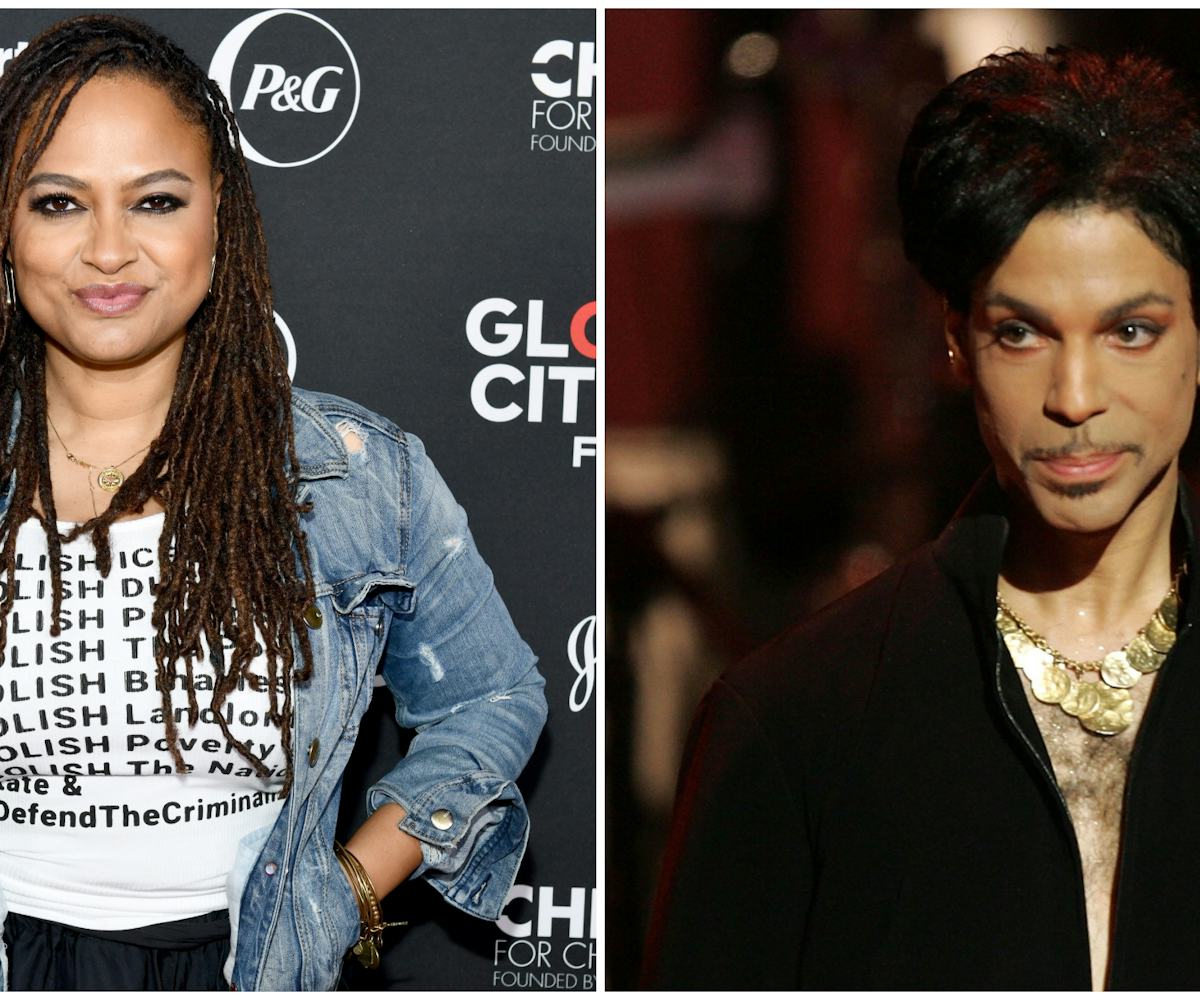 Photos by Noam Galai/Getty Images for Global Citizen and Kevin Winter/Getty Images
Ava DuVernay Is Working On A Prince Documentary
Producer-director Ava DuVernay is working on another project for Netflix. This time, it's a documentary about Prince. Apparently, she has already been working on the project for months.
Reports note that the documentary will cover the late artist's entire life and be told through a multiple-part series. DuVernay has the full support of Prince's estate, which has provided her access to "interviews, archival footage, photos, and archive access," including his unreleased material. And we can bet that the artist would have no qualms about DuVernay's undertaking of the project.According to Deadline, Prince himself reached out to her before his death in 2016 to discuss working together, although it's unknown what kind of project he had in mind. 
In a tweet following the documentary's announcement, DuVernay took to Twitter to voice her excitement for the project. "Prince was a genius and a joy and a jolt to the senses," she said. "He shattered preconceived notions, smashed boundaries, and shared his heart through his music. The only way I know how to make this film is with love. And with great care. I'm honored to do so and grateful for the opportunity entrusted to me by the estate."
As of now, there is no news on when the series will premiere.