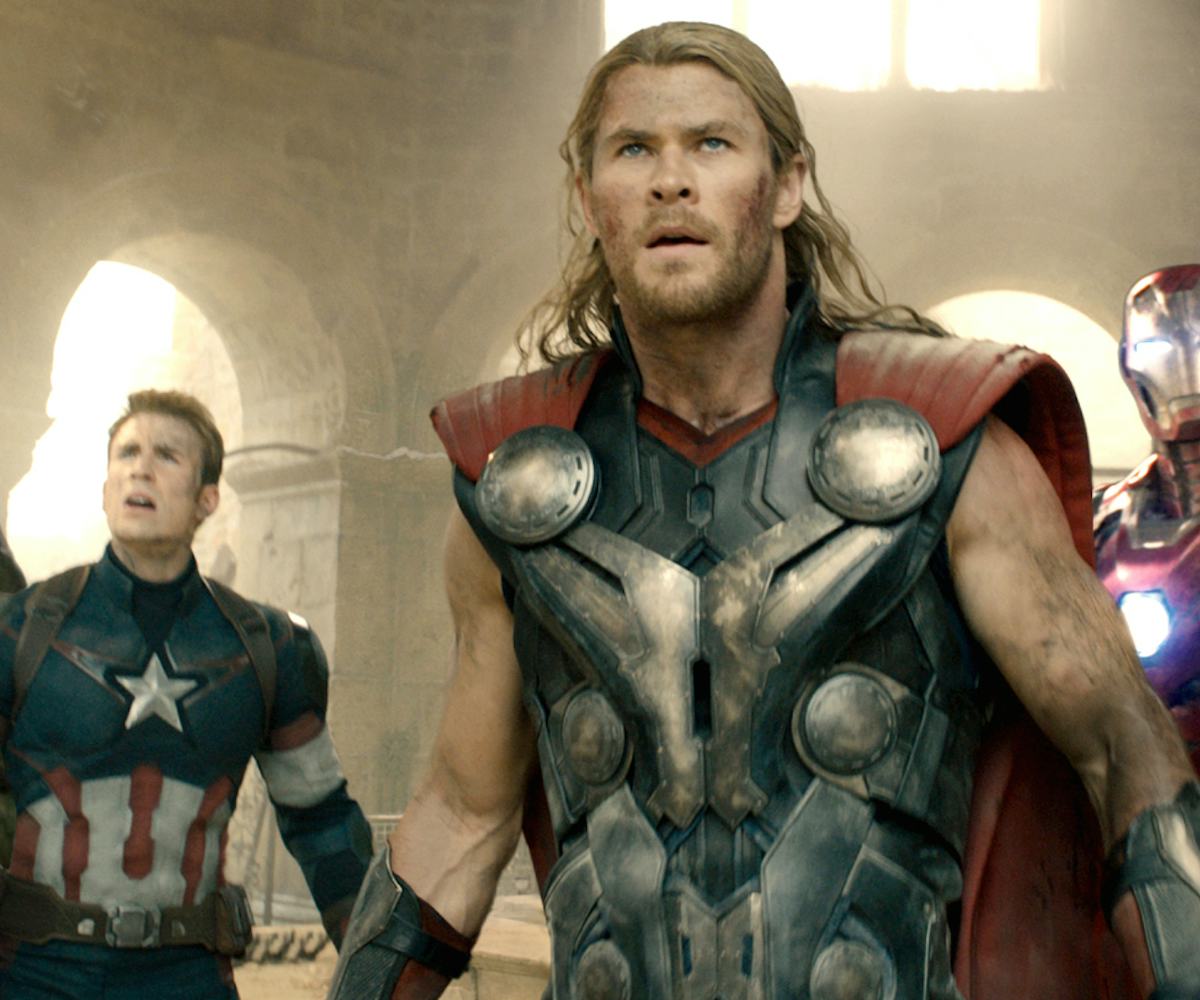 Image courtesy of Marvel Studios/Disney Entertainment
super fails: check out the 'avengers: age of ultron' blooper reel 
To promote the upcoming home-video release of this summer's Avengers: Age of Ultron, Marvel Studios has just gifted us this one-minute compilation of on-screen gaffes featuring some of your favorite heroes.
Now, we're going to go ahead and guess—based on our experience with Marvel releases—that there's actually going to be more mighty, mighty fails offered in the digital and Blu-ray editions of the flick that has already earned $1.4 billion with a capital B dollars. This little jolt of flubs, however, will do us fine as we count down the days to the moment we can have Age of Ultron for our very own.
Avengers: Age of Ultron is available on Blu-ray October 2, but if you're anything like us, you'll be downloading it on iTunes or Amazon next week on September 8.
(via ComingSoon)