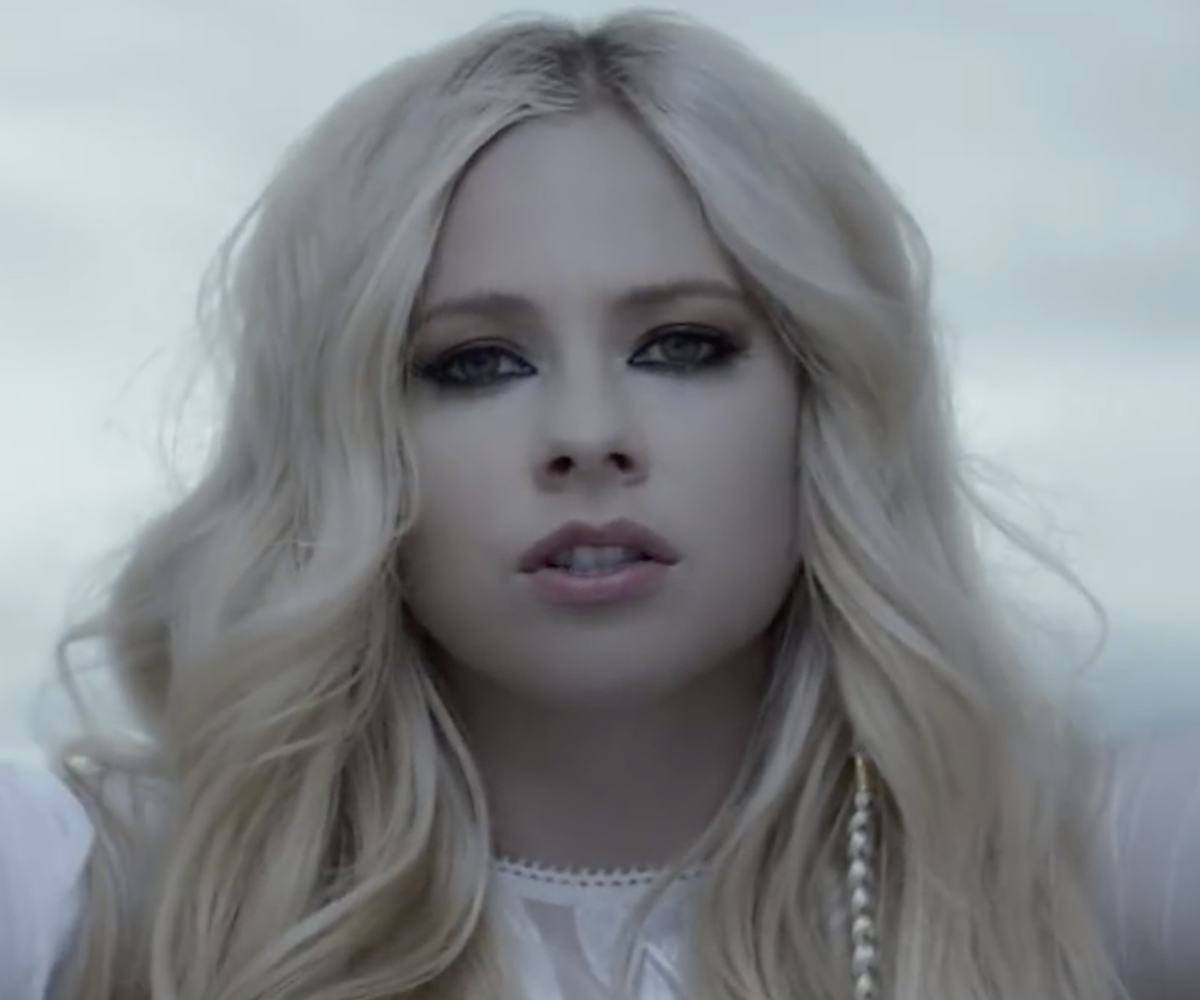 Screenshot via Youtube
Avril Lavigne Is Otherworldly In "Head Above Water" Video
It's the singer's first new release in years
On her 34th birthday, Avril Lavigne gave us a gift: the video for "Head Above Water," the first single off of her forthcoming album. The song, which discusses Lavigne's struggle with Lyme disease, is the singer's first in five years, and the video is her first full visual since 2014's controversial "Hello Kitty."
The video sees Lavigne twirling in a gauzy white gown, surrounded by a scenic landscape courtesy of a seaside cliff, overlooking thrashing water below. "Yeah my life is what I'm fighting for/ Can't part the sea, can't reach the shore/ And my voice becomes the driving force/ I won't let this pull me overboard," she sings.
The end of the video lists information about Lyme disease, as well as resources about treatment and prevention via the Avril Lavigne Foundation. After filming of the video wrapped in August, Lavigne wrote on her Instagram: "I've been planning this video for over two years. I'm so passionate about this record, and my first video that will relay my story."
Watch "Head Above Water," below.