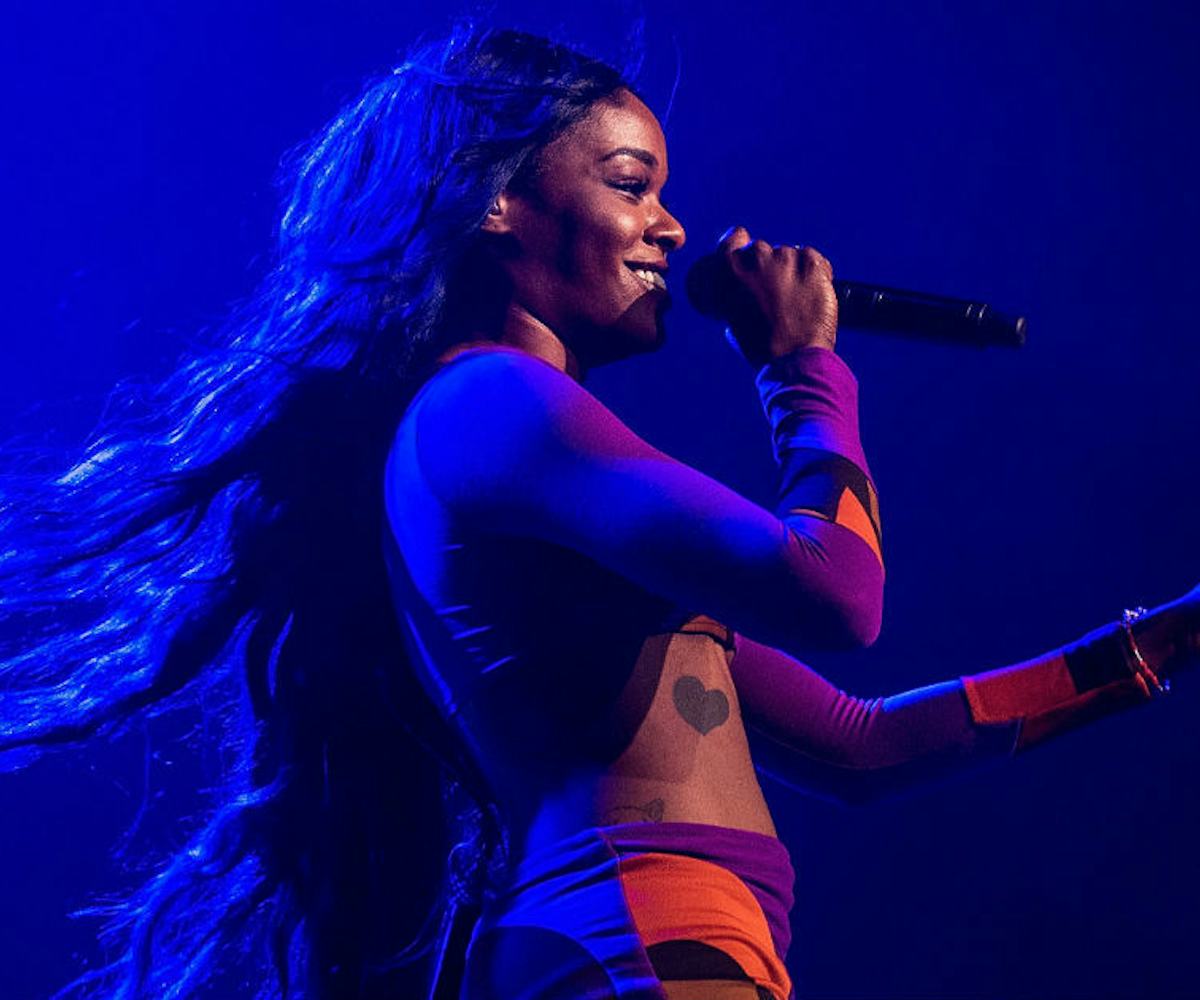 Photo by Cassandra Hannagan/Getty Images.
Azealia Banks Calls Out Lana Del Rey For Criticizing Kanye
And alleges that Kesha was never raped by Dr. Luke
Azealia Banks is at it again.
Last night, Kanye West posted a picture on Instagram of his infamous MAGA hat claiming that it "represents good and America becoming whole again," while also suggesting that we abolish the 13th amendment. In response, Lana Del Rey posted a comment underneath West's picture denouncing his support and comparing the rapper and the president's narcissistic tendencies. When one Twitter user brought the news to Banks' attention (for whatever reason), she was quick to weigh in.
"Wow okay Lana, this would be cute if you were consistent with your outrage and refused to collab with ASAP rocky who has physically assaulted women too," she writes. (Rocky was charged with assault in 2013 for allegedly slapping a fan.) "To me this just looks like the typical White woman taking using a weakened target to 'pretend' to be an ally." She continues to say that a white woman going up against a black male will "result in an immediate victory for the white woman due to societal circumstance," and that she wouldn't dare challenge a black woman. "Don't use Kanye for your own vapid attempts to seem politically aware when there is SO MUCH MORE bootleg witchcraft you could be doing to TRY and take down 45," she writes. "Kanye is not your enemy or THE enemy."
Then, things took an even wilder turn. When one Twitter user pointed out that Banks worked with Dr. Luke in the past—who has been accused by Kesha of rape—she says that singer lied about being sexually assaulted because "she didn't want to fulfill contractual obligations." Banks says that she would never collaborate with a rapist and that she's "tired of being expected to support white womens lies on the basis of being scared to seem like EYE have a character flaw for working with someone who is not a rapist while these white women show no support for black women."
She continues to explain that when she was date-raped a couple of months ago, everyone thought it was a publicity stunt. She also brings up the fact that everyone gave her a hard time when she accused Russell Crowe of spitting on her. "A white woman lies and you automatically believe her but for whatever reason masculinize black women to the point that we MUST be lying when we're MOST VULNERABLE," she writes.
Read her many thoughts and responses, below.