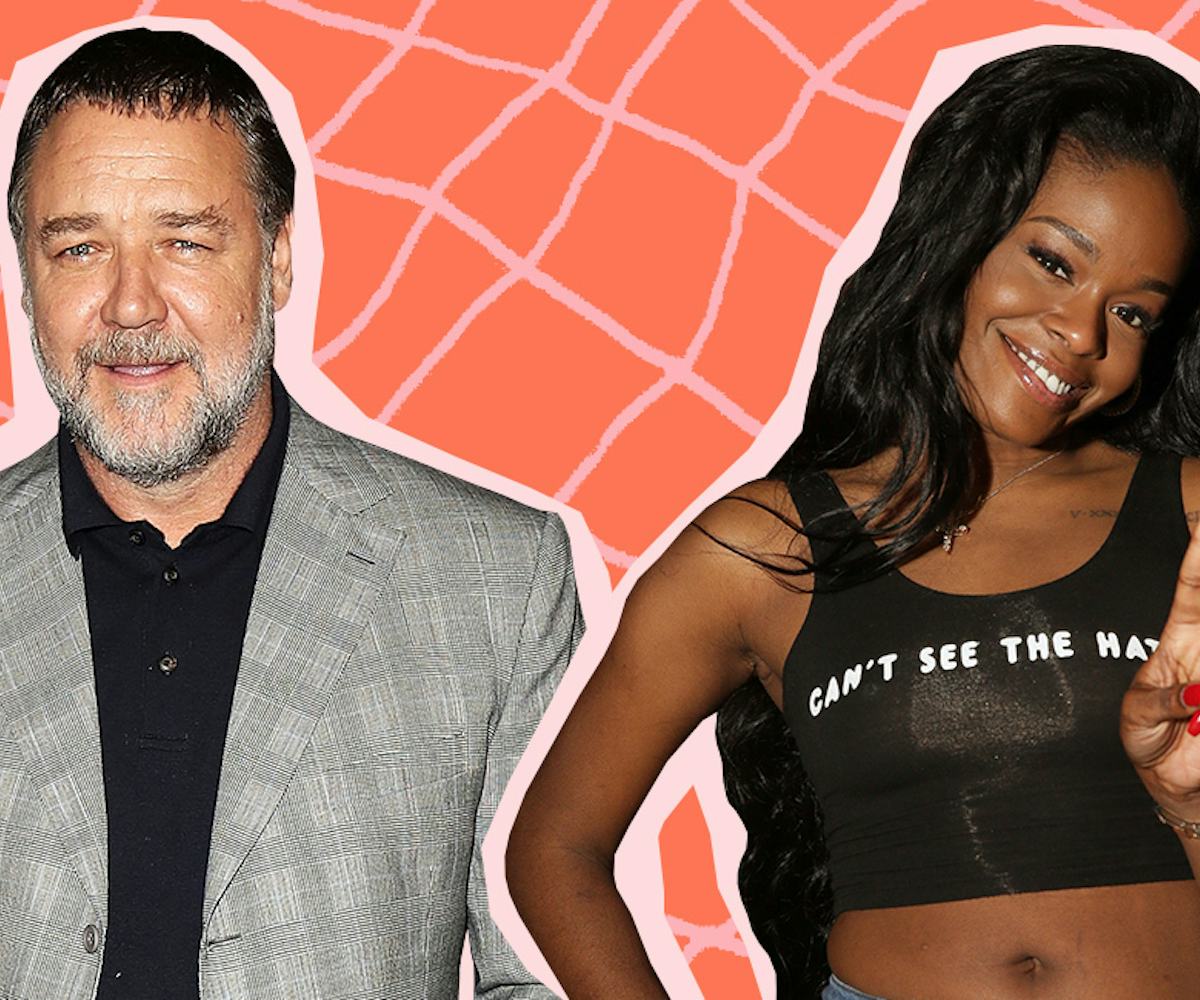 Photos via Getty Images
Azealia Banks Made A Crowdfund To Sue Russell Crowe For Alleged Assault
According to the rapper, the incident happened in 2016
Azealia Banks has set up a GoFundMe to sue Russell Crowe for allegedly assaulting her in 2016.
According to MusicFeeds, Banks posted a series of messages on Instagram yesterday about the launch of the campaign, which has a goal of $100,000. And while the posts are no longer available, the site reports that Banks said it will cost her a lot to sue Crowe, but she wants to get justice for what she sees as a "fucking embarrassing" incident. "That shit make me lose so much time in my career," she said. "We would have been had Fantasea II if this shit didn't stall me and put me in a deep ass fucking depression and shit like that, and I would really like you guys' help."
Banks reiterated these sentiments in a statement on the GoFundMe page, writing, "Russell Crowe spit on me at a party in 2016 and denied it, had a group of people gaslight me causing irreparable damage to my acting career and my reputation as well as loads of emotional damage." She went on to say that "this isn't about a big pay day for me, it's about letting the world know that black women are victims to the same sort of disgusting violence men in Hollywood deal out to women and it's important to send a message that black women also deserve justice and will get justice in these situations."
"Crowe called me a nigger, choked me, and spat on me," she alleged. "If I were a white singer he wouldn't have even thought about laying a finger on me. So many things like this happen in the entertainment industry and it's time that ALL these perpetrators get reprimanded so they STOP this violent behavior!" Banks says that if any money comes from this, it will be donated to ocean cleanup charities. 
Banks previously filed a battery report against Crowe. However, the District Attorney declined to prosecute the actor.
The alleged incident in question happened in October 2016 after Crowe invited RZA to a dinner party at his Beverly Hills hotel. According to TMZ, RZA was accompanied by Banks to the party where she allegedly began threatening Crowe and another guest and was ready to throw her glass. Crowe at that point allegedly grabbed her and carried her out the room. However, Banks says that the altercation went down in a much different way and that Crowe choked and spit on her. Banks also said Crowe called her the N-word. Though RZA initially denied Banks' assertion that Crowe spat on her, a year later he did admit that it happened.