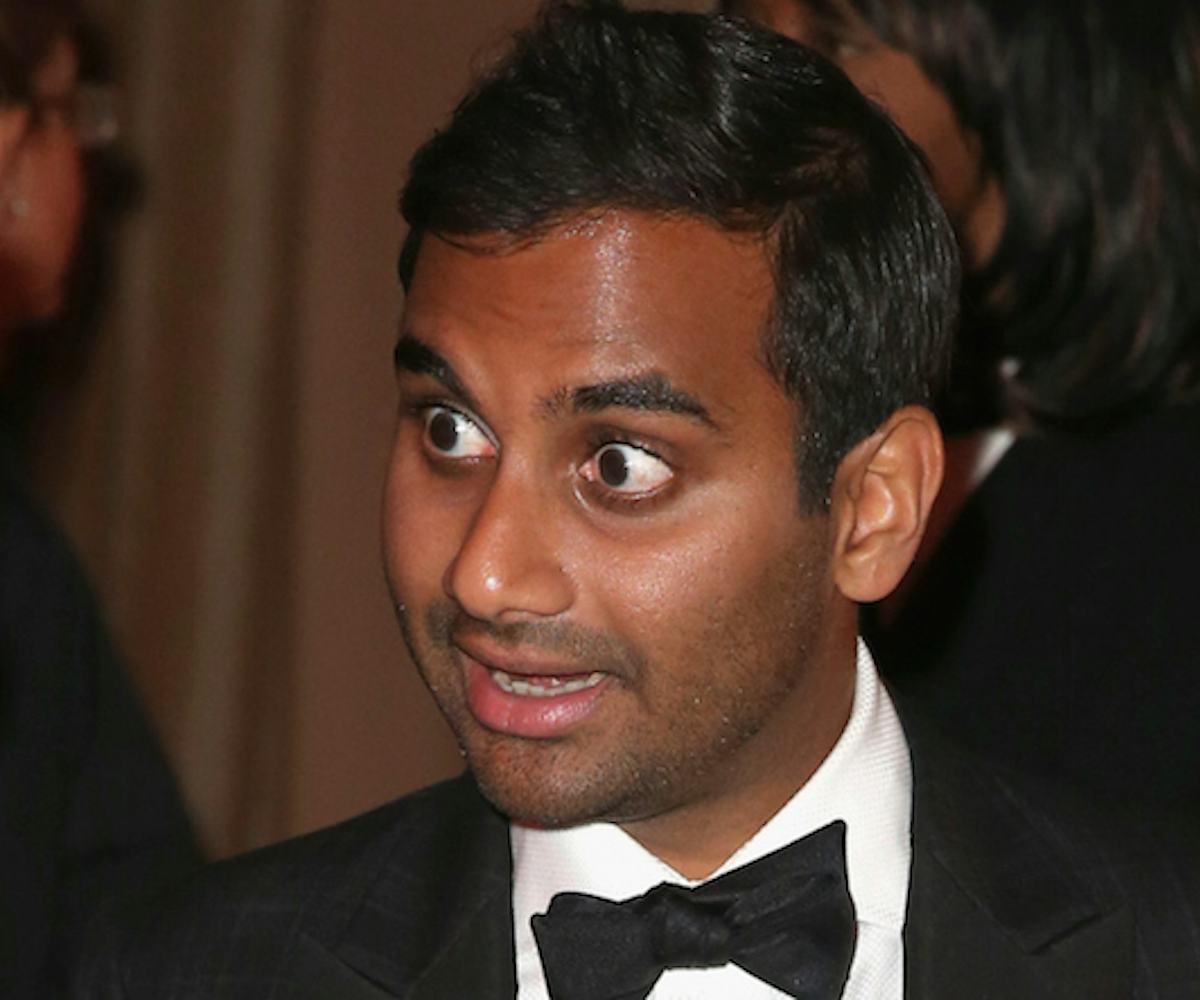 Photo by Joe Scarnici/Getty Images.
Aziz Ansari Wins for the Funniest Golden Globes Moment
Aziz Ansari may not have actually taken home any shiny statuettes from last night's 2016 Golden Globes, but he did have at least one big win—the funniest moment of the night. In an evening of awkward Gaga-hinged moments, it was a quick, wordless, cutaway gag featuring the Master of None star that clinched it for us.
As the names of the nominees for Best Actor in a Television Comedy Award were being read, the camera found Ansari perusing a self-help tome titled Losing To Jeffery Tambor With Dignity—a not-at-all-real book you can't buy on Amazon right now. It was pure gold.
Turns out Ansari didn't need to bother with prepping himself for a loss to the Transparent star and odds-on favorite for the award. Gael García Bernal of Amazon's other oddball (though certainly less well-known) comedy, Mozart In The Jungle, pulled an upset and snagged the award. Alas, Ansari did not appear to have time to download a quick Kindle-published edition of The 10 Habits Of Highly Effective People Who Have Lost To Gael García Bernal.