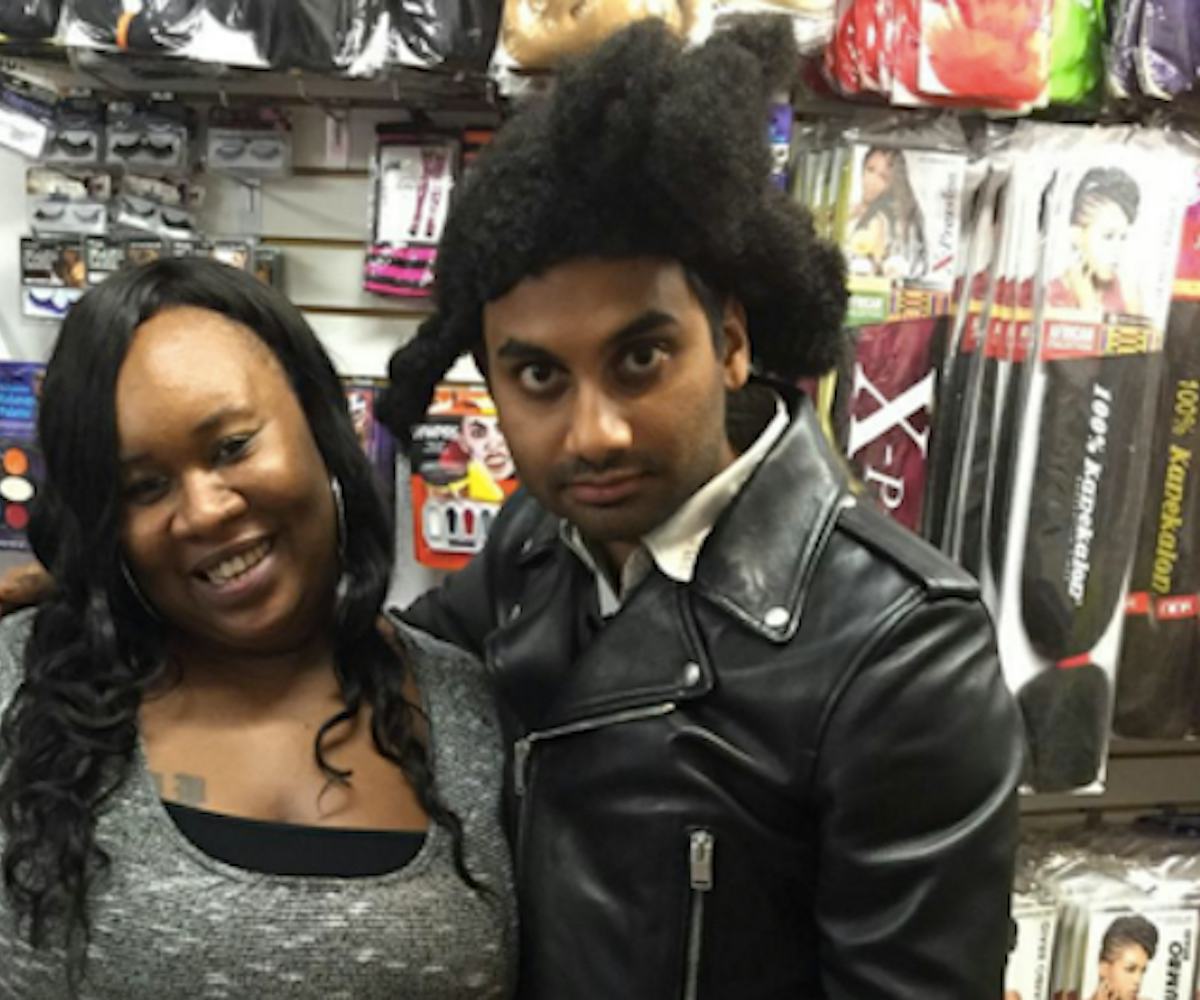 Image via Aziz Ansari/Instagram
Aziz Ansari Dresses And Lip-Syncs As The Weeknd, Kills Halloween
aziz only calls you when it's half…past…five
Thank the Great Pumpkin for this. Aziz Ansari—comic, actor, baller extraordinaire—mounted up for Halloween dressed as The Weeknd, and, as you can see, it's dead on and pretty damn funny. The hair, the stare—solid gold.
Oh, was that photo above not enough for you? Well, greedypants, here's Ansari doing a Dubsmash to "The Hills". So raw, so real, so emotional:
Are you turned on? You're turned on.
By the way, the debut of Ansari's Netflix show, Master of None, is this Friday. Looks like you'll be spending the weekend with him, too.
(via Pitchfork)