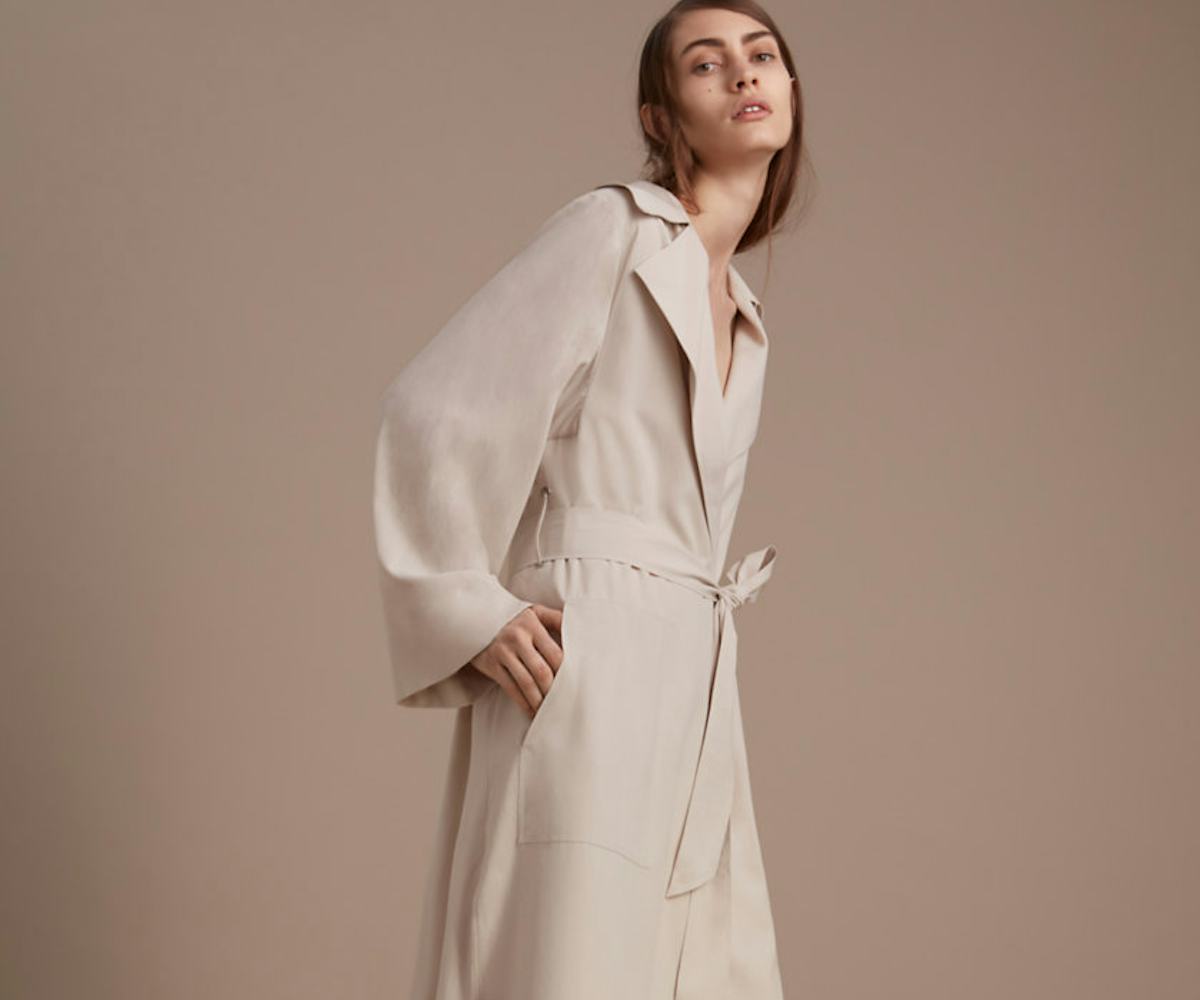 Aritzia Is Showing Us The New Way To Dress For Summer
Just as Meryl Streep's character in The Devil Wears Prada so astutely pointed out, it's easy to fall into sartorial patterns season and season again. While not quite florals, although those are aplenty as well, typical summer style consists of the same mundane flowy blouse, cutoff shorts, and sundress rotations. With new silhouettes, fabrics, and color stories, the new 1-01 Babaton summer collection offers a welcome deviation from the norm.
The utilitarian and Japanese-inspired collection showcases clean lines and lean silhouettes. It all works out to create a structured look that's still airy enough for high temperatures. With satin-backed crepe duster coats, an Italian stretch knit variation on the tube top, cotton and silk poplin blouses and dresses, wide-leg pants and shorts, and chunky yarn sweaters, each piece can be layered atop one another or stand alone.
It offers a totally different palette from the normal summer brights too. With an emphasis on typical "winter" hues like black, white, and navy, the collection also showcases red as a major color for the season.
The line retails from $95 to $495. Select items are available now, and the entire collection will be available for sale at Aritzia and Aritzia.com in the coming weeks.
1-01 Babaton Summer '16
1-01 Babaton Summer '16
1-01 Babaton Summer '16
1-01 Babaton Summer '16
1-01 Babaton Summer '16
1-01 Babaton Summer '16
1-01 Babaton Summer '16
1-01 Babaton Summer '16
1-01 Babaton Summer '16
1-01 Babaton Summer '16
1-01 Babaton Summer '16
1-01 Babaton Summer '16
1-01 Babaton Summer '16
1-01 Babaton Summer '16
1-01 Babaton Summer '16