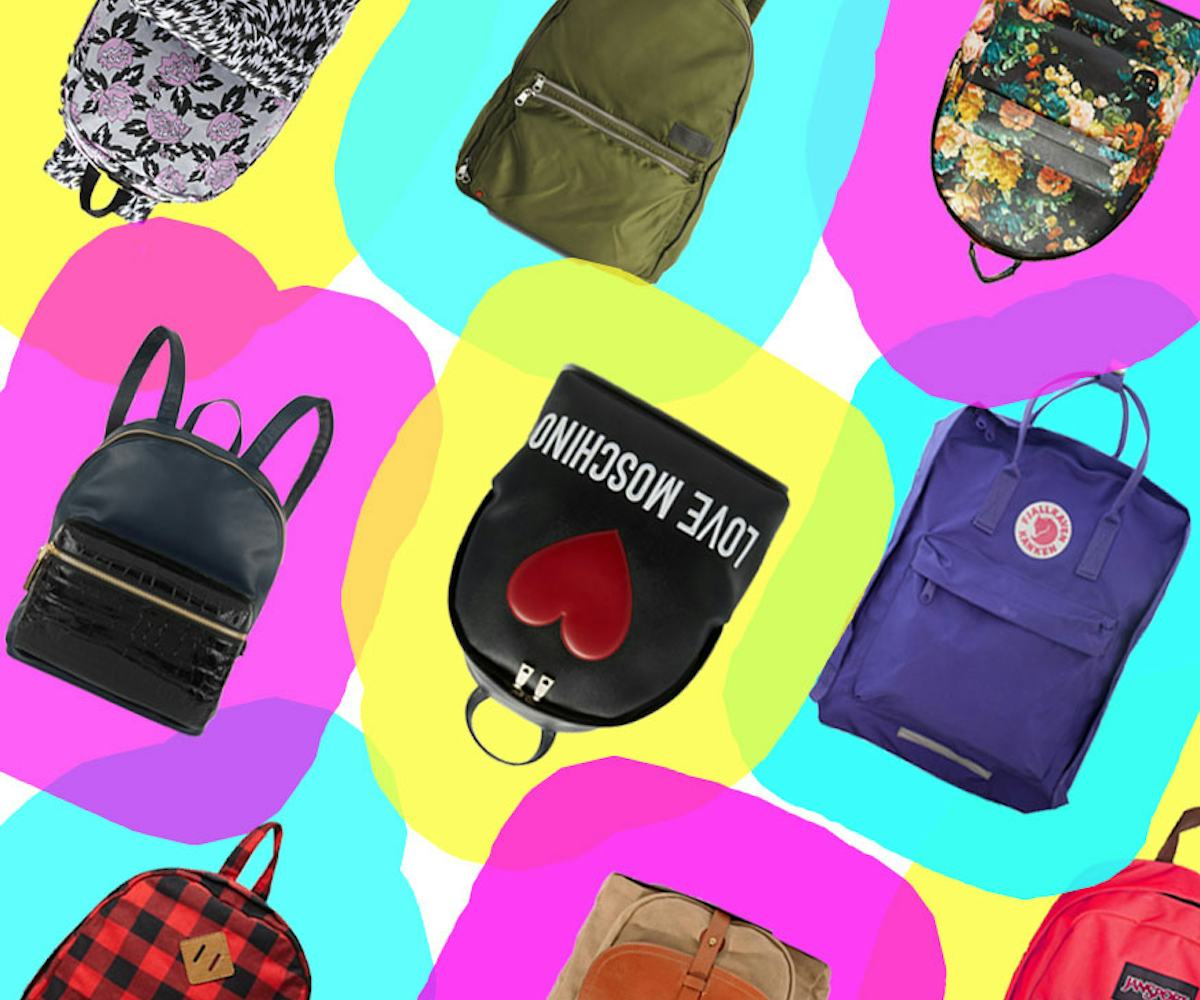 Illustration by Sariel Friedman
The best back-to-school backpacks
make a statement with these.
With the words "class," "homework," and "school" lingering around in your heads, we thought we'd at least make those words feel a little better with some back-to-school shopping. First on the list? A backpack, of course—something cute to carry all those heavy, horrible textbooks in. Whether you're rocking a uniform or whatever you want, a backpack is a staple for your wardrobe at school (and home!), and we think it's is the perfect accessory to express your personal style. Look for backpacks with great prints and textures, like leather, patches, or even denim! Happy shopping.
JanSport, Right Pack Backpack, $58, available at Urban Outfitters.
Love Moschino, Backpack, $292.01, available at ASOS.
State Bags, The Lorimer Backpack, $80, available at NYLONshop.
Nasty Gal x Nila Anthony, Patched-Up Denim Backpack, $55, available at Nasty Gal.
Madewell, The Transport Rucksack in Waxed Canvas, $98, available at Madewell.
Mi-Pac, Backpack in Bloom Floral Print, $71.64, available at ASOS.
Fjallraven, Kanken Big, $110, available at Fjallraven.
Baggu, Backpack, $38, available at Baggu.
Herschel Supply Co., Dawson Backpack, $119, available at Herschel Supply.
Forever 21, Classic Plaid Backpack, $24.90, available at Forever 21.
Elizabeth and James, Cynnie Leather Backpack, $645, available at Net-A-Porter.
Vans x Eley Kishimoto, Backpack, $42, available at Vans.