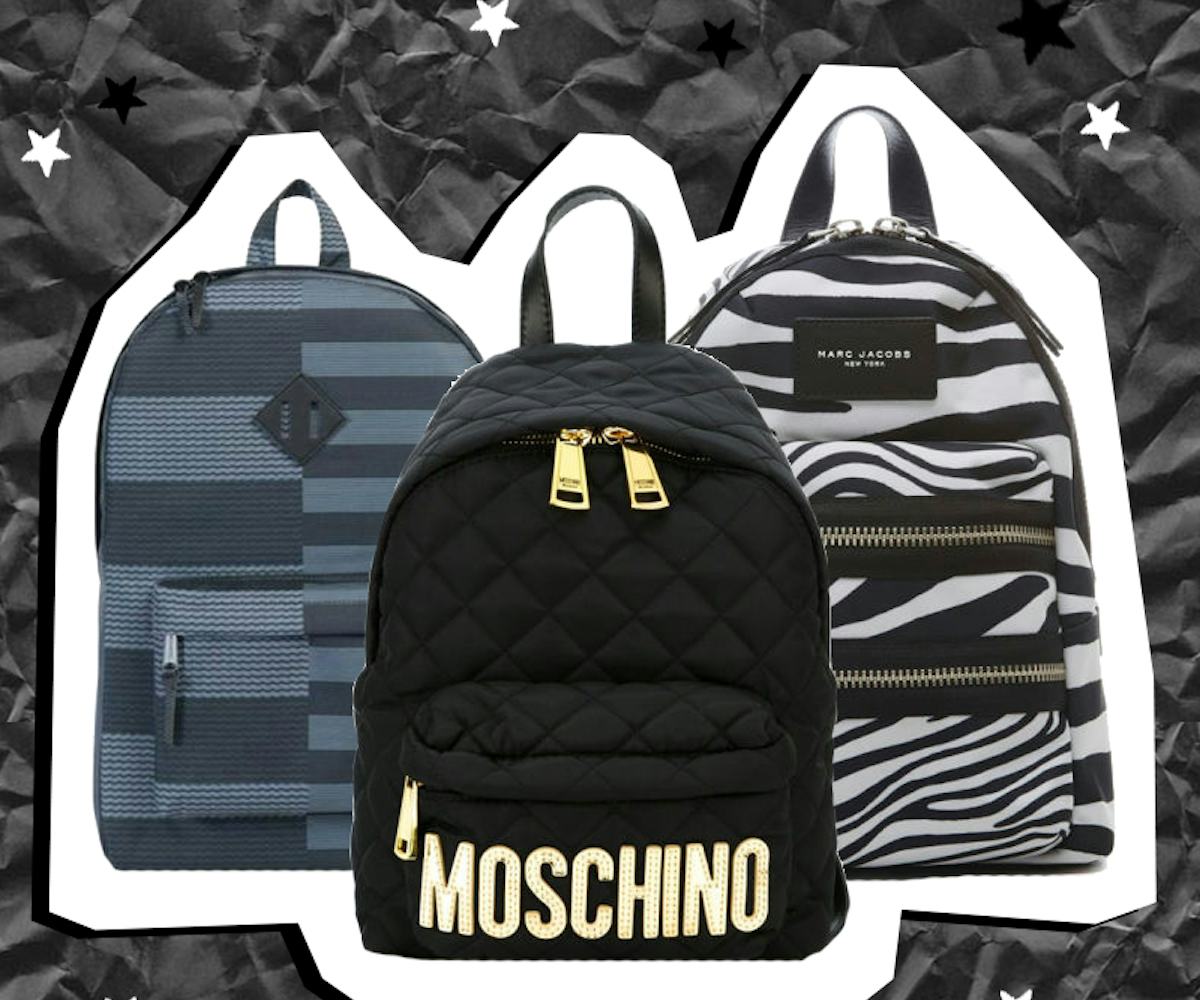 21 Backpacks To Make Your First Day Of Class A Breeze
The most important back-to-school accessory
The first day of school is quickly approaching, and we bet you're already starting to plan your day one look.
While we typically spend an absurd amount of time planning our outfits for the big day in advance, what we need to keep in mind is that our accessories are just as important. And no, we're not just talking shoes.
The backpack is here to get you through your first day of school, and the long months ahead as homework, projects, and textbook weight continue to pile on. It's crucial to make sure your school bag can carry all your day-to-day necessities, as well as all of those physically taxing school supplies. Carrying a ton of textbooks can be brutal, so it's really all about that back support. 
With that in mind, we rounded up fall's cutest and most functional back-to-school offerings so you can start off your first day in style. From simpler, minimalist styles to full on eye-catching designs—we're talking unicorn-esque rainbow metallics and patch-happy quilted satin—we picked 21 bags sure to make your first day a breeze. 
Click through the gallery below to check 'em out.
Festy Besty, Have A Nice Trip Backpack, $58, available at NYLONshop.
Fjallraven, Kanken Classic Backpack, $75, available at Fjallraven.
Moschino, Quilted Backpack, $550, available at Farfetch.
Rebecca Minkoff, Bryn Backpack, $148, available at Rebecca Minkoff.
Herschel, Heritage Backpack, $59.99, available at Herschel.
Everlane, The Modern Zip Backpack, $68, available at Everlane.
Shalex, Red Velvet Backpack, $45, available at NYLONshop.
River Island, Khaki Badge Patch Backpack, $64, available at River Island.
Circus by Sam Edelman, Billy Backpack, $69, available at Circus by Sam Edelman.
Chiara Ferragni, Flirting Backpack, $430, available at Chiara Ferragni.
Baggu, Backpack, $15, available at Baggu.
Adidas, Inked Roll-Up Bag, $75, available at Adidas.
ASOS, Soft Leather And Suede Croc Embossed Backpack, $89, available at ASOS.
Marc Jacobs, Zebra Printed Biker Backpack, $225, available at Marc Jacobs.
STATE bags, Kent Williamsburg Bag, $75, available at STATE bags.
Topshop, Colour Block Backpack, $55, available at Topshop.
Silence + Noise, Sloane Simple Backpack, $54, available at Urban Outfitters.
Kestrel, Line Wire Backpack, $198, available at Kestrel.
Ted Baker, 'Encyclopedia' Textile Drawstring Backpack, $149, available at Nordstrom.
Zara, Backback With Foldover Flap, $29.90, available at Zara.
The Daily Edited, Black Structured Backpack, $309.95, available at The Daily Edited.