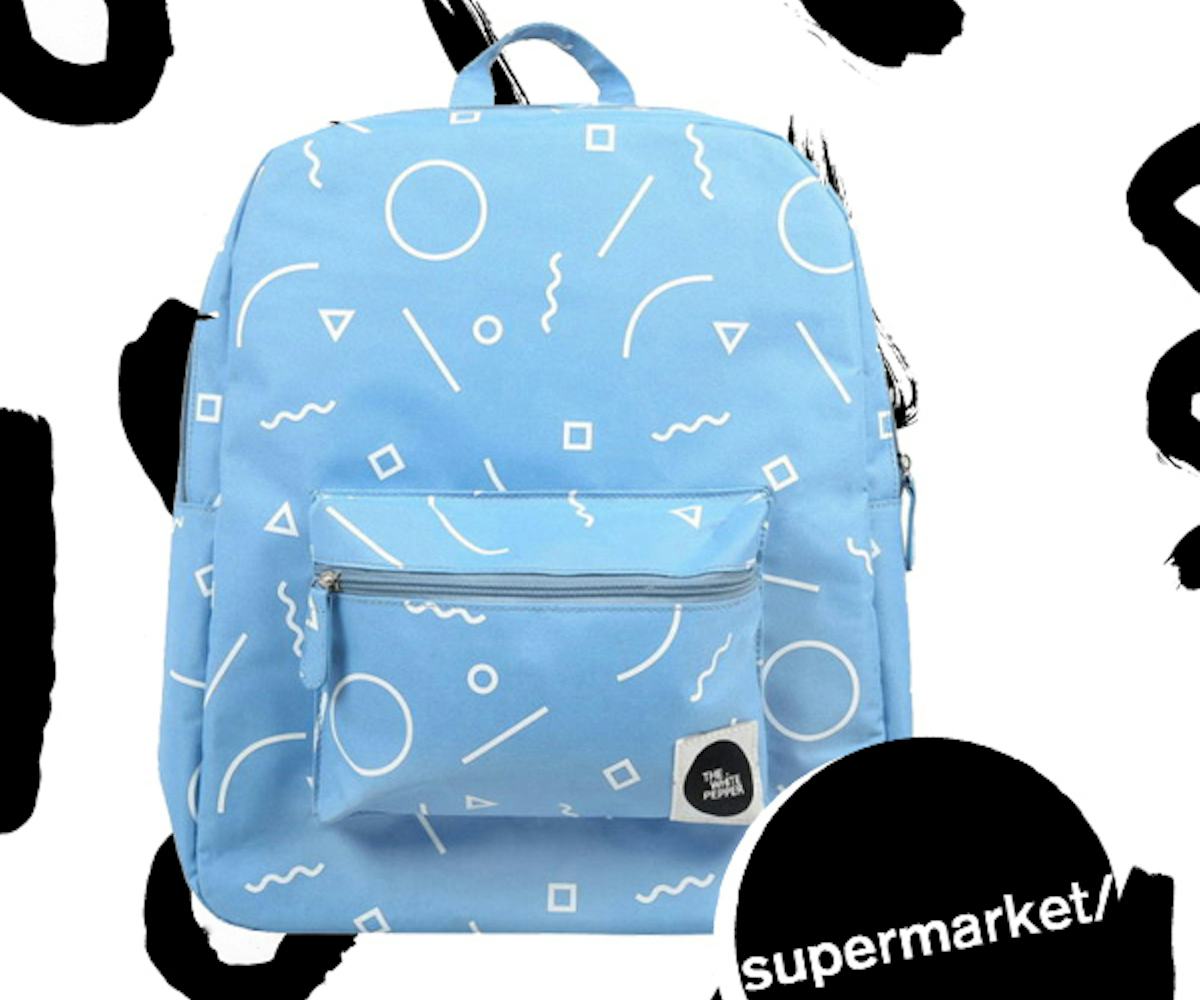 10 Backpacks That Won't Make You Feel Like You're A Student
No more balancing of phones, bags, and coffee
Sometimes there are days when you have to carry a lot, and a small bag just won't cut it. Add on top of the usual must-carry suspects a few extras, and a cup of coffee, smartphone, and an umbrella (during those forsaken spring shower mornings), and your morning balancing act just got a whole lot trickier. It's those times when a backpack comes in handy. Worried about looking younger when carrying a book bag? Gone are the days when the only backpacks around screamed high school or college. Since the resurgence of the trend, many designers have jumped on the bandwagon of the back-to-school style and introduced us to new, grown-up versions of the academic accessory. Now, there are endless options that will keep your outfit game on point without making it look like you strayed too far from campus.
Shopping for a backpack can be tricky depending on the fabric you want. If you go for a canvas style, pick a different shape and closure so it doesn't feel like the JanSport one you drew all over in homeroom. If you want more structure, we suggest looking into a leather backpack—go for a brighter color for a standout pop or something classic that will stand the test of time. Once you fully embrace the look, we guarantee that you'll end up grabbing your backpack over your crossbody nine times out of ten. Below are 10 of our favorite picks.
Lotuff, Leather Zipper Backpack, $1,100, available at Lotuff.
ECCO, Sculptured Backpack, $310, available at Ecco.
Baggu, Backpack Night Moutain, $19, available at Baggu.
Want Les Essentiels, Mini Piper Backpack, $675, available at Want Les Essentiels.
Kipling, Ellaria Metallic Smal Drawstring Backpack, $114, available at Kipling.
Kara, Backpack, $495, available at Need Supply Co.
Forever 21, The Whitepepper Graphic Print Canvas Backpack, $75, available at Forever 21.
Lazy Oaf, Pastel Panel Rucksack, $45, available at Lazy Oaf.
Unif, Cass Backpack, $92, available at Unif.
Echo Club House, Mini White Vinyl Backpack, $42, available at NYLON Shop.