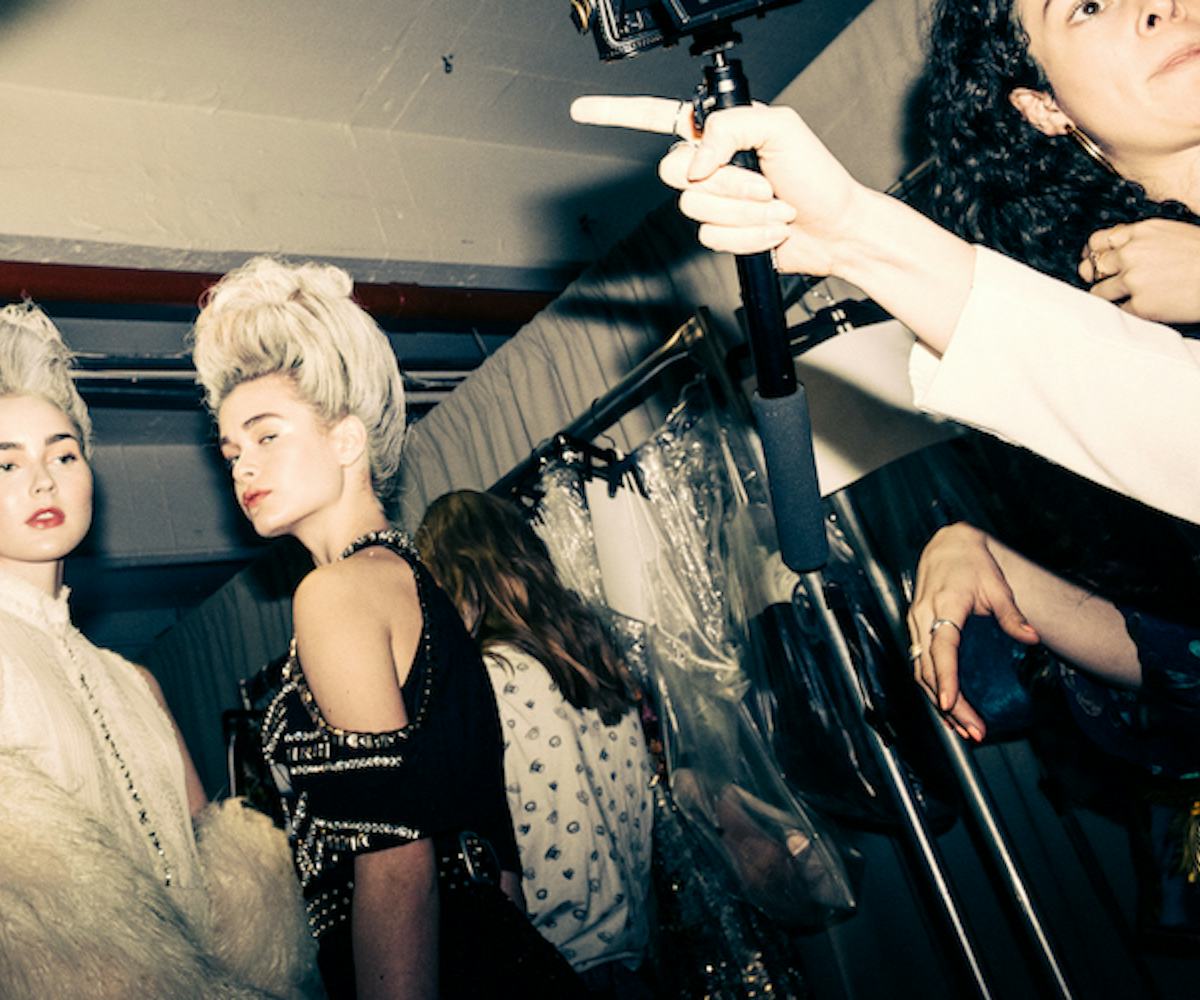 Photo by Andrew Blumenthal
Our Favorite Backstage Moments From NYFW
A behind-the-scenes look at this season's shows
New York Fashion Week came to a close on Wednesday, and what a wild week it was. While the rest of the fashion world already moved on to London, with Milan and Paris following soon after, we thought it was only right to reflect back on the seven days of shows here in our very own New York.
Even if you weren't attending the shows yourself, chances are you got a pretty good look at what's to come later this year, all thanks to social media. However, what most don't get to see—even the front row attendees—is the craziness that happens backstage moments before a show begins. (Mostly because even we, beauty editors, get kicked out before we can capture a good snap.)
There's the hustle and bustle and sometimes panic, but there's also the excitement of seeing a final look come together—the hair, the makeup, the nails, and the clothes. And, of course, a fair share of models goofing off.
We sent photographer Andrew Blumenthal backstage to some of NYFW's coolest shows to capture everyone in their element, giving us an exclusive look at what happens right before the runway lights turn on. Check it out, below.
The fun backstage at Collina Strada.
Just a quick selfie before the show begins at Juicy Couture.
Pastel lips backstage at Juicy Couture.
A quick touchup before showtime.
This sequin hoodie, though!
Juicy Couture's first runway show was a sequined dream.
Having a quick spa sesh backstage at Linder.
A group selfie moment at PRISCAVera.
Grungy glamour (and Twiggy lashes) backstage at PRISCAVera.
Two-toned eyes and gold-accented nails backstage at Christian Siriano.
Killing time before the Derek Lam show.
Gigi Hadid backstage at Anna Sui.
This mod eye look created by Pat McGrath is absolute magic.
Bella!
We'll be covering our lids in black glitter going forward, thanks to Alice + Olivia.
A rococo moment at Alice + Olivia.
First looks time at Alice + Olivia.
This fall, we'll wear allover sequins.
Punk but make it business casual.
Mile-high hair at Naeem Khan obviously calls for an Instagram story.
Making a case for green backstage at Naeem Khan.
The beauty look at Naeem Khan was seriously otherworldly.