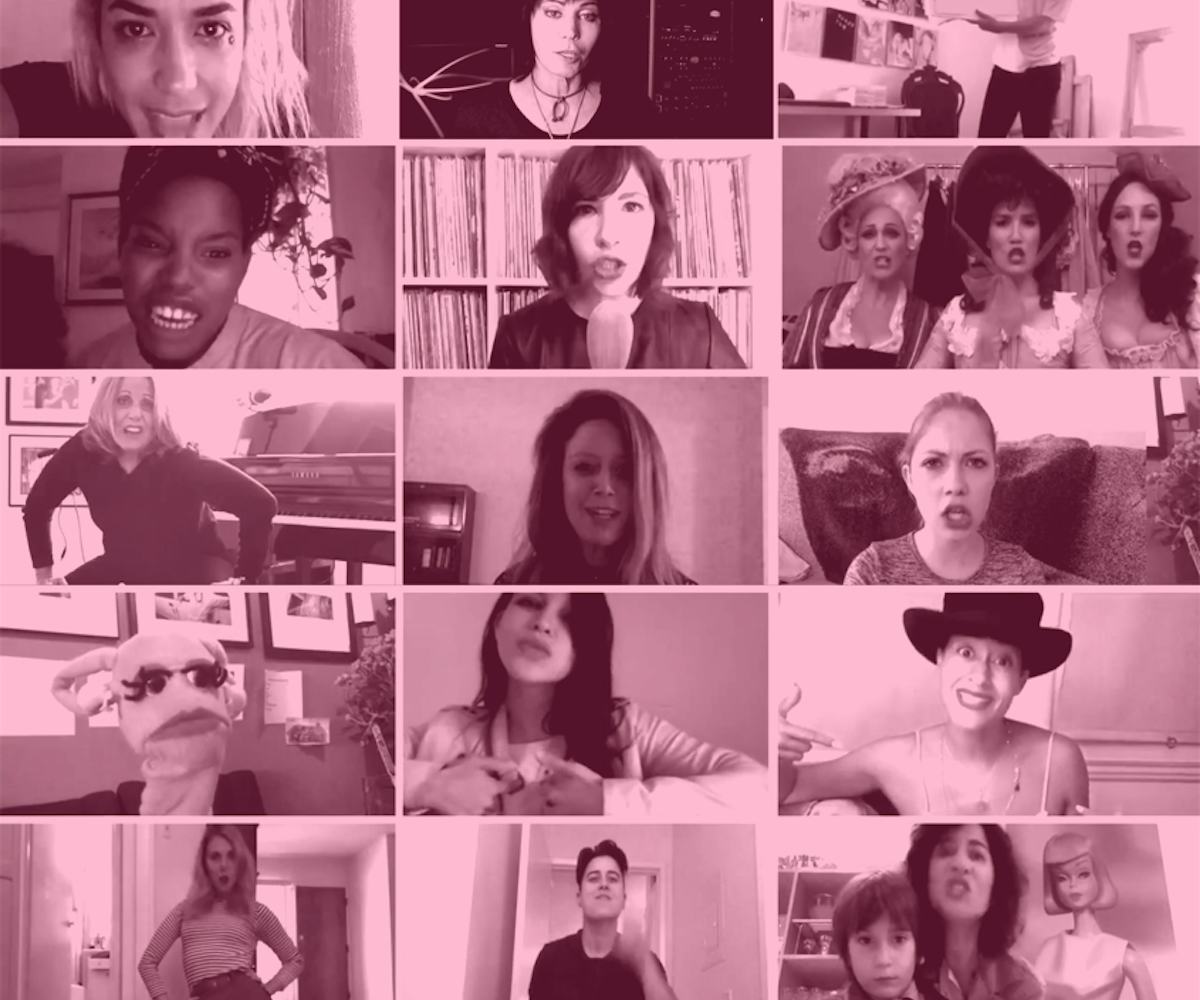 our favorite gals star in the most rocking psa ever
In exactly one week, the entire U.S. legislative system could be altered in the midterm elections. If conservatives gain control of the Senate, laws could be passed that will take away the Environmental Protection Agency's power, women's reproductive rights, and Equal Pay and Compensation, which requires men and women to be given "equal pay for equal work." That's why it's so important that you get out to the polls and vote for the candidates that best represent your beliefs and ideals.
So Joan Jett recruited over 80 of her friends—including Alexa Chung, Carrie Brownstein, Sia, Jemima Kirke, and Arden Wohl—and asked them to take part in a PSA. Watch below as your favorite feminist icons dance along to "Bad Reputation" and point out jaw-dropping facts like "In 2013, there were more laws passed to limit women's reproductive rights than the entire previous decades" and "100% of Senate Republicans voted against The Paycheck Fairness Act," learn more about the candidates here, and please, please, please get to the polls. 
Related Articles:
Lena Dunham, Lil Jon + Fred Armisen Are Rocking The Vote