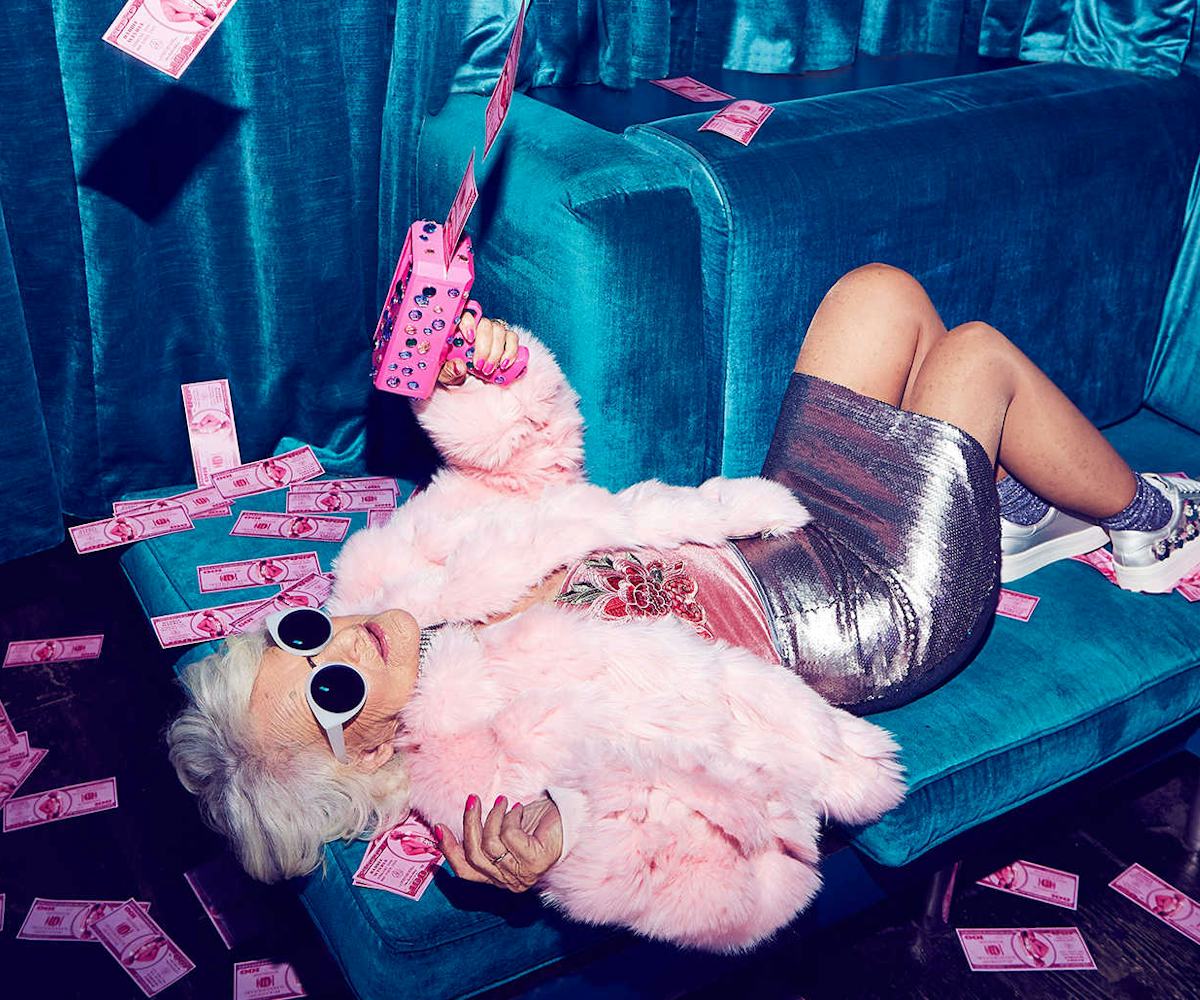 88-Year-Old Baddie Winkle Is Teaming Up With Missguided
"I wear clothes that make me feel like a badass"
You probably know Baddie Winkle through her eccentric Instagram page and her equally eccentric style. Now, the 88-year-old is bringing her flair to a new project with clothing brand Missguided.
Winkle is joining former stars Pamela Anderson and Amber Rose, both of who fall in line with Missguided's bold, DGAF approach. "The campaign's anti-commercial approach shows the diverse and unique positioning of the brand," a statement reads. "Who says you can't slay at any age? Be you and be proud." 
As they outline, Winkle's been slaying since 1928 and shows zero signs of stopping anytime soon. Watch the campaign teaser video, below, where she makes it rain with pink money, slaps models on the rear with her cane, and has a generally good time. You can also sign up to "get on the naughty list," aka find out what's in store here (an actual clothing line, perhaps?).
Watch your inbox like a hawk come November 18. Things are going to get wild.