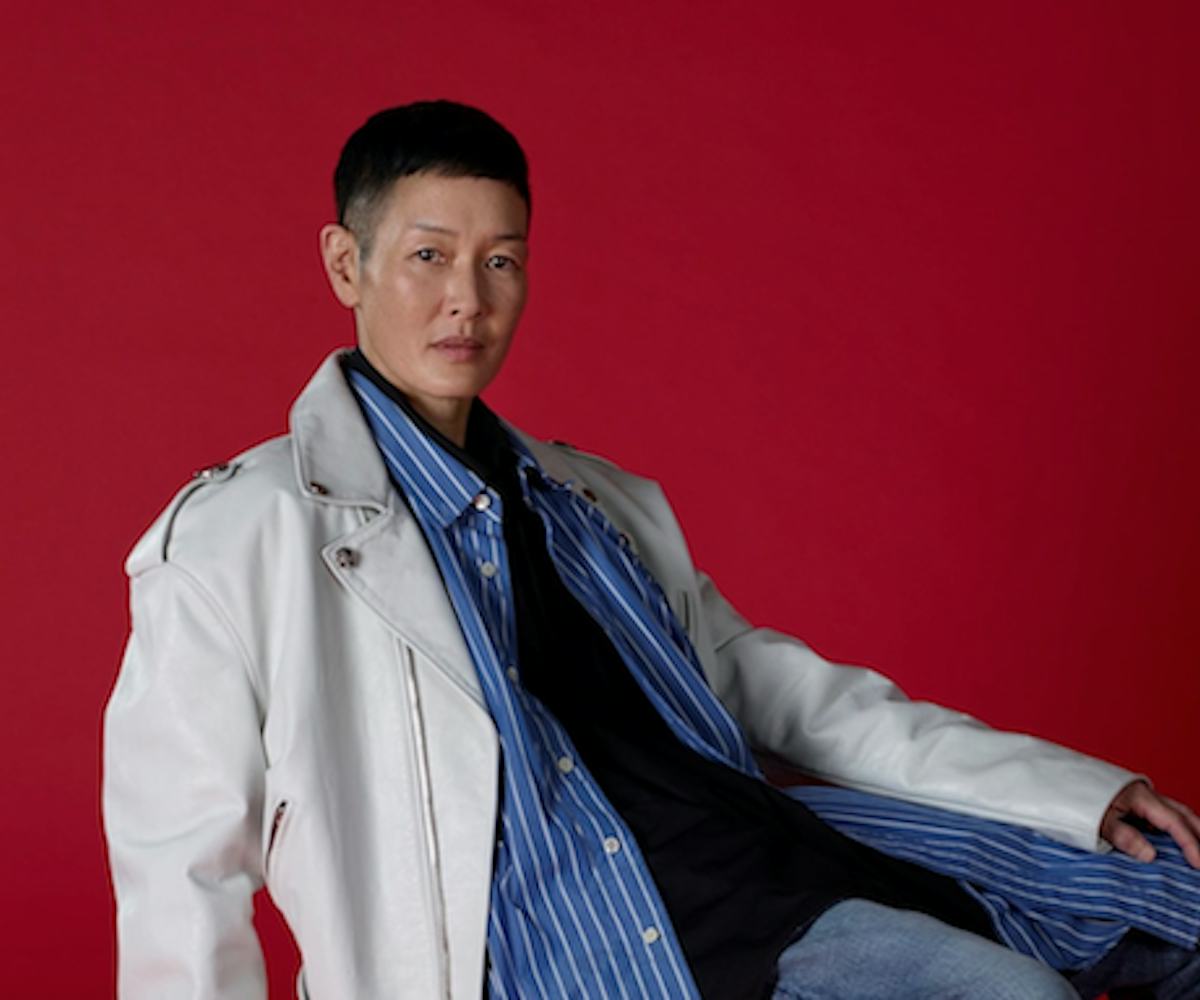 Photo courtesy of Balenciaga
This Iconic Photographer Shot Balenciaga's Latest Photo Series
Balenciaga's social media accounts can double as virtual fine art museums.
As pointed out by Dazed, the brand taps creatives from around the globe to capture their collections and uses its Instagram and Twitter accounts to show the works. The latest contributor is Catherine Opie, an iconic photographer famous for her portraiture of individuals from the LGBTQ+ community and various other subcultures.
In her campaign for Balenciaga, Opie photographed musician Shannon Funchess, as well as models Caroline Schechtner and Jenny Shimizu. The three were styled by Lotta Volkova in Balenciaga's Autumn 2018 collection, and pose in chairs which Opie often uses for her portraits. Opie has previously shot Shimizu, a model who became famous in the '90s for walking in shows for iconic fashion houses like Prada and Jean Paul Gaultier while being openly gay. 
Opie's most famous works capture the gay and lesbian communities, as well as the San Francisco S&M scene and the surfer subculture in California. Much of her work aimed to normalize the LGBTQ+ community by showing queer couples in their homes (in a collection aptly named "Domestic") and by depicting herself, a lesbian, breastfeeding. 
The portraits she shot for Balenciaga were just for social media, but they're so gorgeous that we're hoping they lead to an entire campaign shot by the photographer. Check out the photos, below.