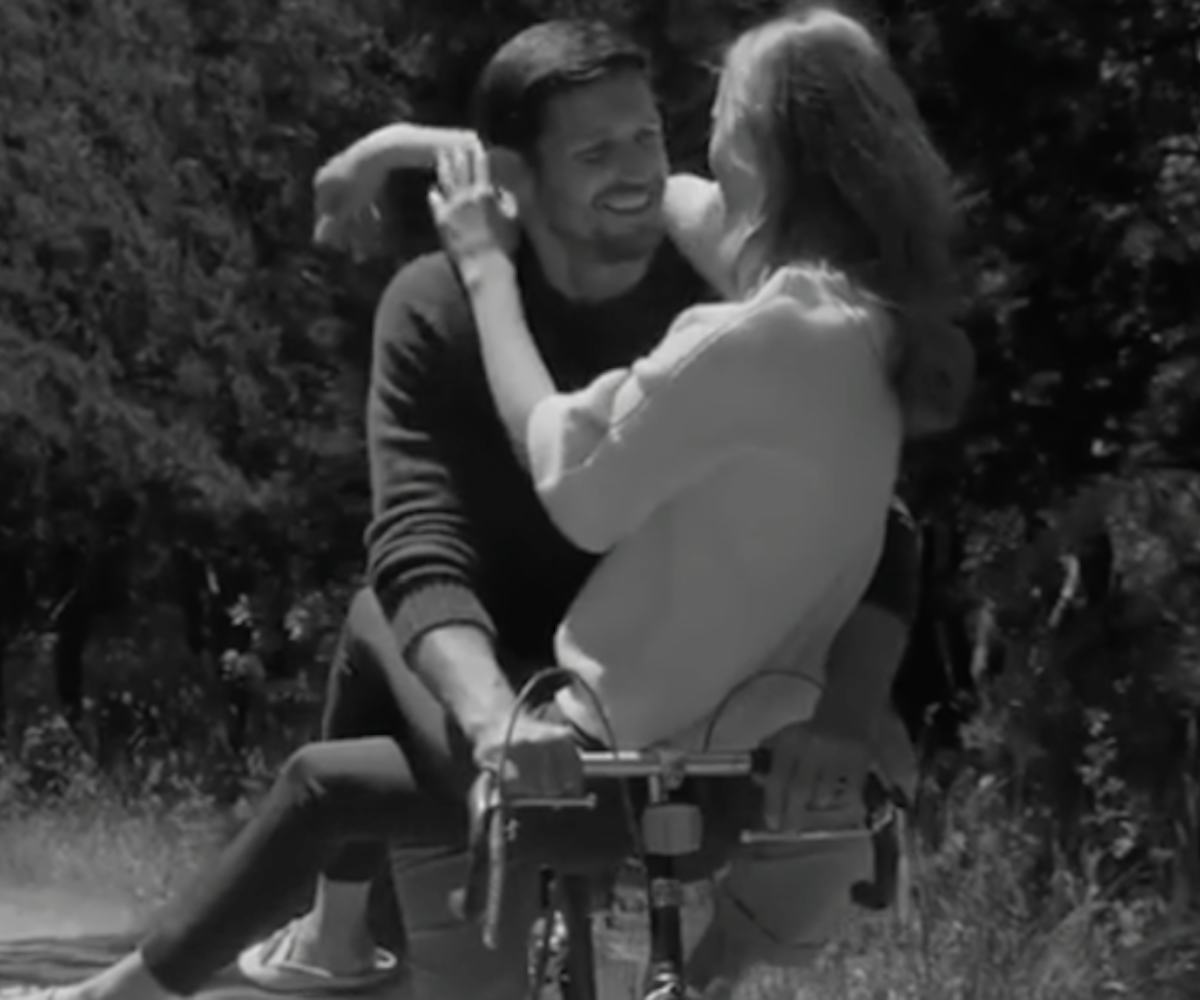 Photo via Twitter @BananaRepublic
Banana Republic's New Ad For 'Slimming' Pants Is Being Called Sexist
And what the hell are "rapid movement" pants, anyway?
It's pretty incredible that in the year 2017, advertising experts still are pumping out commercials that can be widely interpreted as sexist. The latest offender is Banana Republic, whose recent sponsored Twitter post is attracting attention for the wrong reasons. Here's the content in question:
Before we get to the politics of this: What the hell are "rapid movement" pants? The company's website describes the product as "Engineered for comfort and mobility, this innovative fabric looks like traditional denim but is fortified with advanced stretch fabric that moves with you." We're pretty sure that's totally made up.
Additionally, social media users were quick to call out the double standard implicit in the phrasing of the tweet: Why does a woman need "slimming" pants while men get ergonomically designed wonder-trousers?
Here's what some had to say about the advertisement:
Teen Vogue notes that Banana Republic has responded to some of the criticism over Twitter and are taking the feedback into consideration. That being said, they've yet to change the wording of the tweet.
While we're at it, who tf is Sloan?