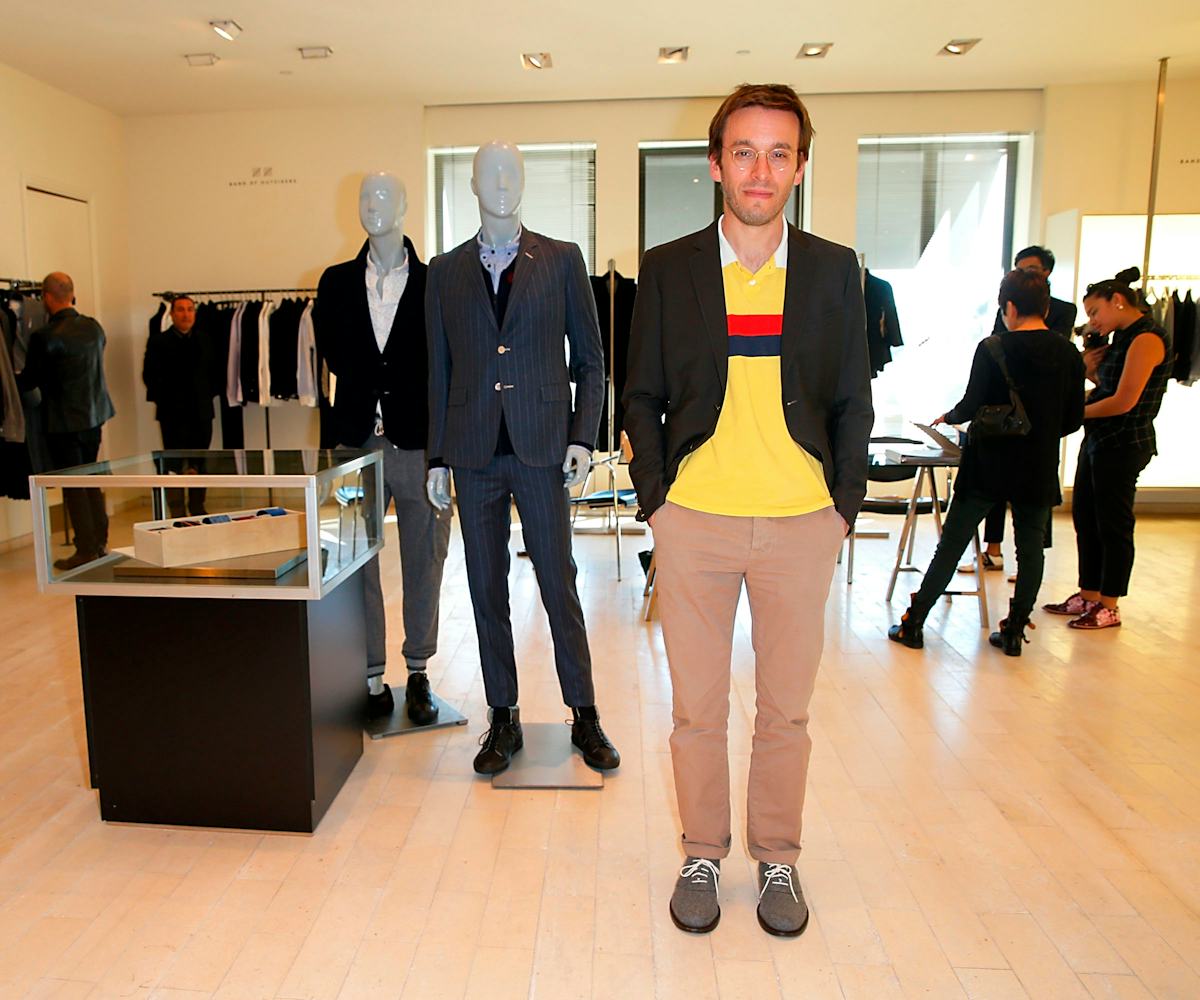 photo joe scarnici/getty images
the future of band of outsiders is suddenly in turmoil
founder scott sternberg is out
So here it is: Band of Outsiders is now officially without its designer and founder Scott Sternberg. 
After weeks of confusing, disheartening news concerning the beloved brand—including a release announcing the forthcoming closure of the label's Soho, New York store—Sternberg took to BoS' Instagram account to tell fans that he and the company he created have parted ways. 
Read his bittersweet comments below.
While Band of Outsiders' financial woes and possible demise have been much discussed in the last few weeks, the running theory was that the label would shutter entirely. The idea that stakeholders would dismiss the company's founder—which this post suggests has already happened—was not part of the conversation. Exactly how he lost ownership of the brand and name is unclear at this time.
Sternberg's announcement that there might indeed be a future for the brand without him adds a confusing ripple and the very lean possibility that we may see new collections or products bearing the BoS mark at some time. Certainly, other fashion brands have survived financial crises after ousting their founders. 
Looking at the balance of reports coming out of the Band of Outsiders camp, it doesn't seem impossible that that company might contract, lick its wounds, and continue to trade on its name in some truncated fashion. Not impossible, but highly improbable. 
Whatever happens next with Band of Outsiders, this is likely the end of what made it the darling of a certain set of fashion followers—including us. 
From its founding, Band of Outsiders offered a formally informal take on American style, a translation of 1960s casual Italian dress into Californian terms. There were patterned blazers for men and women, cheery button-ups with unexpected collars, and, more than once, corduroy cargo pants that were improbably hip and sharp. Every collection (many of them presented online with sunny Polaroid shots) seemed pulled straight from a Wes Anderson film. Heritage-style prints and references to '70s prep style were never far away.
BoS was also well known for its star connections. With hip, left-of-center personalities such as Jason Schwartzman, Kirsten Dunst, Aziz Ansari, and Donald Glover modeling their pieces, the brand captured a certain, nostalgic Southern-California feel that was less mainstream Hollywood than it was Laurel Canyon.
Of course, there were always problems. The men's fits—very, very lean at some times, boxy at others—were never quite right for most shoppers. There were also quality issues (BoS shirts were famous for losing buttons). That, plus the somewhat unjustifiably high price points, made buying into Sternberg's vision difficult at times. 
And still, it was compelling. More than that, it was influential. We can't even count the number of times we caught young American, European, and Japanese menswear brands echoing elements of Sternberg's early offerings. Whatever happens to the brand itself, we'll be seeing aspects of Band of Outsiders' aesthetic on runways and in hipper zip codes for at least a few years to come. 
Ideally, Sternberg will return to designing. Ideally, whoever now controls the Band of Outsiders name will do something with it that doesn't embarrass the brand. In almost every way that counts, though, the fat lady has sung.