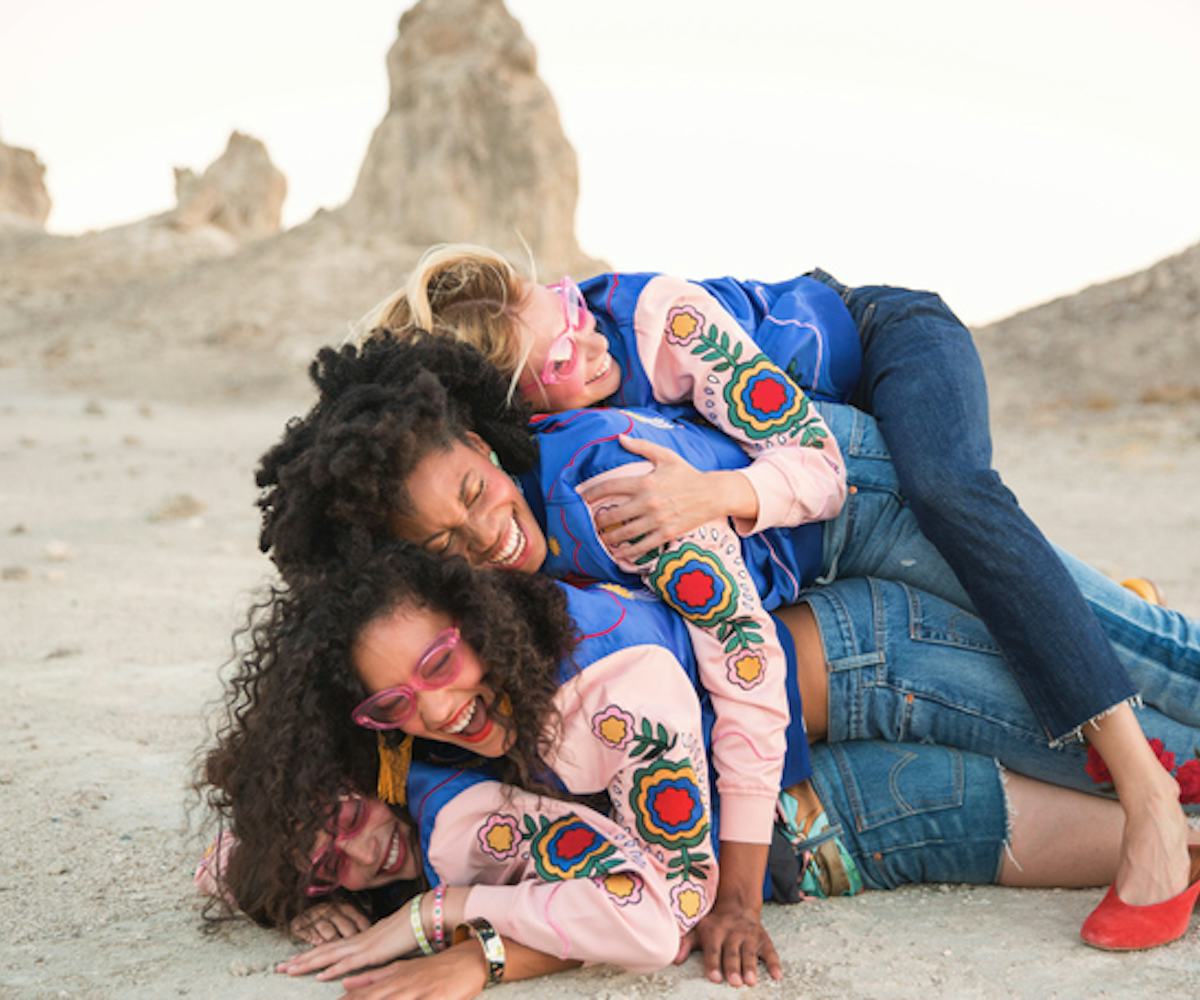 Photo courtesy of Ban.do
Ban.do Makes Dressing Like Your BFF Cool Again
Ban.do's much-anticipated fall collection is finally here, and the campaign will have you wanting to skip town with your best friends, stat.
The new offering—called I've Got Friends—launched earlier today and features an array of clothing and accessories to get you into the fall spirit—Californian fall, that is. In addition to the brand's usual array of adorable graphic tees, bomber jackets, and witty accessories, the offering also features the latest from designer favorites such as Rachel Antonoff, Dusen Dusen, Tuleste, and more.
Unlike the back-to-school campaigns we've been bombarded with in the past month, Ban.do's fall campaign speaks to the wanderlust in all of us. Whether we've just gone back to school or find ourselves working full Fridays at the office, we're already fantasizing about our next big getaway. The campaign follows a group of friends road tripping through the desert, all while clad in the cutest of wares.
Of course, these friends are also matching, bringing back the days of going to class matching your BFF—and making it cool again.
Check out the campaign celebrating friendship, below, and head over to Ban.do to shop the full offering.