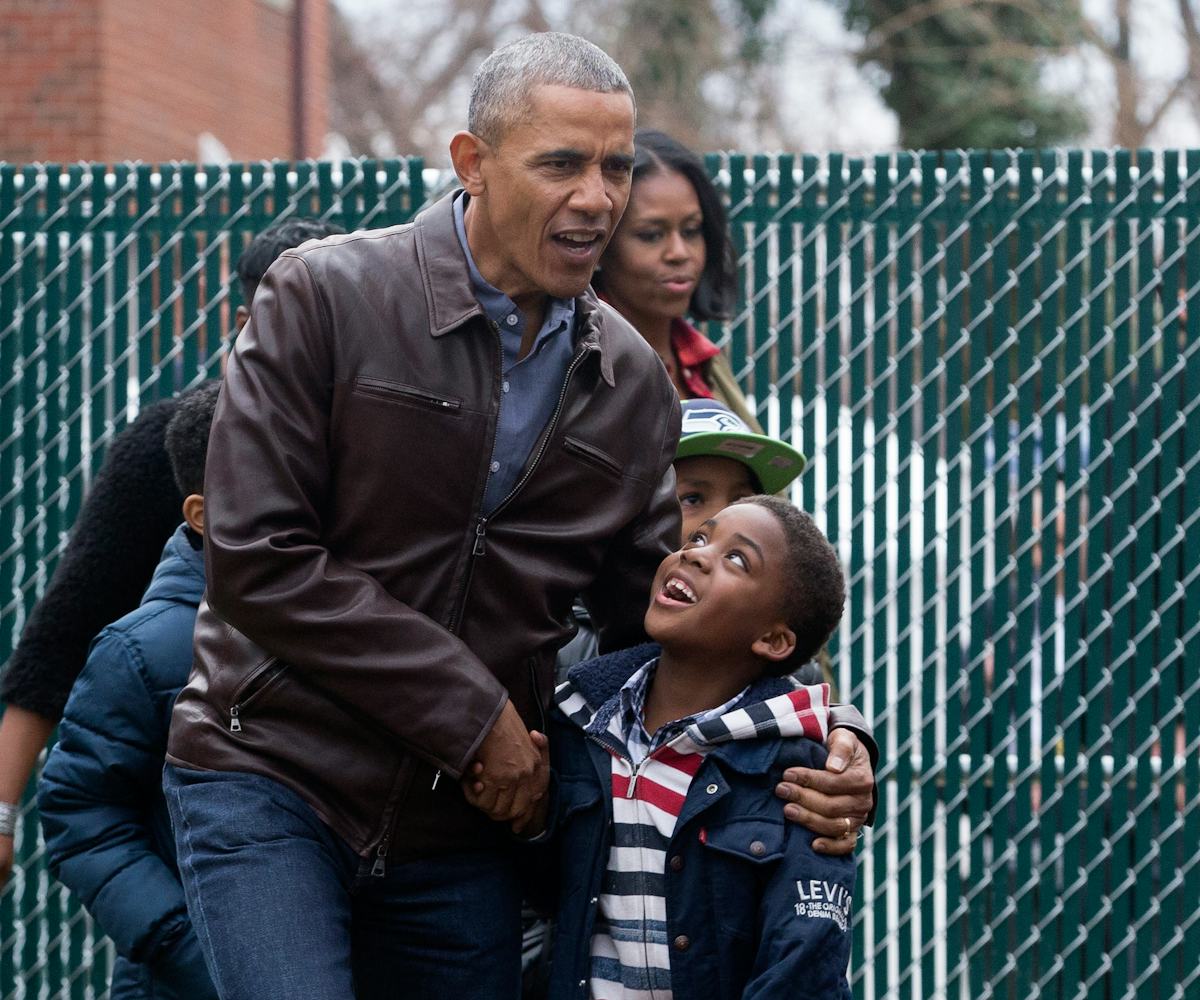 Photo by Michael Reynolds-Pool/Getty Images
Barack Obama Lays Out His Post-Presidency Mission
"So, what's been going on while I've been gone?" Barack Obama asked, kicking off his first official speech since his time as President of the United States. Obama was in Chicago today, April 24, to sit down with a group of young people at the University of Chicago and moderate a panel on youth leadership. Before turning the mic over to the panel, he briefly outlined his journey to that particular stage, one that he's looking to continue in his days, months, years out of the White House.
"I tell you that history because, on the backend of my presidency, now that it's completed, I've spent a lot of time thinking what it is I can do for my next job," he said. "The single most important thing I can do is to help, in any way I can, prepare the next generation of leadership to take up the baton and to take their own crack at changing the world." He cited "all the unequal opportunities and climate change" that may dissuade people from taking up leadership roles and talked about how the pervading violence and lack of progress can be "daunting," but they are "not insoluble."
All it takes is one voice to inspire another voice to eventually inspire hundreds, thousands, hundreds of thousands. Obama also touched on the detrimental effect the echo chamber, that is the media, has on preventing forward-thinking movement because the necessary dialogue between opposing viewpoints isn't happening; we're only consuming ideas that we more or less agree with. This prevents empathy because, as Obama said, we aren't interacting with as many differentiated minds as before. "I want to work with them to help knock down those barriers and encourage leadership," he said. It's about creating a common conversation and progressing from there, he added.
Can he do it? Yes, he can. Can we? Absolutely, if we're willing to add to that conversation as opposed to simply thumbing through it.