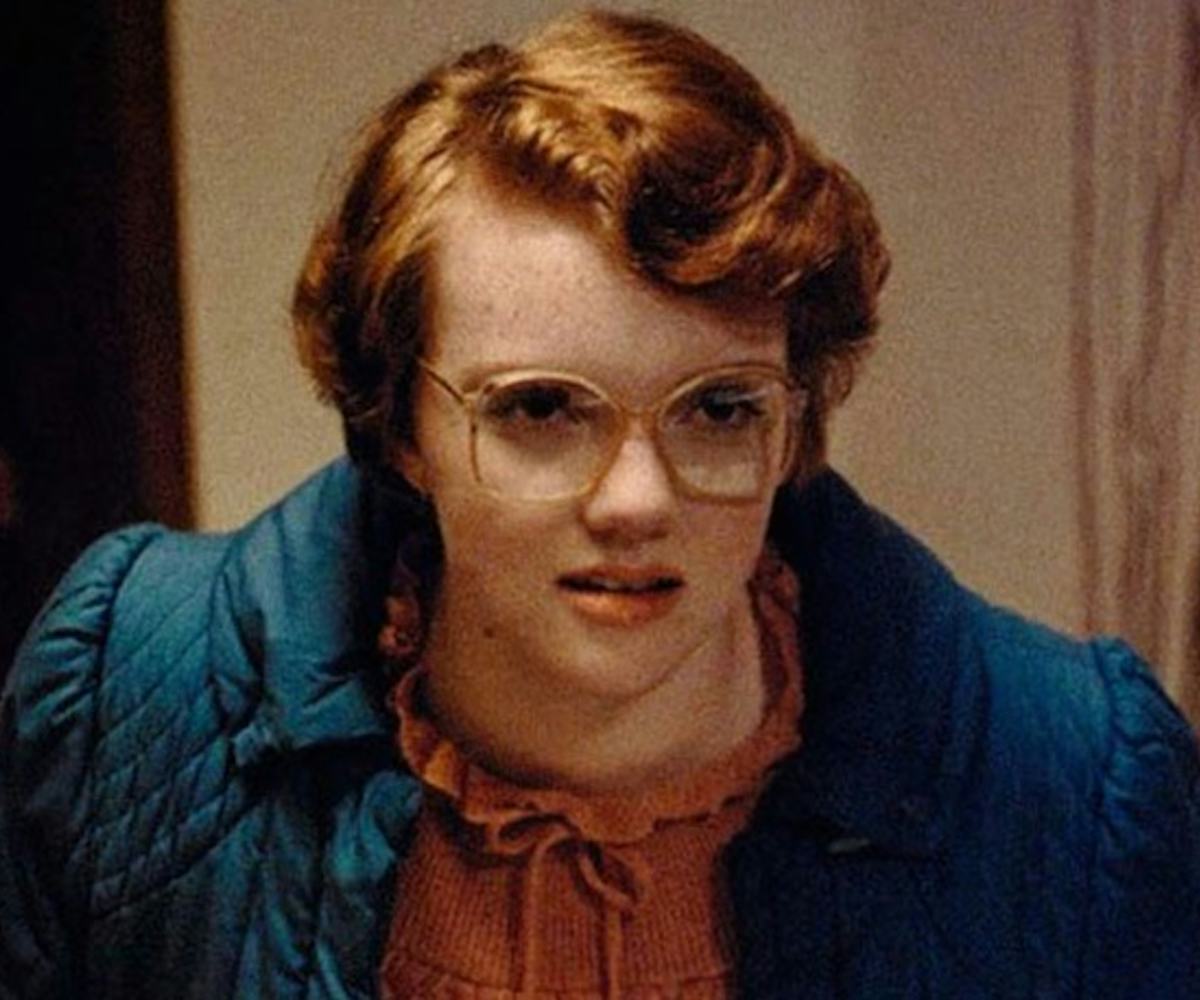 Image via Twitter/@jaronmyers
Barb From 'Stranger Things' Is Finally Going To Get Justice
Yes, we're still talking about her
It's been more than a year since we first met Barb of Stranger Things. America fell in love with the awkward redhead who died way too early all because she didn't know how to shotgun a beer. Basically, if everyone had listened to Barb, a lot more people would be alive in Hawkins, Indiana. The internet's obsession with her has only grown since then, and now Barb might finally get her proper send-off.
Writers of the show will address Barb's absence in Season 2, Stranger Things star Gaten Matarazzo said. Unfortunately, the actress who plays her, Shannon Purser, won't be making an appearance. (But you can catch her as Ethel in Riverdale.) 
"She has passed," Matarazzo said of Barb at a BAFTA pre-Emmy Awards party. "She is dead." However, he said "there will be justice for Barb. We get to go into her story a lot." 
Despite being a fan favorite, Barb "was written to die," he said. "The character was written to have a defenseless underdog be killed to show the gruesomeness of everything, and to show that nobody is safe. That was what the character was, and I think that bringing her back would kind of defeat the purpose. So I think it really shows the danger of the show, and it shows the danger of everything that's going on."
Even in death, Barb is still the most talked-about character on the show. Now she'll finally get the justice she deserves.