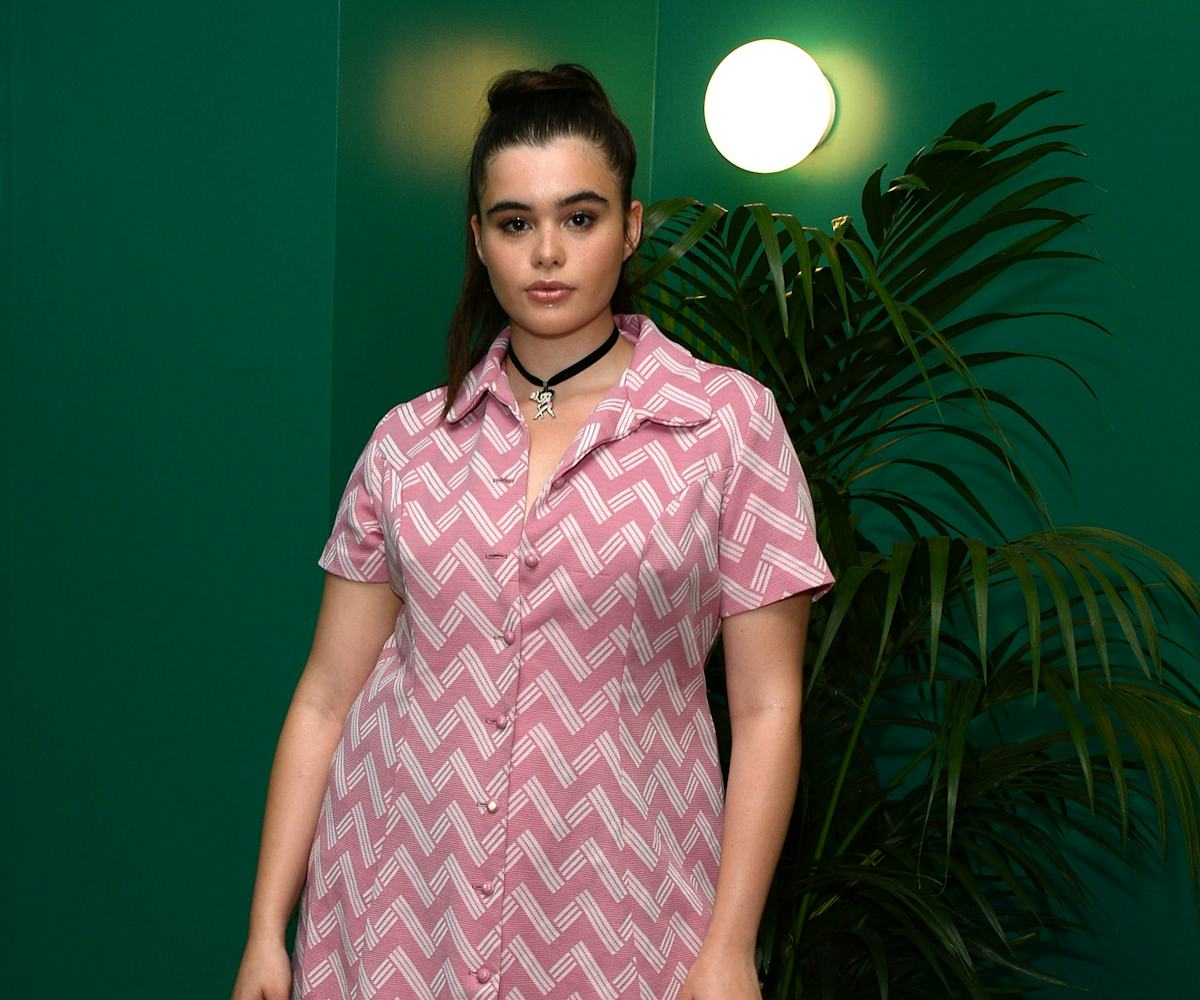 Photo by Andrew Toth/Getty Images
Barbie Ferreira Takes Down The Fashion Industry For Body-Shaming
"This industry is not cute, never has been"
Yesterday, curvy beauty Barbie Ferreira did something heroic. First, she posted a photo of her stretch marks to her Instagram account, shining a bright and body positive light on something that we, as women, have been conditioned to look at with a stigma and see as a flaw. She wrote to her followers that she was soothing her marks, which she proudly refers to as "mi lil stripes," with vitamin E, ending the post by stating how she's "noticing how cute my body can be despite lil changes!"—a refreshing and inspiring attitude that women of all shapes and sizes should take note of.
But what was even braver was her follow-up post, which went up hours after.
While Ferreira received an outpouring of support and solidarity for her post from her followers and a number of publications, what happened after is proof that there is still so much work to be done. In her follow-up, Ferreira reported on the sickening experience she had at a casting later that afternoon.
"After I posted the picture of my stretch marks, not even a few hours later I was stood naked at work in front of strangers (super vulnerable position) and got asked what was wrong with my hips," she writes. "Pointing at my stretch marks. By a woman. I'd be lying through my teeth if I didn't say micro-aggressions like this don't happen on the daily for me in this industry. And like I always do, I choke back the tears and keep going like nothing happened."
But Ferreira continued, taking a stab at the industry she works in and calling them out for their lack of body positivity and inclusivity. 
"This industry is not cute, never has been," she writes. "I don't want to sell you this idea that all these brands are so body positive, when it's so few that actually represent what women look like, not just an idealized version of a thick girl (like they try to do to me)."
But her callout was not only an industry takedown but a raw and real look into the life of a plus-size model. Explaining the "abuse" she deals with during a regular workday, she described how this world makes her feel like "absolute garbage," and how, as a curvy girl, she's subjected to being shot in peplums and tunics only in an attempt to cover her "flawed" body.
However, we can continue to rely on Ferreira to continue to stand up to the industry, as she's "here to infiltrate from the inside," which we can only hope will urge those on the inside to open their eyes to the fact that women, the consumers of this industry, are real, and have real bodies.
The positive that we can take away from here is that this dark, dark aspect of the industry is being called out, and is being done so by respected, influential people. But how many more models, designers, and insiders need to speak up before significant changes take place?