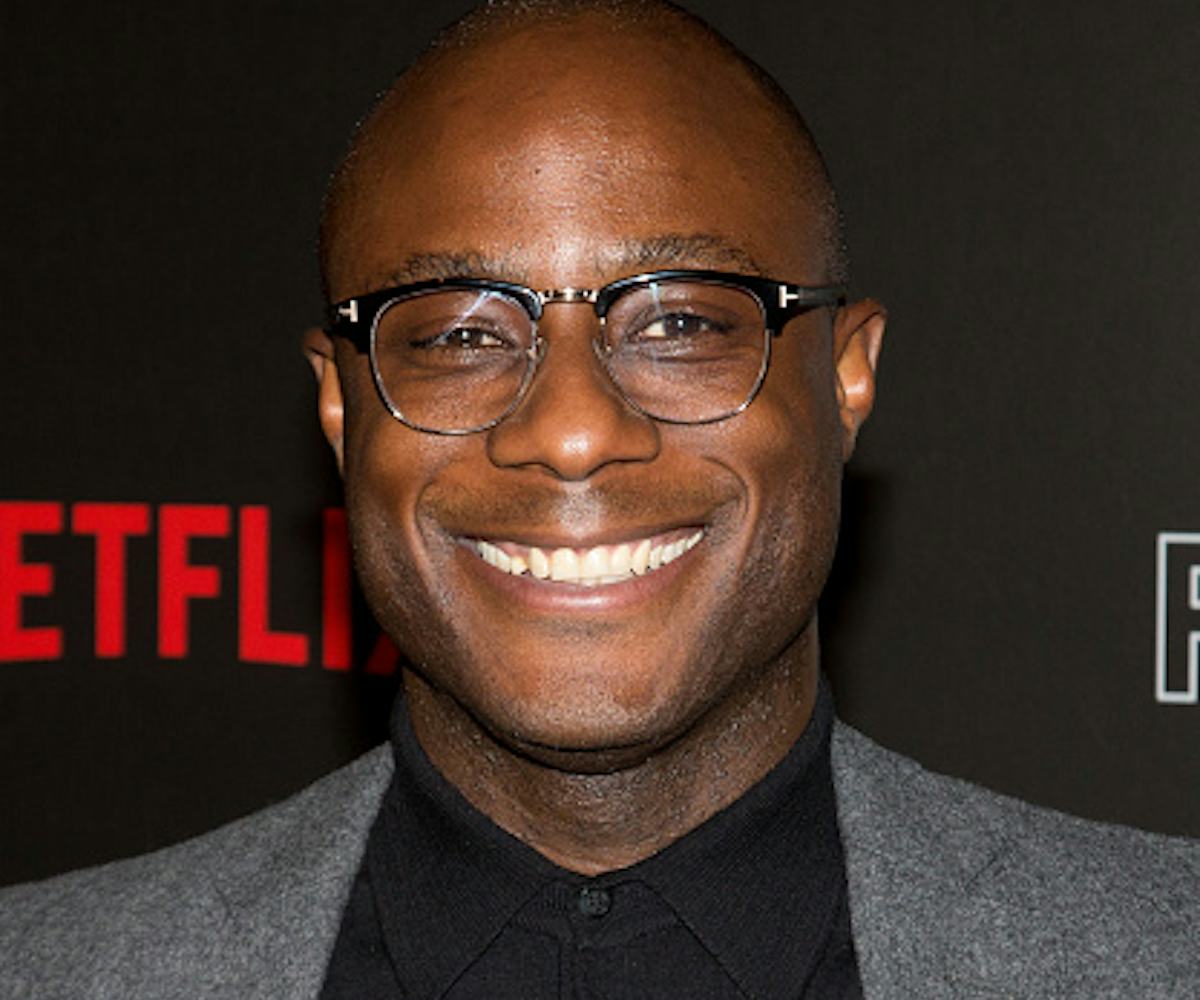 Photo by Gabriel Olsen/FilmMagic
'Moonlight' Director Barry Jenkins Announced His Next Film
It's an adaptation of James Baldwin's 'If Beale Street Could Talk'
Less than a year after the release of his Oscar-winning film Moonlight, Barry Jenkins has announced his next movie. He'll be directing an adaptation of James Baldwin's novel If Beale Street Could Talk, according to Variety.
The book follows the story of Tish, a Harlem woman in the 1970s whose fiancé, Fonny, is accused of rape. With her family and his lawyer, Tish has to prove Fonny's innocence while carrying their first child. 
Jenkins, according to the report, has wanted to make this film for a long time. "James Baldwin is a man of and ahead of his time; his interrogations of the American consciousness have remained relevant to this day," Jenkins said. "To translate the power of Tish and Fonny's love to the screen in Baldwin's image is a dream I've long held dear. Working alongside the Baldwin Estate, I'm excited to finally make that dream come true."
Baldwin's sister fully supports Jenkins in directing the film. "We are delighted to entrust Barry Jenkins with this adaptation," she said. "Barry is a sublimely conscious and gifted filmmaker, whose medicine for melancholy impressed us so greatly that we had to work with him."
The writer-director is also working on an hour-long drama about the Underground Railroad for Amazon, based on Colson Whitehead's best-selling book The Underground Railroad.